#106
7106 - 2014 One:1
Silver & Clear Carbon / Black
Left Hand Drive
VIN YT9LK1A34EA007106

General History
This car is the first One:1 chassis, which made its debut at the 2014 Geneva Auto Show. It is Koenigsegg's development car for the One:1 range. The One:1 was the first production car to achieve a 1:1 ratio of horsepower to kg weight.
Exterior
Gloss silver paintwork with clear carbon sections on the center front bonnet, roof, side air intakes, engine cover and rear panel. Orange stripe accents on the sides and rear. Clear carbon One:1-specific movable rear wing. Clear carbon front splitter with triple winglets and vertical center strake. Extra air outlets in the front bonnet. One:1-specific rear view mirrors. Clear carbon Aircore wheels, orange brake calipers. Orange outlined Koenigsegg shield logo on engine cover. Roof air scoop, no rear window.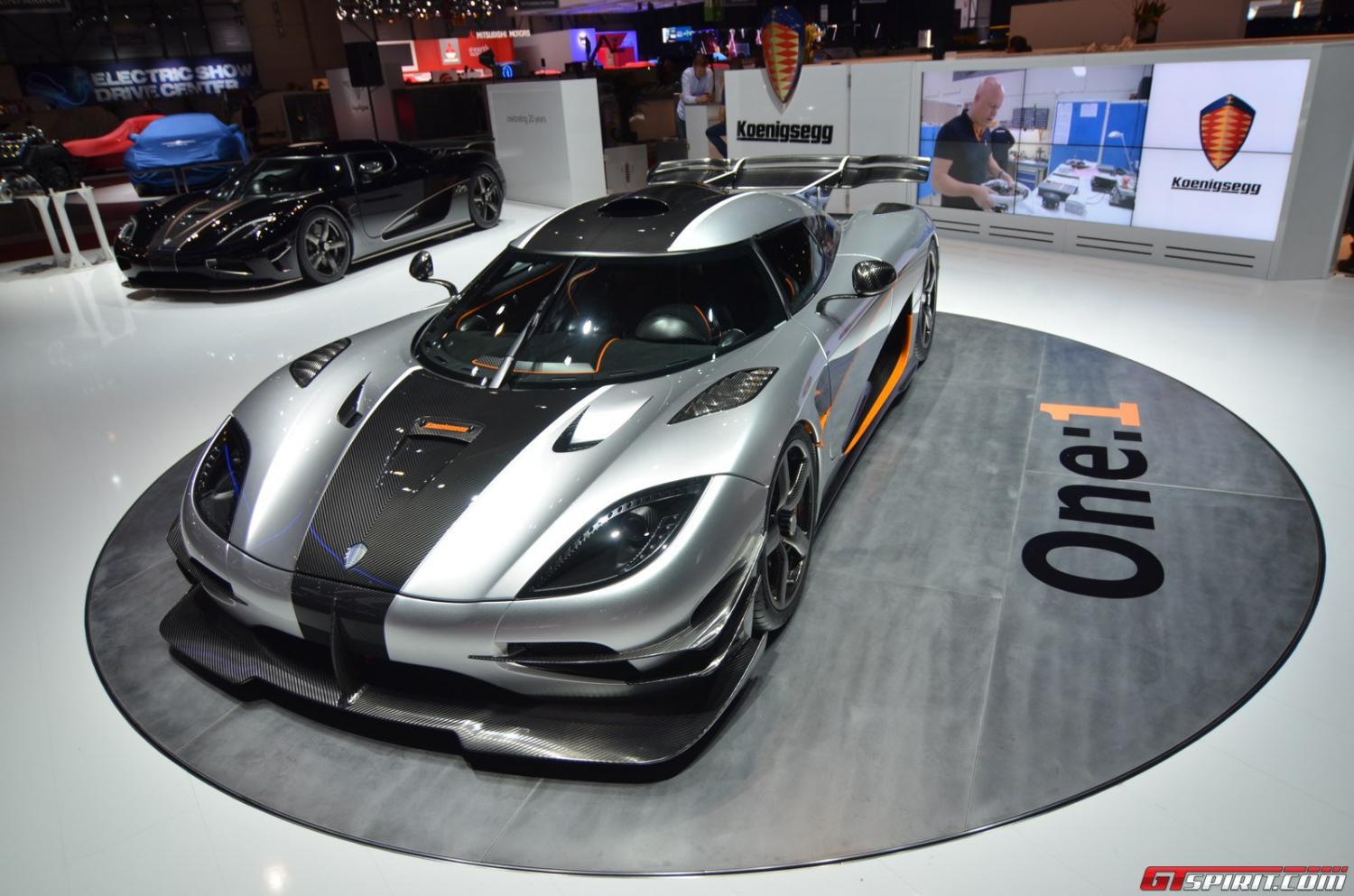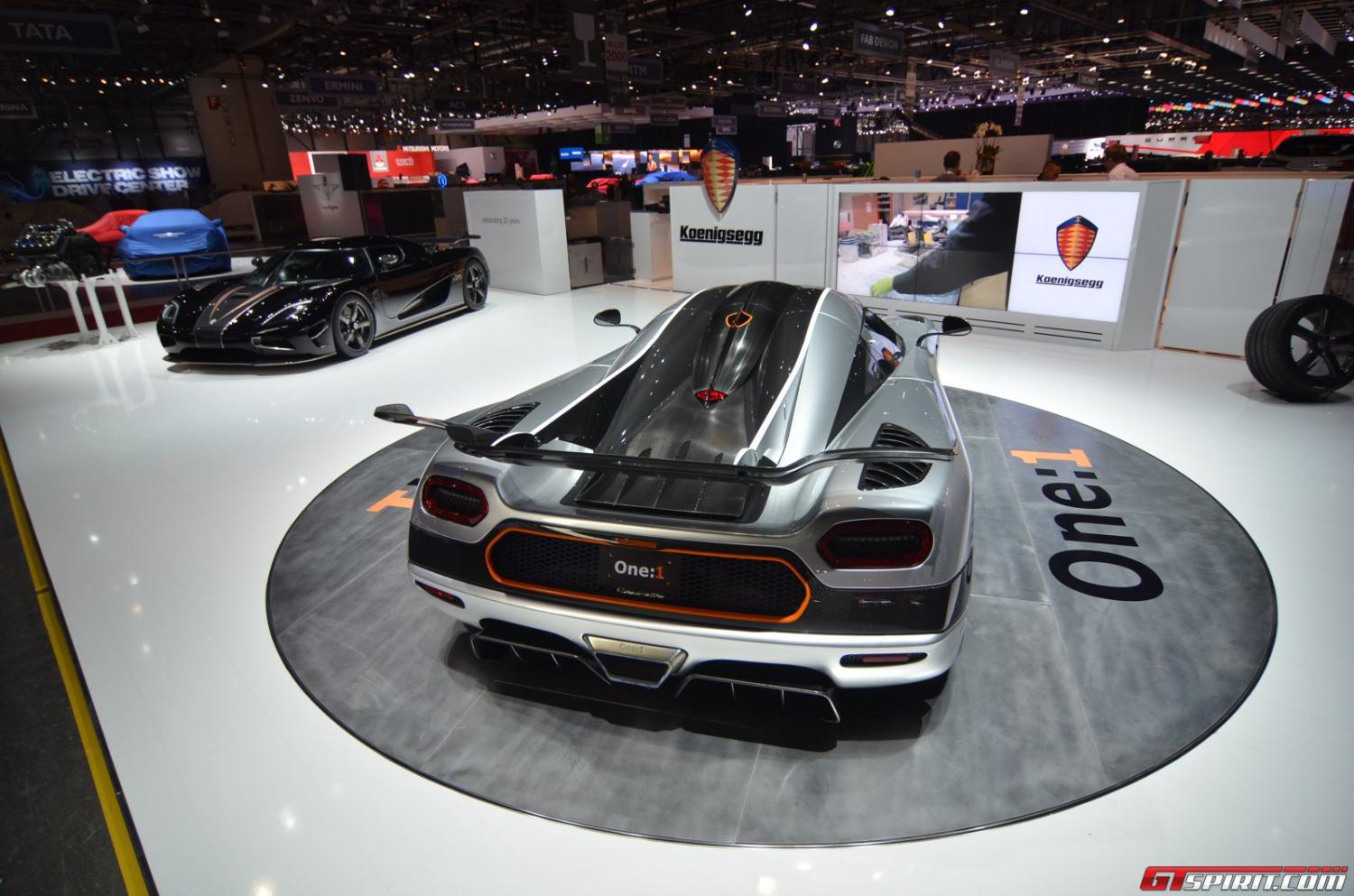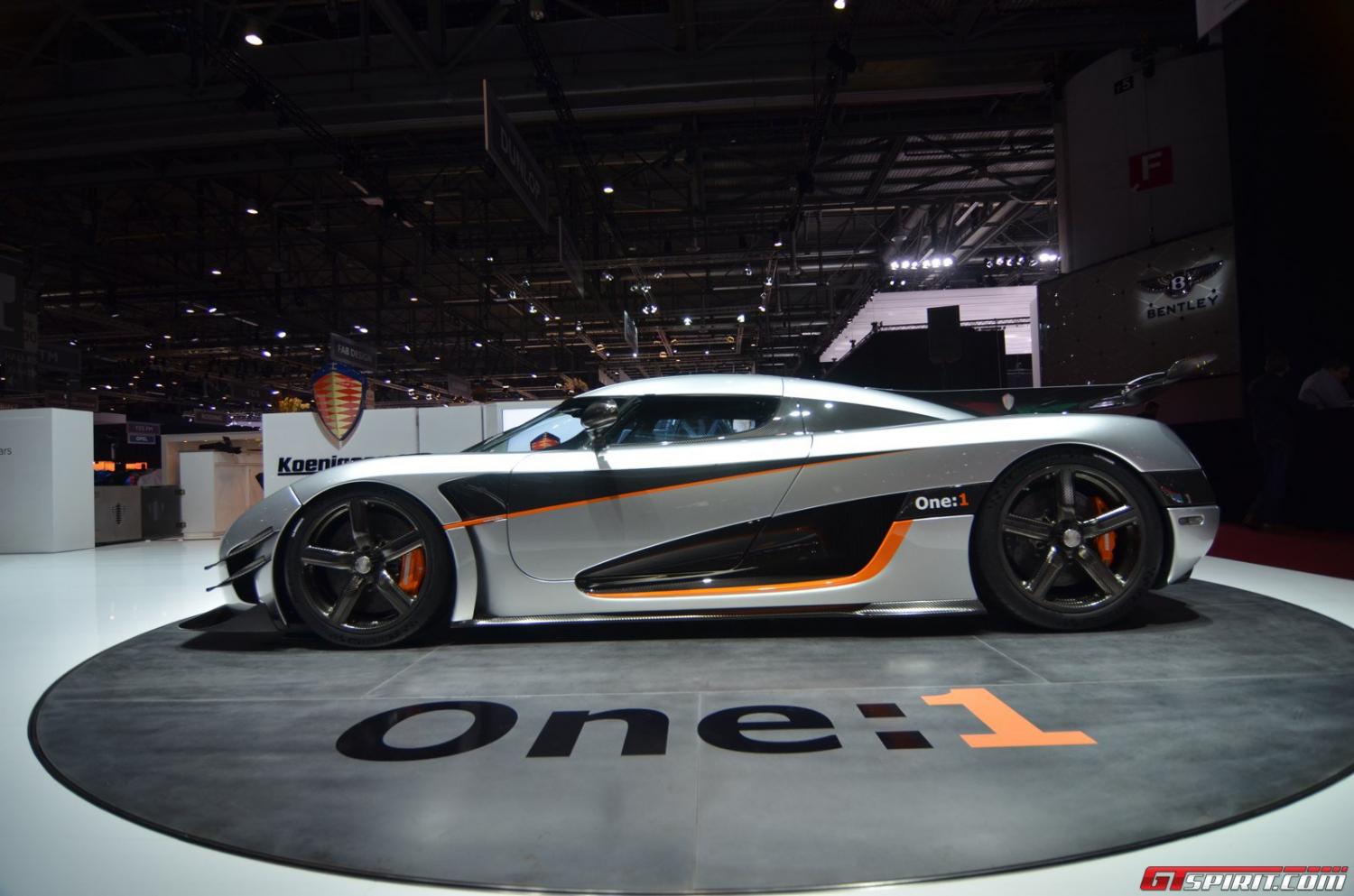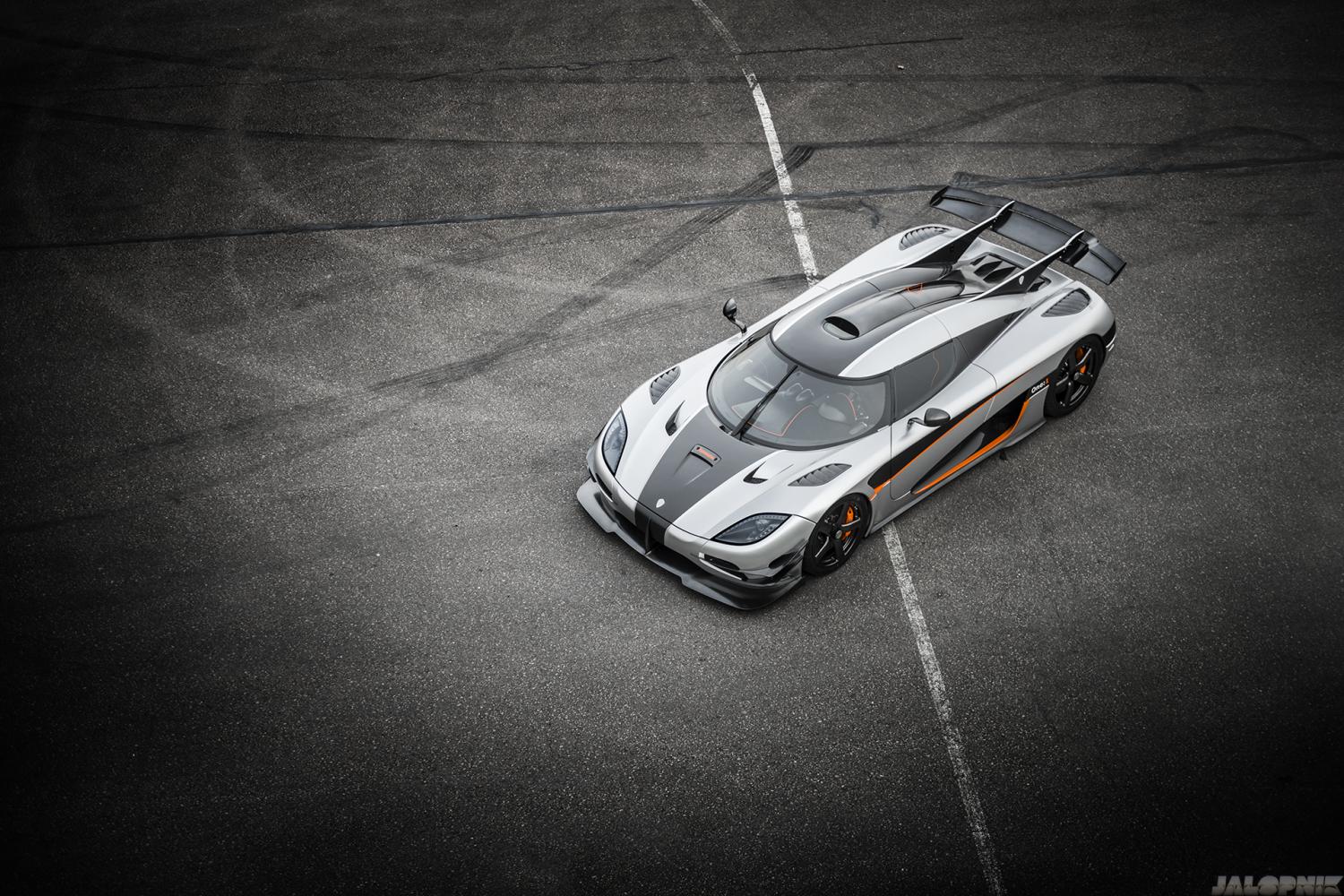 Interior
Predominanttly black alcantara, with bare carbon accents. Minimal leather, notably on upper door panel sections. Orange pinstripe accents on dashboard, roof and rear bulkhead. Aluminum console center section. One:1-specific seats, passenger airbag. The rear bulkhead features the famous ghost logo, displaced from the nonexistent rear window.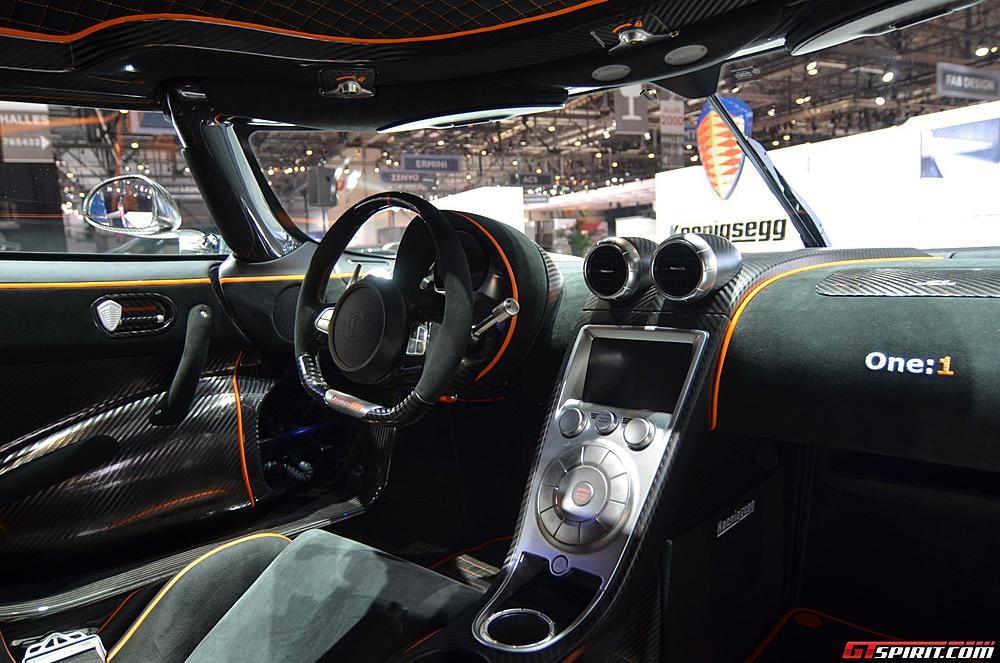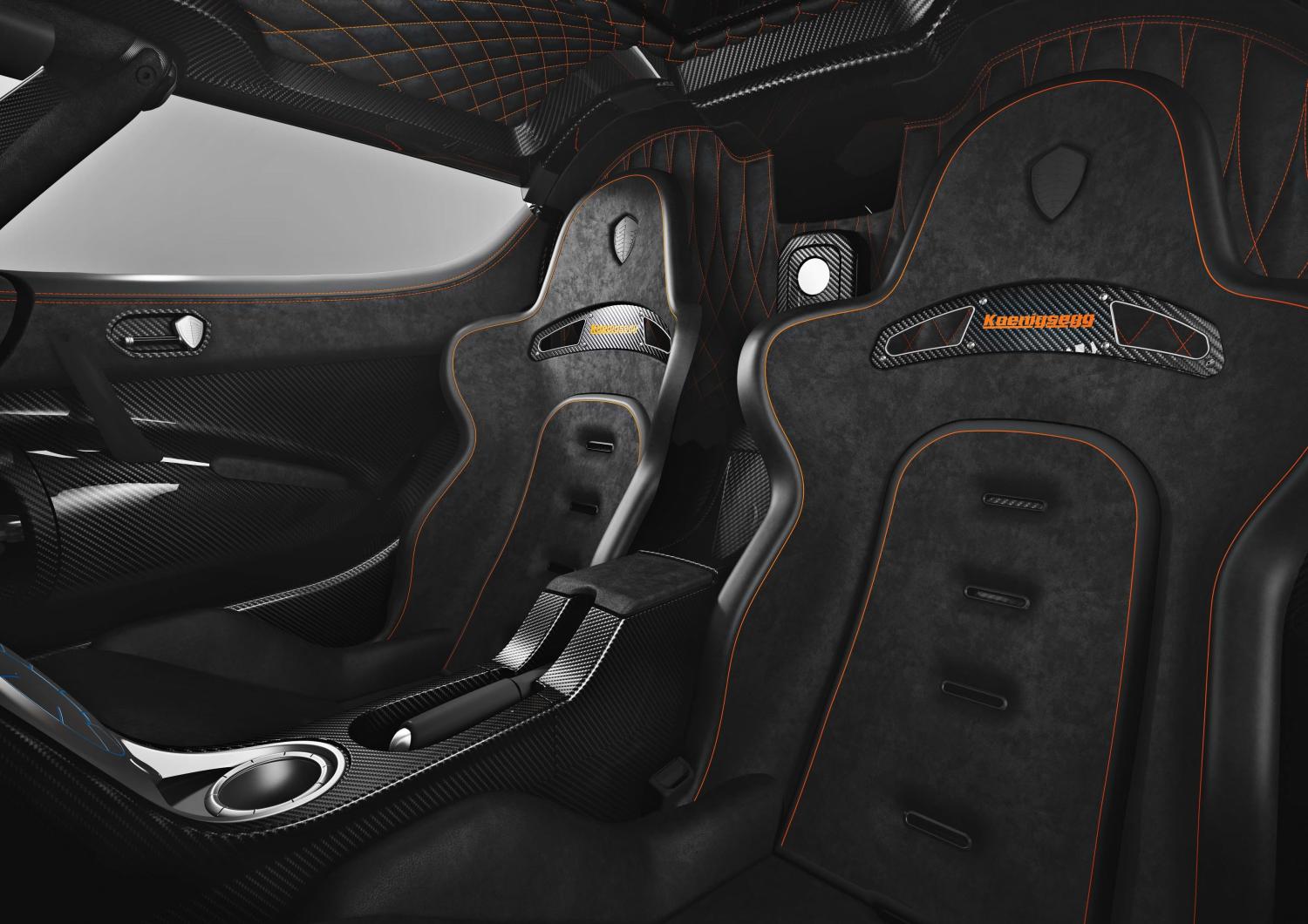 Engine
Specially developed Koenigsegg 5.0 liter twin-turbo engine, developing 1360 horsepower. Multi-fuel capability, Euro IV compliant.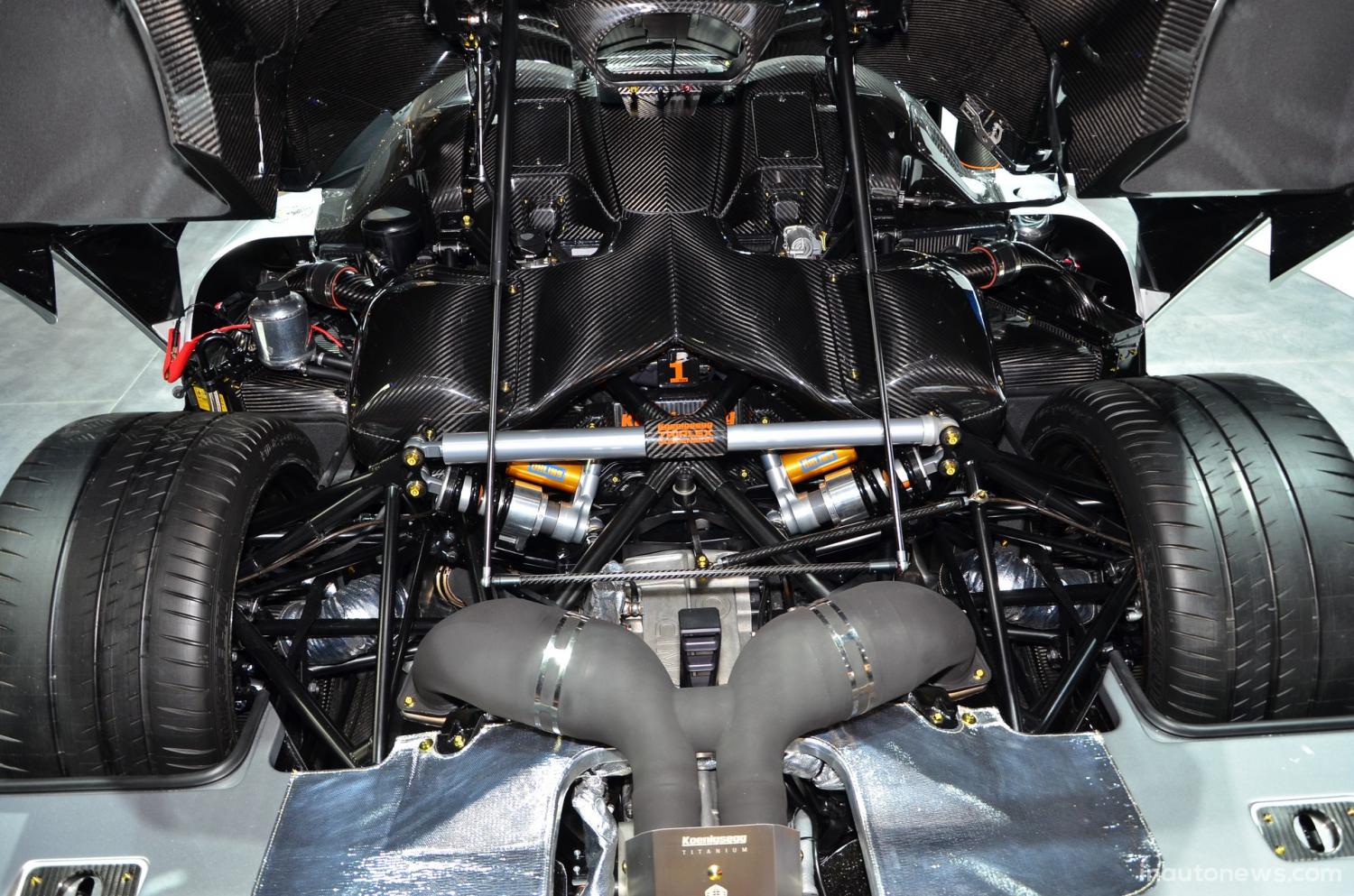 Trivia
Car #106 made an appearance at the 2014 Goodwood Festival of Speed, where it ran the hillclimb course.
This One:1 also spent time at the Nurburgring in September 2014, along with the factory test car, #077. There it was driven by the factory test drivers for suspension and telematics setup purposes for the One:1 range.
Data collected and page written by Matt