#115
7115 - 2015 Agera RS
Clear Carbon / Black
Left Hand Drive
VIN YT9MM1A35FA007115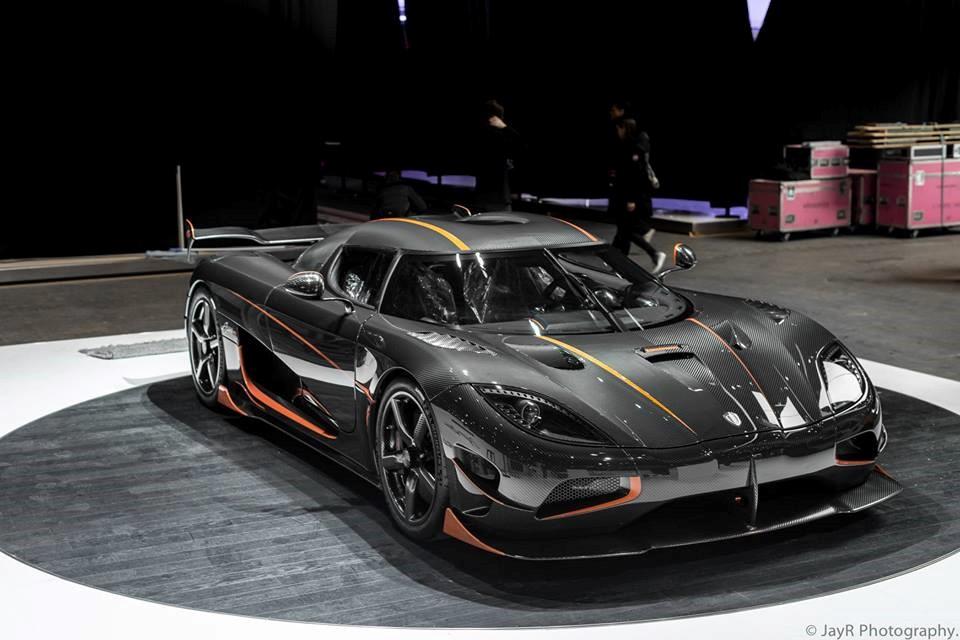 General History
This car is the very first Agera RS. It made its debut in March 2015 at the Geneva Auto Show, alongside the first Regera, #114. The car is expected to be dispatched to the Kingdom of Saudi Arabia (KSA) soon, where it will be delivered to its new owner, who has a history with owning Koenigseggs.
Exterior
The car is finished in full clear coated carbon fiber with lava orange accents on the aero components and body stripes. The RS has many enhancements to differentiate it from a standard Agera or the One:1. Some of the easily noticeable changes are a new front splitter with winglets and a new dynamically active rear spoiler. This new rear wing adds 100 kg of down force compared to the previous Agera models and is now up to 450 kg at 250 km/h.


The bonnet also sports newly designed vents for cooling and so does the sides of the car with fins on the side skirts. A distinct "HM" badge, HM being the owner's initials, is present at the rear of this Agera RS. The car rides on the 5 spoke hollow "Aircore" carbon fiber wheels. The brake calipers are finished in black but are highlighted with orange Koenigsegg script to match the numerous other orange accents on this car.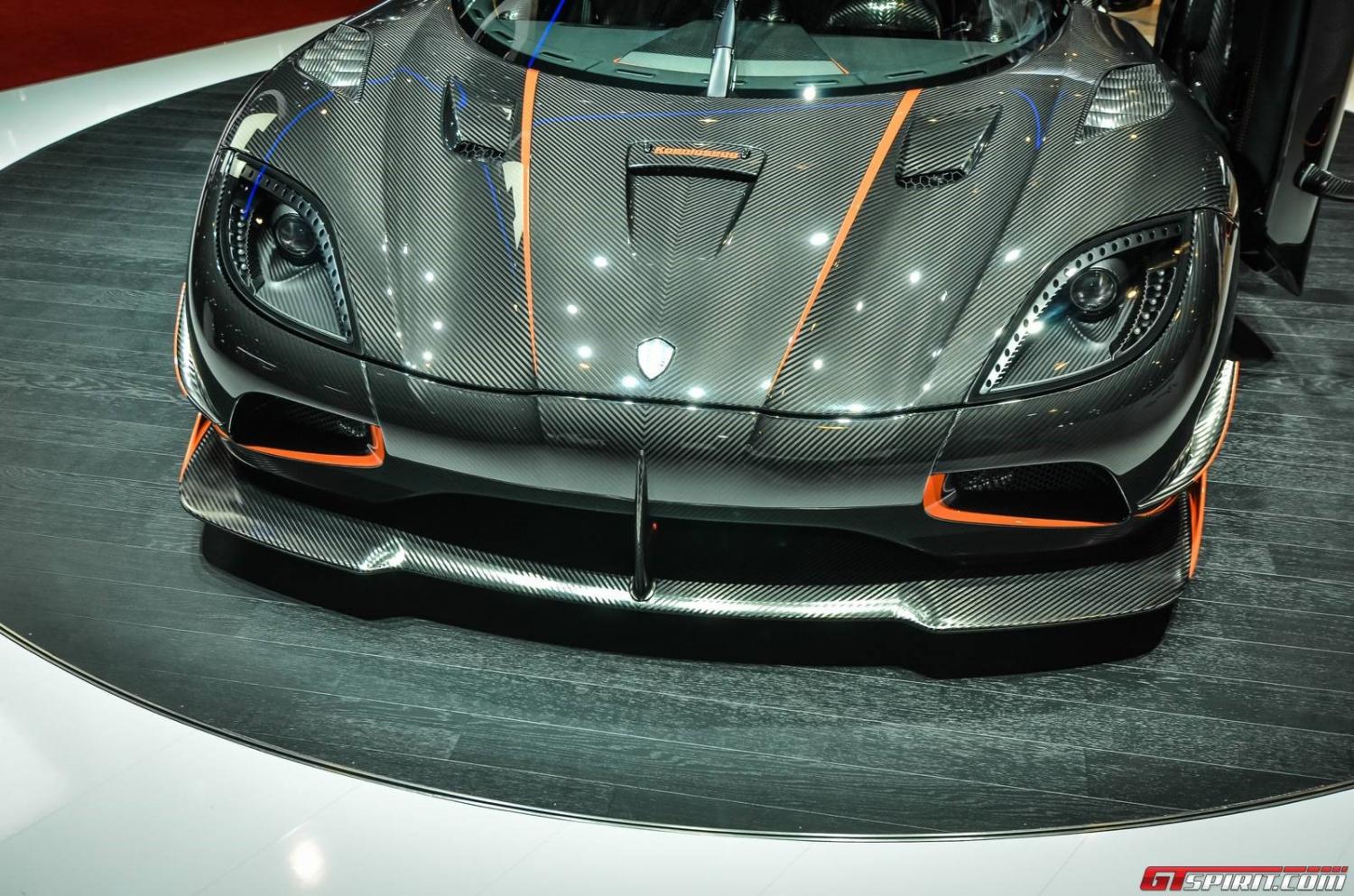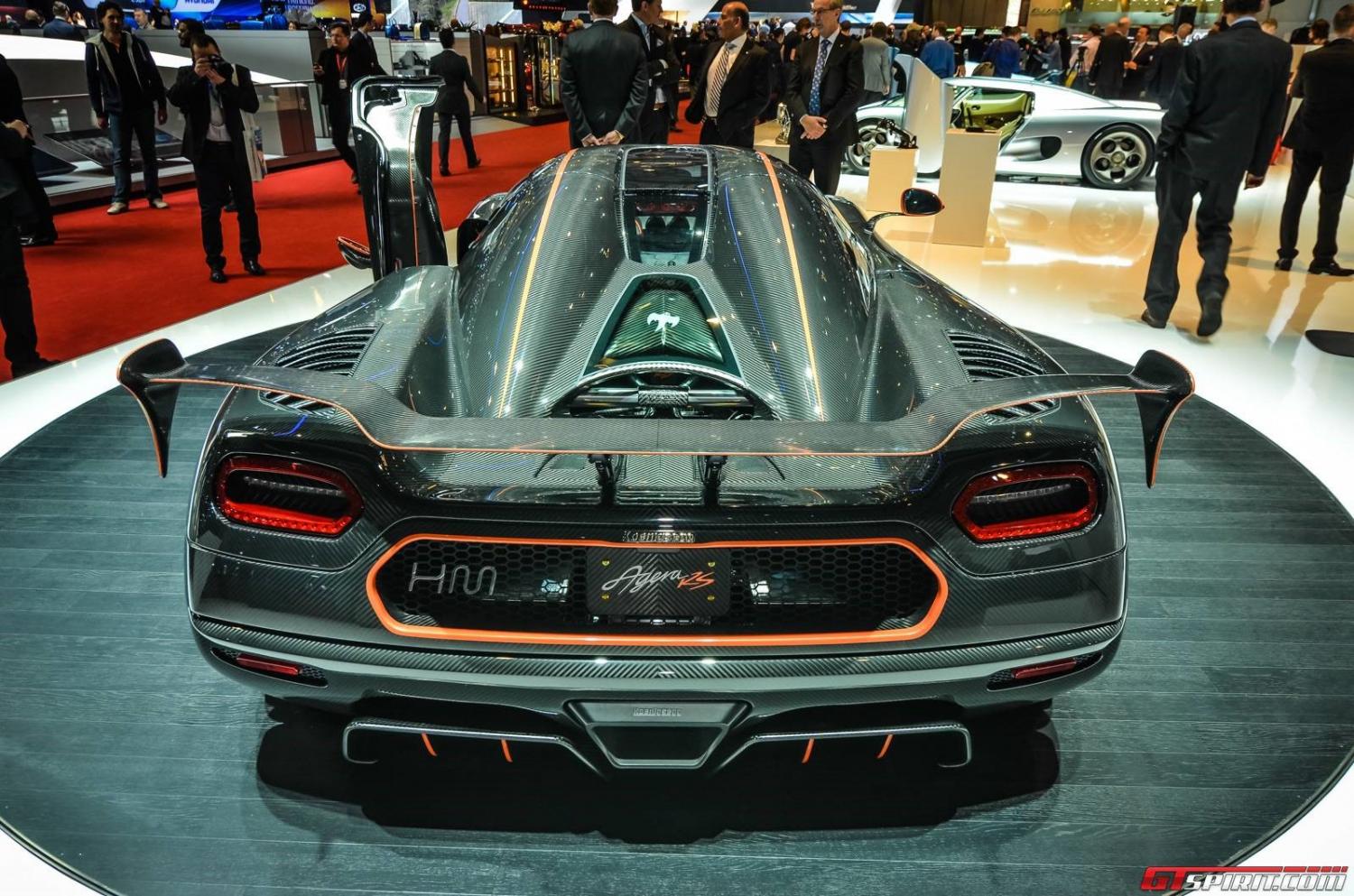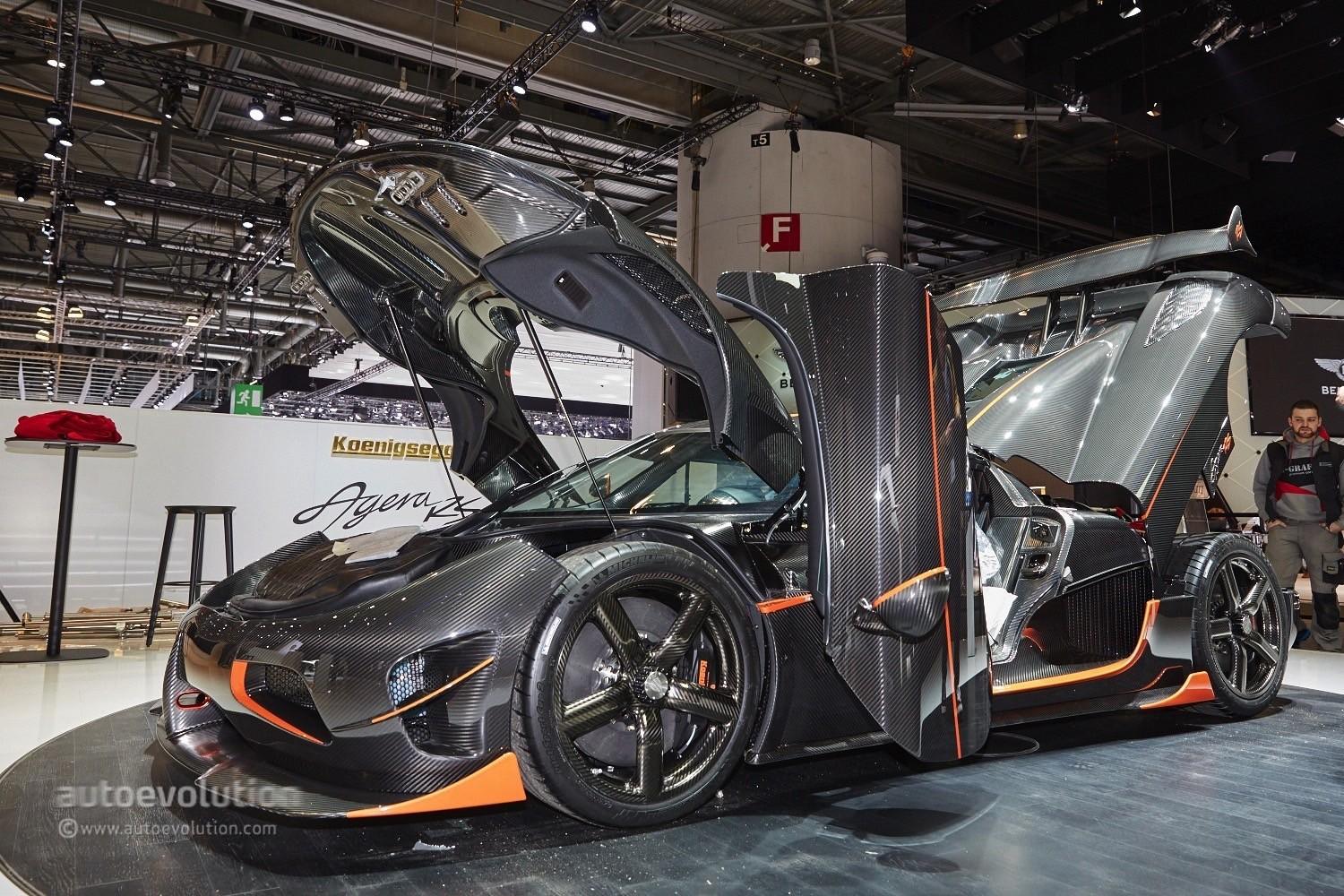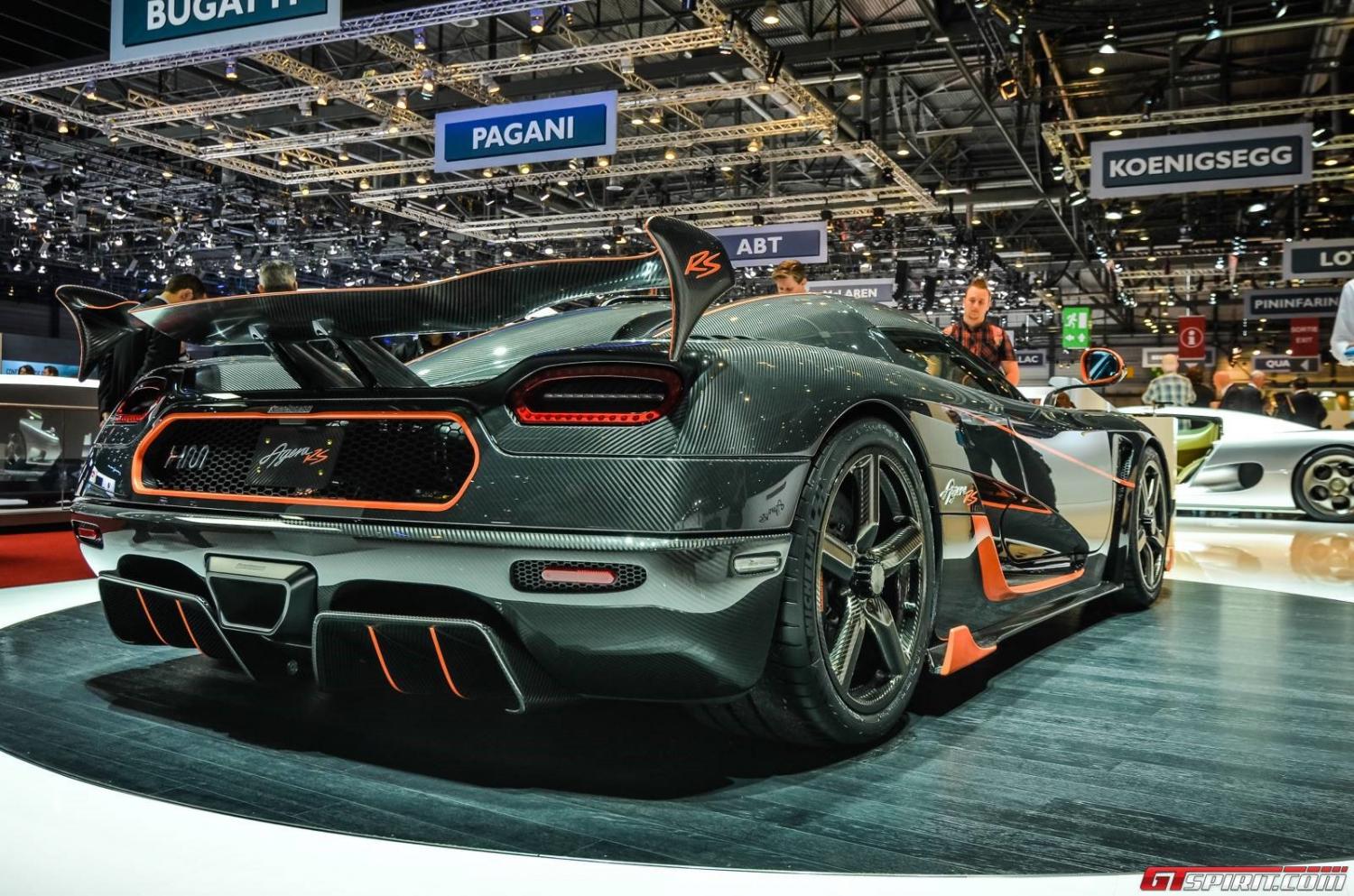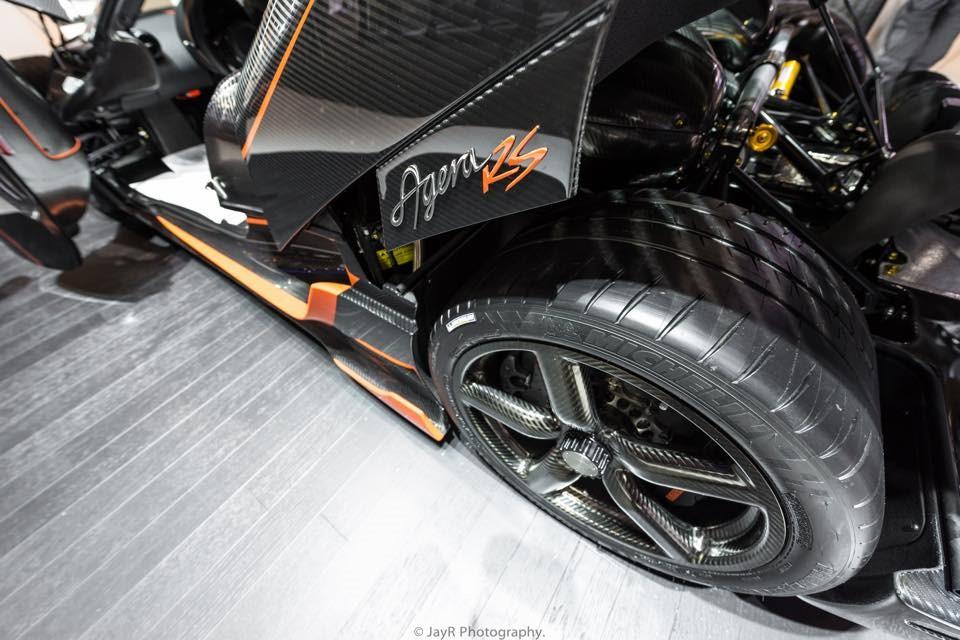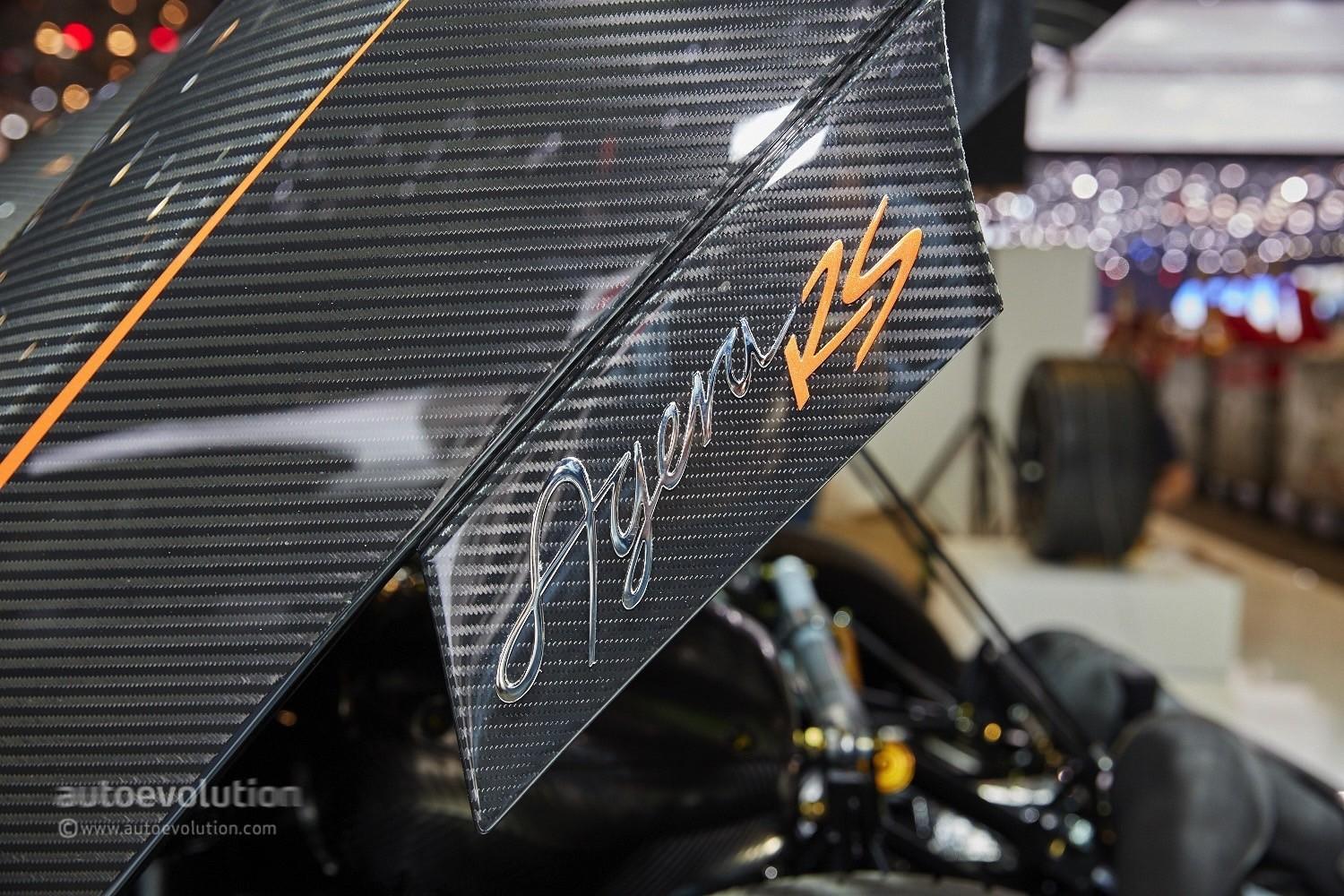 Interior
The interior is completely finished in one color being black, with carbon fiber being used extensively. Orange accents are also seen throughout the interior which complements the exterior very well. The interior has not changed much from the existing Agera models however the RS did receive the newer gas pedal design of the Regera. The most noticeable change is the newly designed Koenigsegg seats specific for this model. The center console / infotainment panel has been done in a black anodized look, rather than the standard brushed aluminum.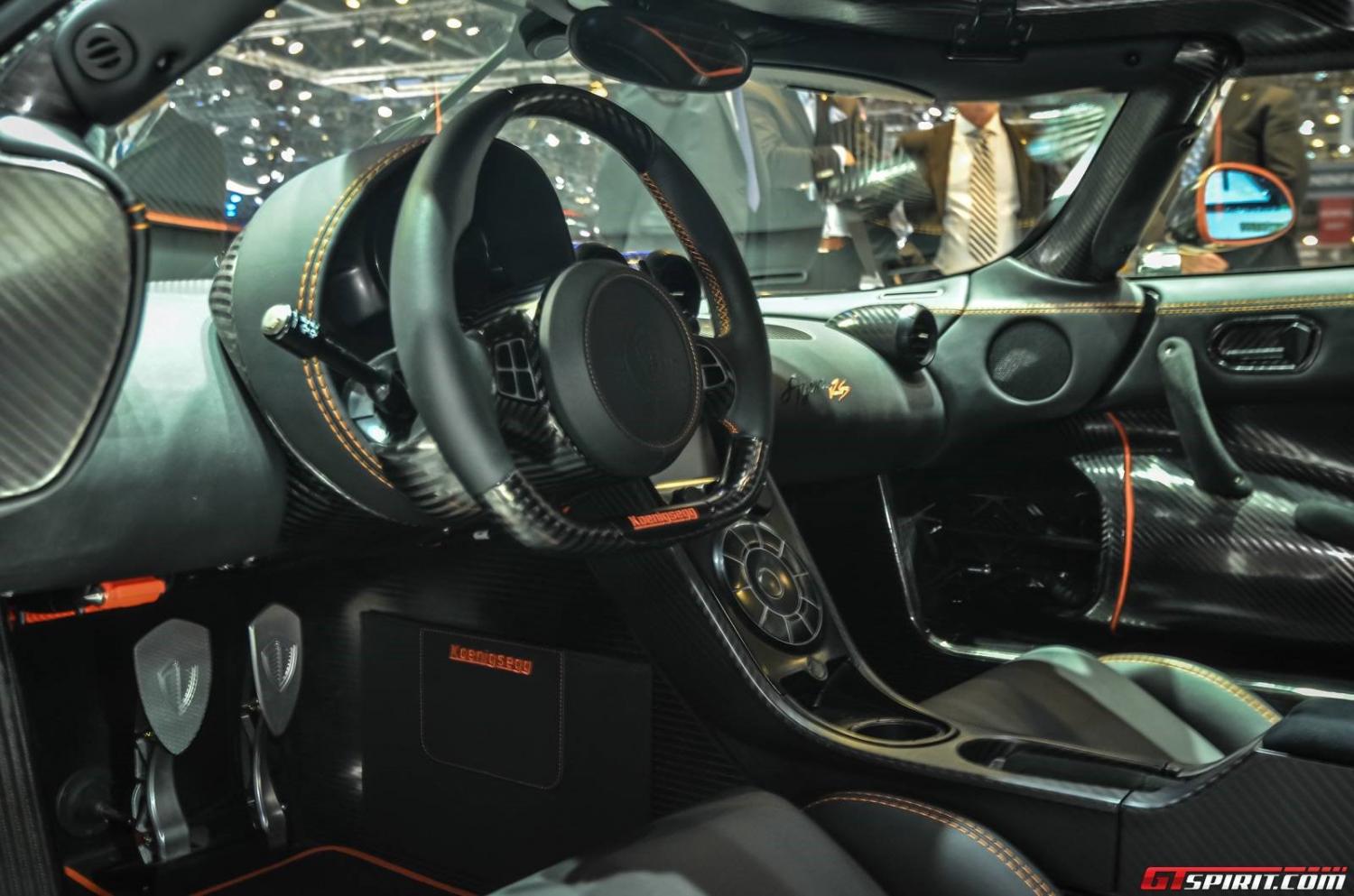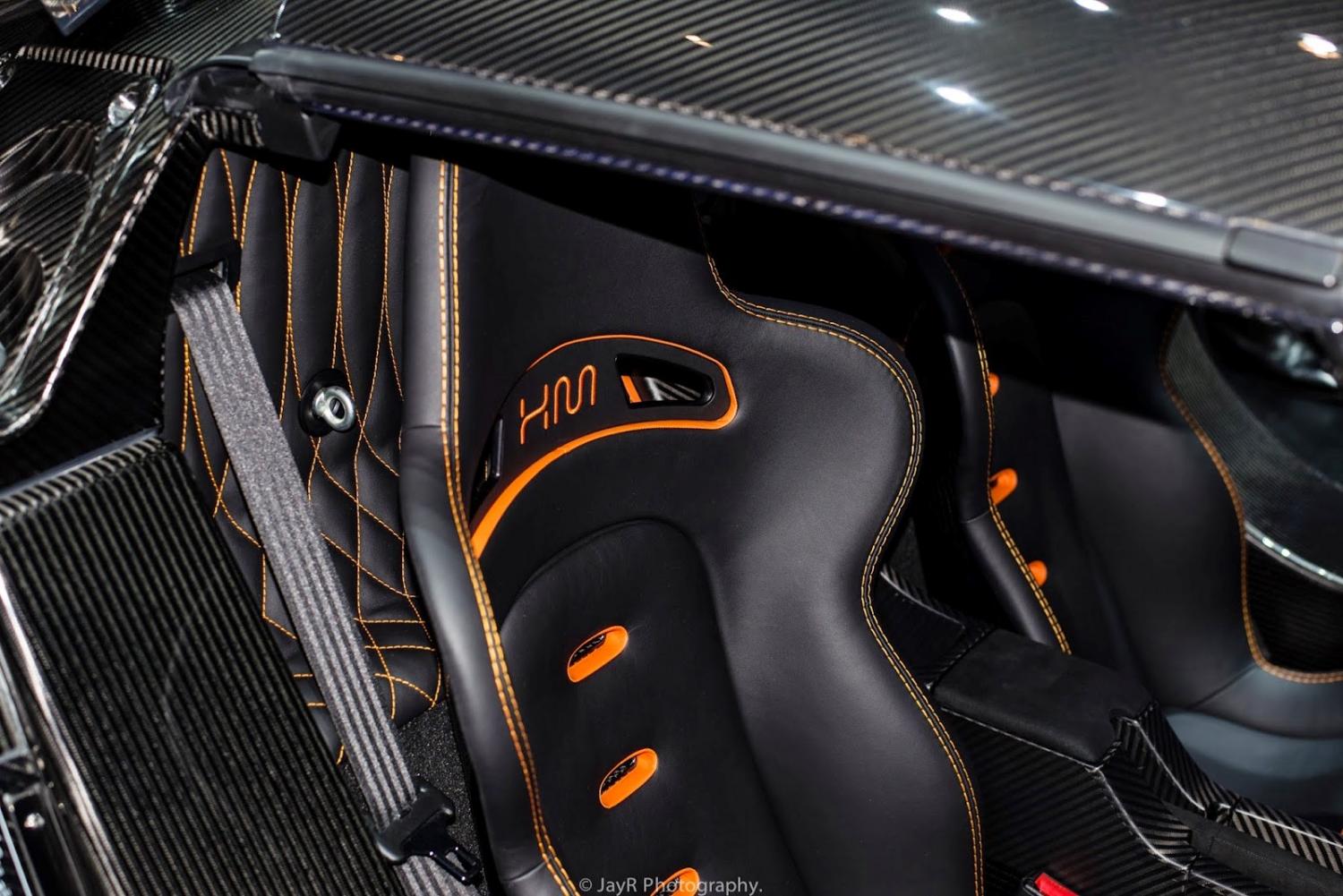 Engine
The Agera engine, used on the Agera R and Agera S, was further developed for more power and the engine – like the previous Agera S version – has been optimized for regular pump gas. On certain markets the Agera RS can also be upgraded to run on E85 with flex fuel capabilities, for even higher power levels.
The Agera RS engine with twin turbo aluminum 5,0L V8, 4 valves per cylinder, double overhead camshafts and dry sump lubrication, now puts out 1160 HP on regular petrol.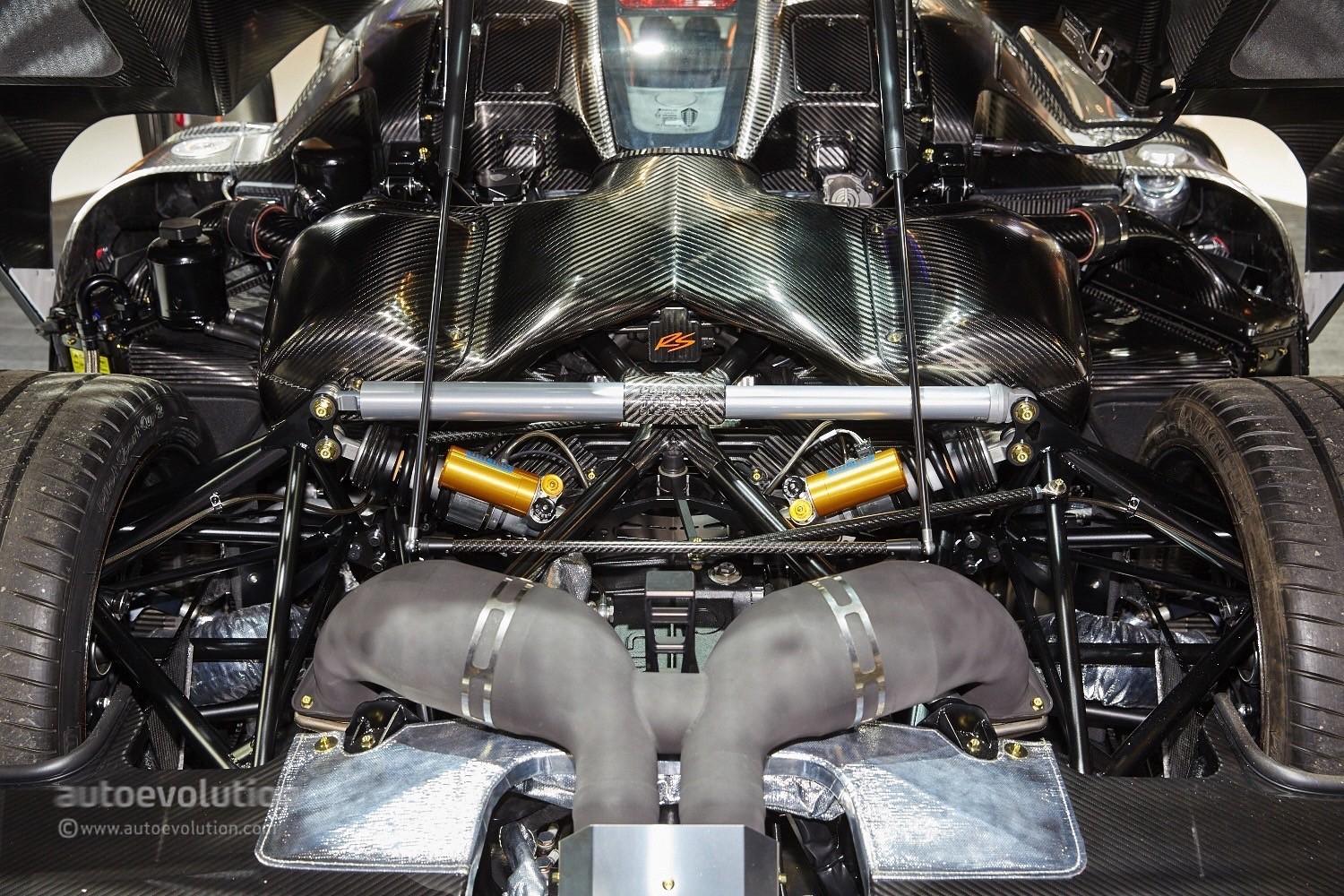 Trivia
Koenigsegg only intend to make 25 Agera RS's and astonishingly 10 were already pre-sold to the first showing at Geneva 2015.
The initials HM stand for "Hussein Musallam" who is the proud owner of the first ever Agera RS.
Data collected by J_C, Prashanth and Stephan

Page written by Prashanth
First posted 9 April 2015