#083
7083 - 2011 Agera R "Speed Racer"
White / White
Left Hand Drive
VIN YT9JF11B9BA007083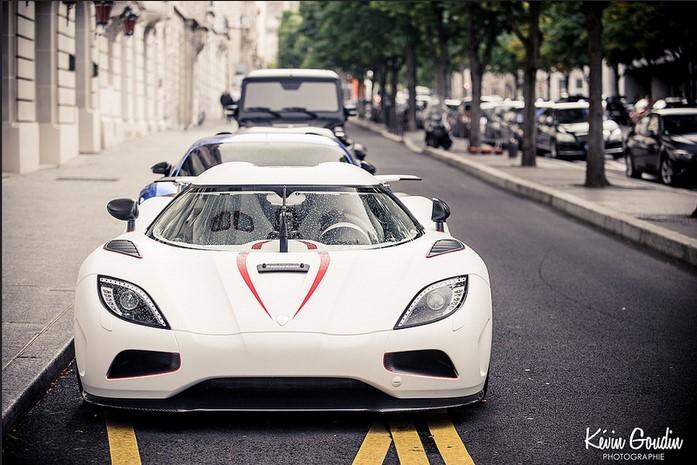 General History
The Koenigsegg Agera R made its world debut in March 2011 at the Geneva Motor Show with this car in "Speed Racer" livery theme. This car was also shown at "Top Marques Monaco" in the same year. Soon afterward the car was delivered to a famous Qatari supercar collector.

In the beginning of 2013 the car was put on sale with just 920 KM on her, the car did not find an owner and made its way to the Koenigsegg HQ soon after. The car stayed in the factory till November of 2013. Throughout 2014 the car remained for sale at various dealers such as SEMCO and PACE Germany. The car made an appearance at Supercar Sunday held at the TT circuit Assen in Netherlands in June of 2014. Chassis #083 has been spotted as recently as March of 2015 still at PACE Germany.

Exterior
Predominantly white with many of the usual carbon accented parts including mirrors and air inlet/outlets. All the carbon accented parts have red pinstripes/highlights. Red "claw" stripes in the center of the bonnet that continue into the interior. The dynamic rear wing is also finished in white with clear carbon tips and dual black stripes running in the center. The wheels are 9 spoke black Vortex Generating Rims (VGR) with additional white pinstripes.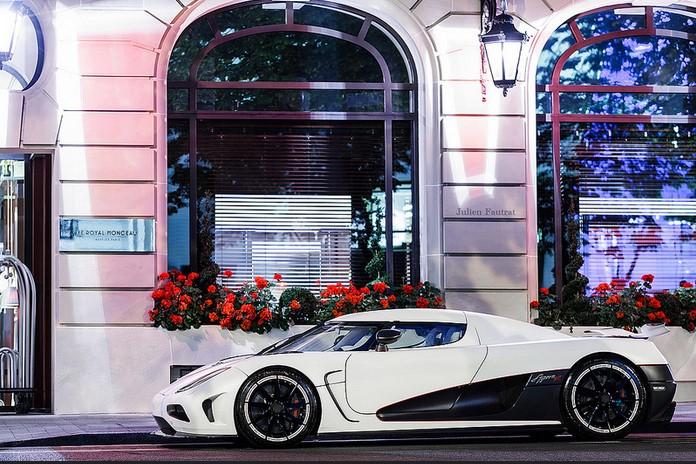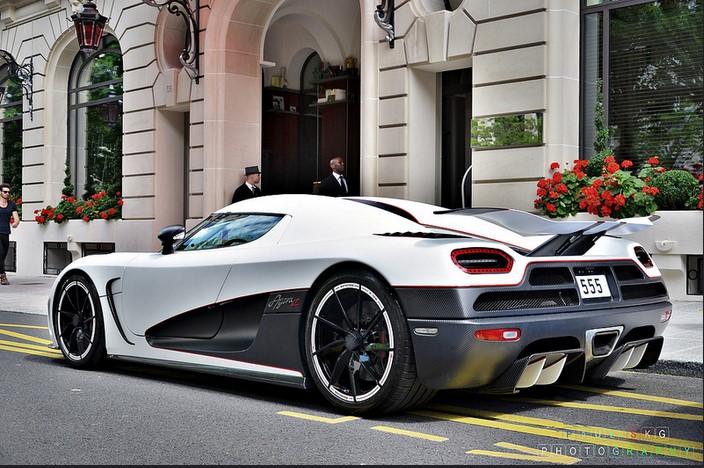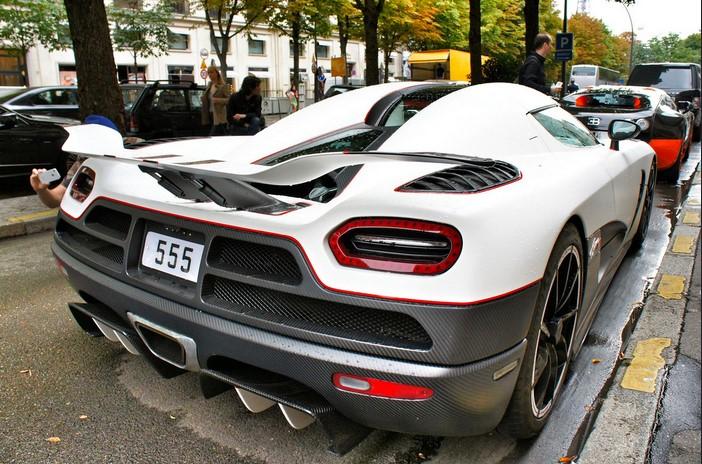 Interior
The interior is completely finished in white and black leather which contrasts nicely and suits the exterior color. The Koenigsegg seats are also finished in a blend of black and white with contrast diamond stitching in red. The steering wheel was updated in this car to the newer 8 button multipurpose wheel. The center console/infotainment panel is finished in anodized brushed aluminum which is standard.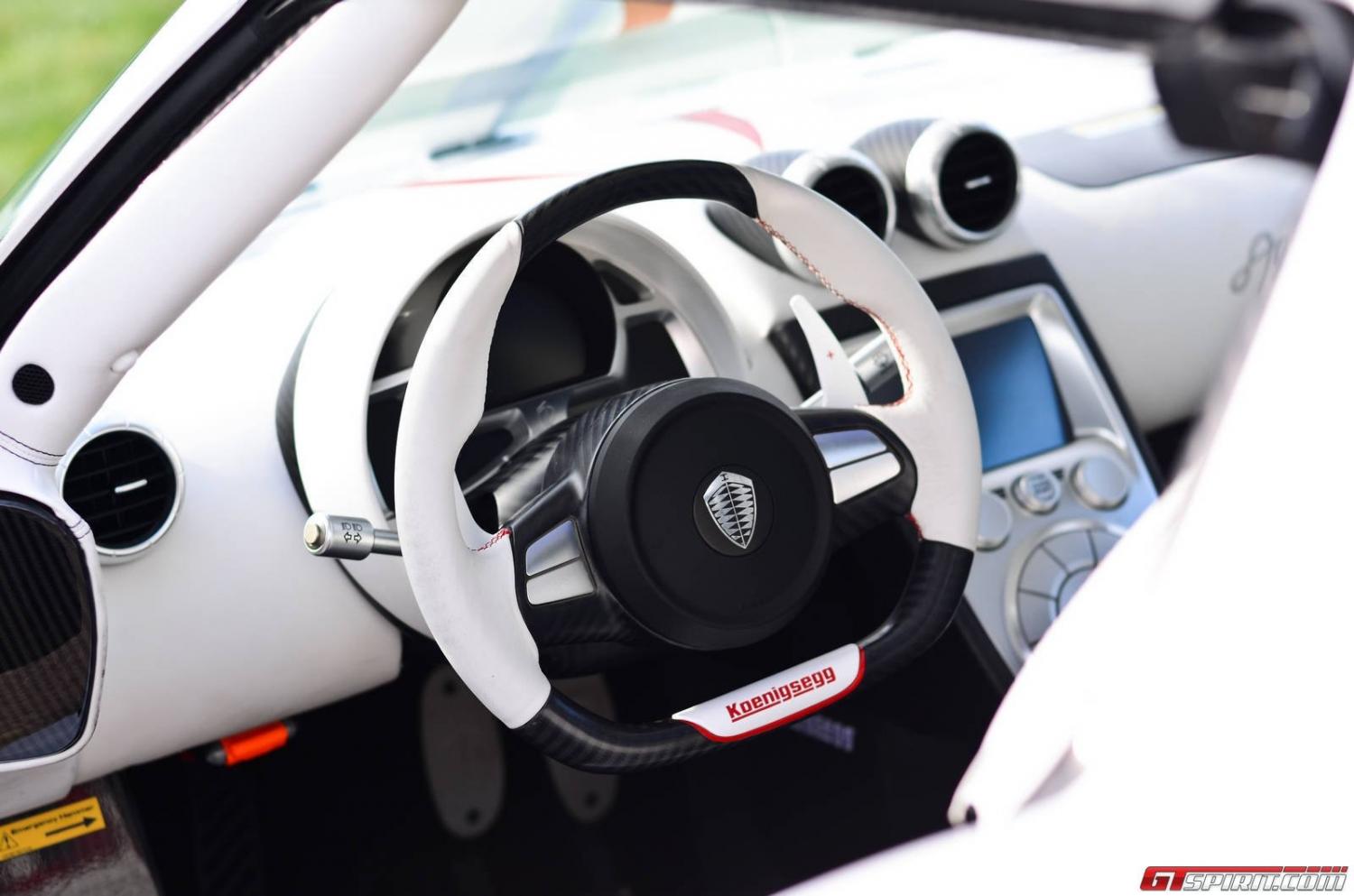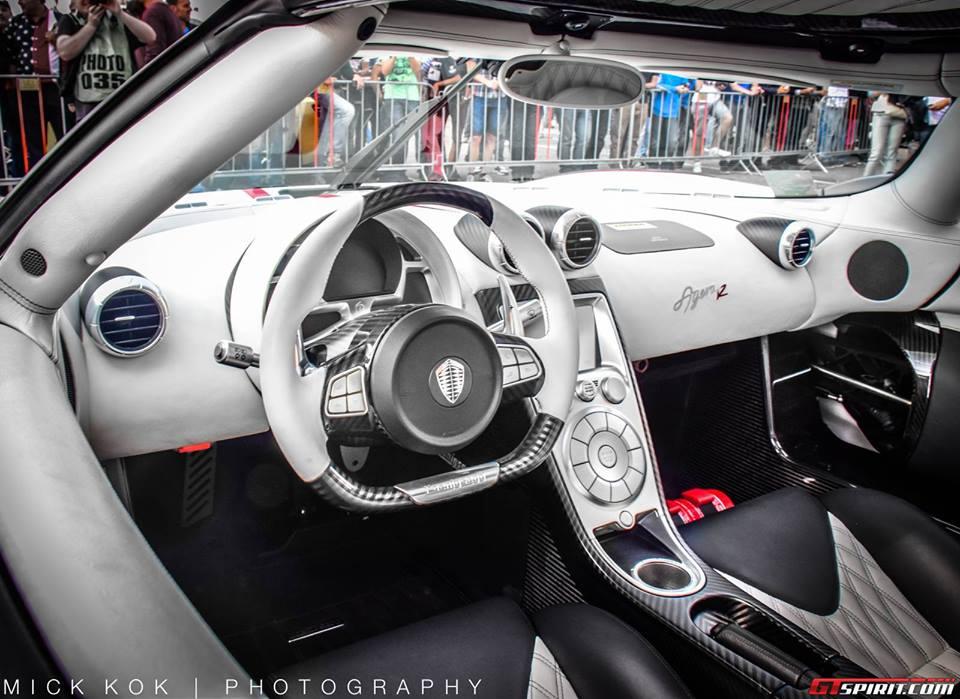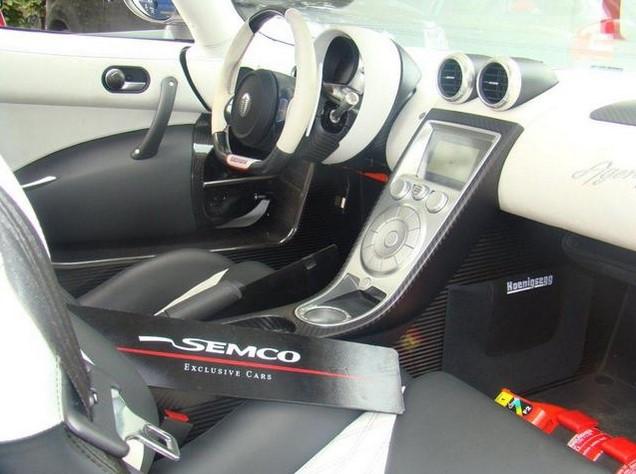 Engine
Standard Agera R engine, 5.0 Liter V8, 4 valves per cylinder, delivering 1140 HP mated to the standard 7- speed dual clutch sequential gearbox.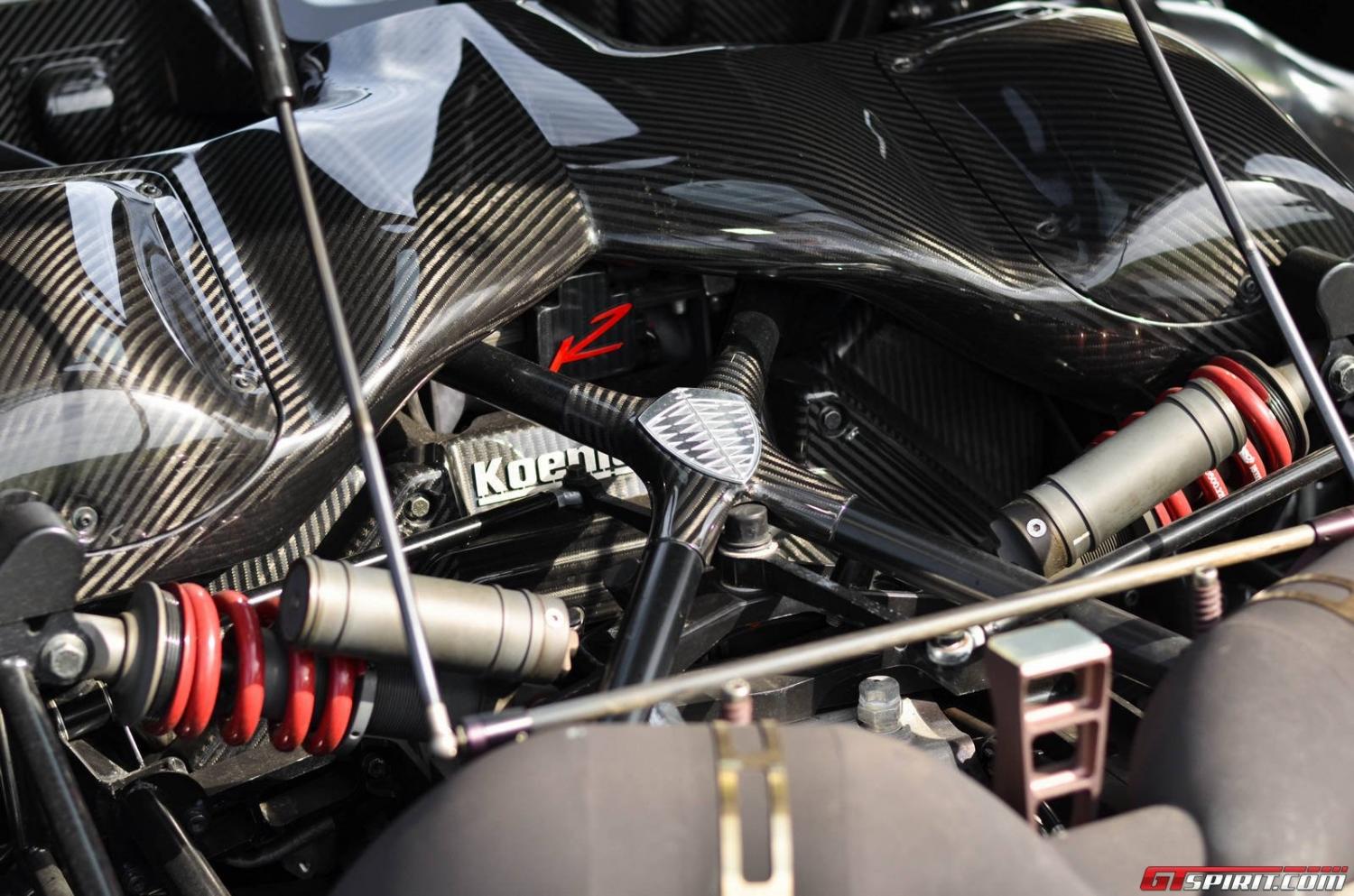 Trivia
This Agera R has an alternative special roof section featuring an integrated Thule carbon fiber ski box containing two pairs of Koenigsegg skis. The cost of the roof box is a cool £ 17,593.
Koenigsegg introduced the Triplex rear suspension system with this car, which was then made standard on all Agera Rs and an optional upgrade on the regular Agera.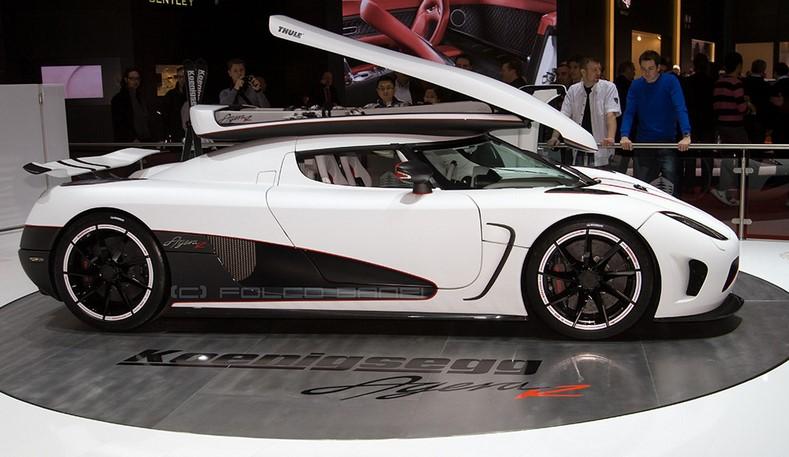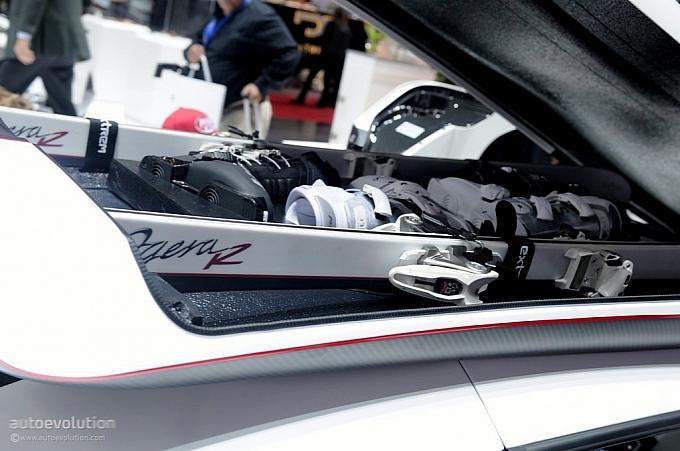 Links
Road-test by GTspirit.com - http://www.gtspirit.com/2013/05/27/road-test-koenigsegg-agera-r/
Data collected by J_C, Prashanth and Stephan
Data page written by Prashanth
Last updated 4 April 2015