#080
7080 - 2011 Agera R
Candy Red / Black & Red
Left Hand Drive
VIN YT9HE81B0BA007080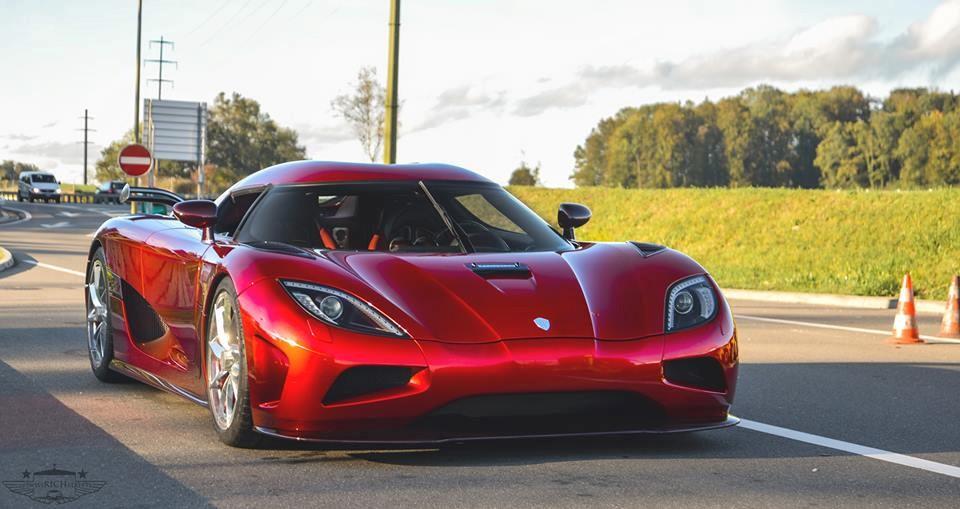 General History
This is a very special Agera R, since it's the first R in the Agera series. The car on completion was delivered to the royal family of Oman. The car was later on bought by "Luxury Custom" Switzerland, where she currently resides. This car was also shown at "Auto Zurich" 2014 with some changes done by LC. They not only changed the wheels but also upgraded the turbos for more power before delivering it to its new owner. The car has been spotted as recently as March of 2015 in Switzerland wearing the factory fitted 9 spoke rims.

Exterior
Very rare and unique candy red color throughout the car. The carbon accented parts on this car is finished in tinted red carbon rather than clear carbon which is unique to chassis #080. The car has undergone quite a few subtle changes in the exterior over the course of time. The dynamic rear wing finished in clear carbon was changed to the twin deck F1 spoiler also finished in clear carbon. The wheels were originally factory fitted with 9 spoke brushed aluminum Vortex Generating Rims (VGR) and later changed to ADV.1-5.2 CS Series wheels.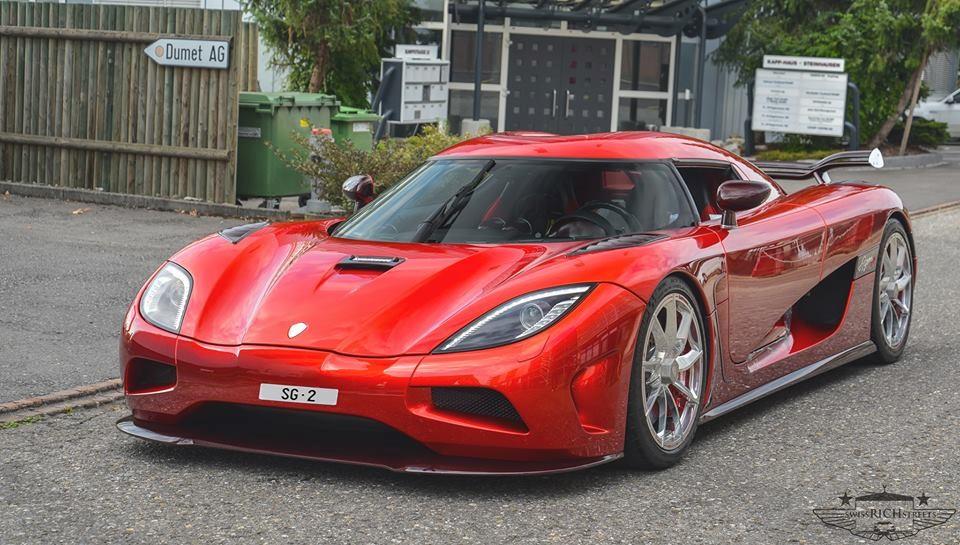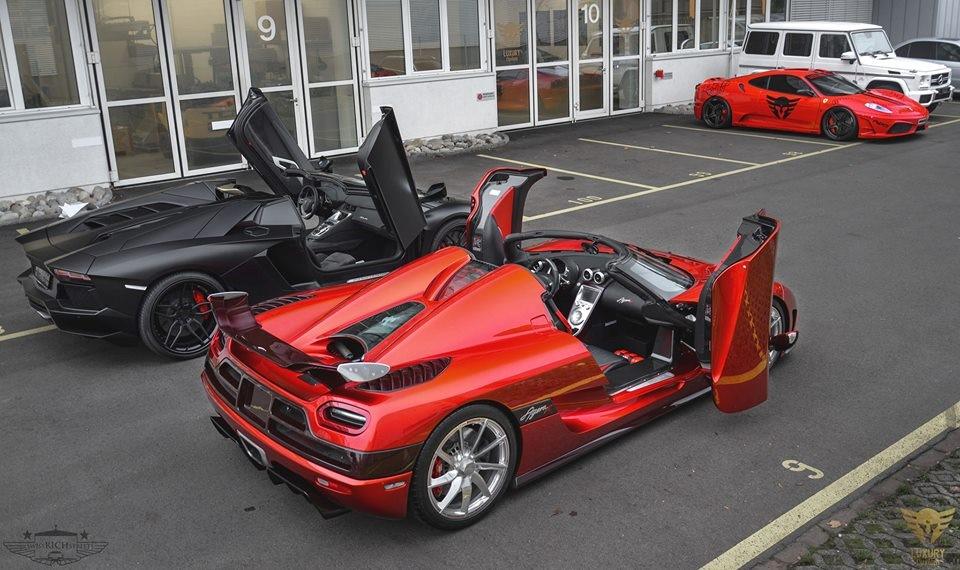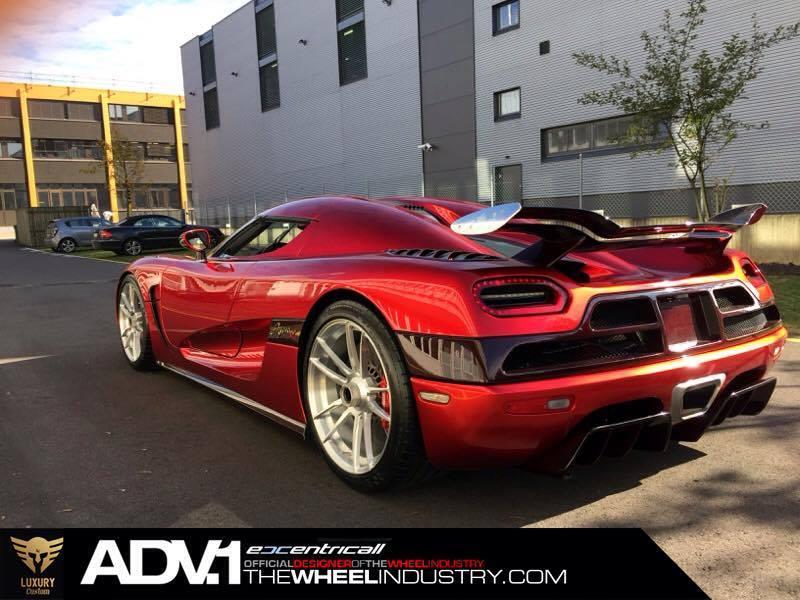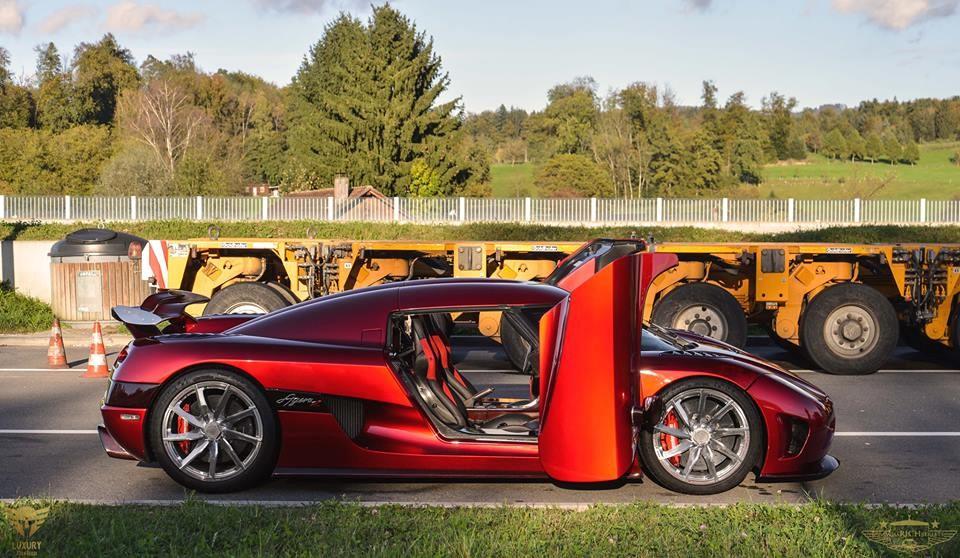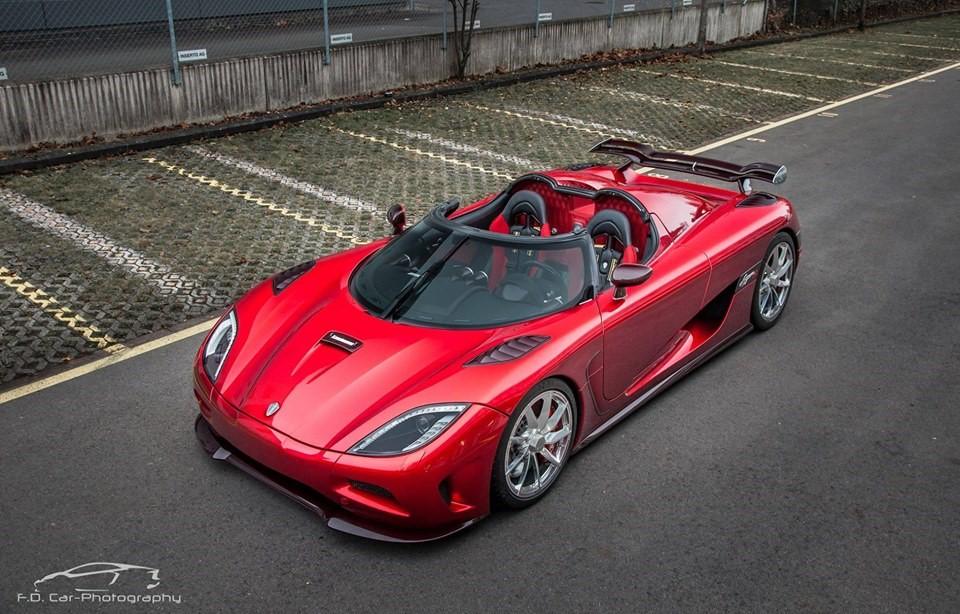 Interior
The interior is mostly black leather with some red leather present on the doors, mats and seats. Another feature inside which clearly catches the avid eye is the steering wheel belongs to the older CCX breed of Koenigseggs.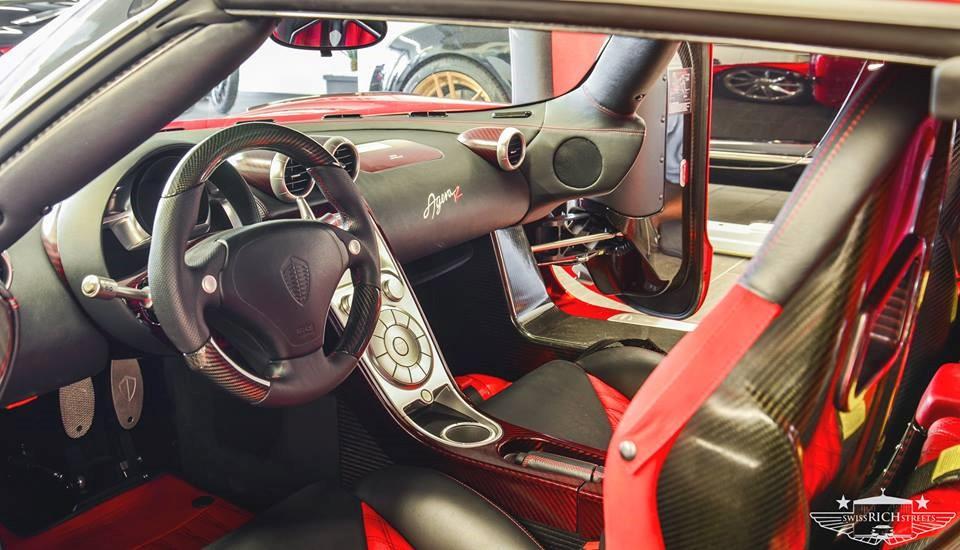 Engine
Originally standard Agera R engine with 1140 HP. Luxury Customs however have upgraded the turbos which now develop about 1400 HP. We hope to get more confirmation, dyno results and technical knowhow of what they did.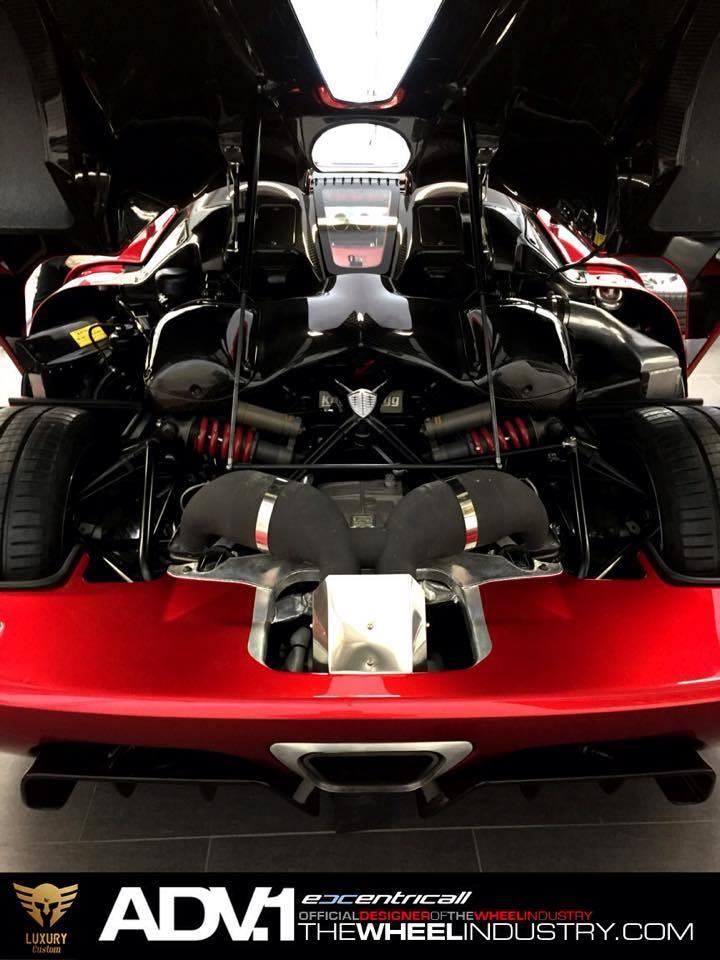 Trivia
This Koenigsegg was delivered before the Agera R made its world debut. We can say this with certainty because the "Speed Racer" livery theme Agera R which made its debut in March 2011 at the Geneva motor show is chassis #083. So this is probably a special commission which makes her that much more special.
Additionally most of us die hard Koenigsegg fanatics consider this to be one of the best specced out Koenigsegg's out there!
Links
Onboard, Accelerations and Pure sounds - https://www.youtube.com/watch?v=2yMViBuKB-s
Nice set of photos taken during the end of March 2015
-http://www.autogespot.com/koenigsegg-agera-r/2015/03/28
Videos from the same day –
Data collected and page written by Prashanth
Written 22 January 2015
Last updated: 28 October 2015