#100
7100 - 2013 Agera S "Hundra"
Clear Carbon / Black
Right Hand Drive
VIN YT9KH2A26DA007100

General History
This Agera S debuted at the Geneva Auto Show in March 2013. "Hundra" is Swedish for "hundred" which is appropriate as this car is the 100th Koenigsegg chassis. The Hundra also appeared at Top Marques Monaco in April 2013 before its ultimate delivery to a Hong Kong customer in July of the same year.
Exterior

Full clear carbon body with genuine 24K gold accents handcrafted by an Italian artist. The Hundra of course wears the dynamic rear wing, with a gold underside. It is fitted with hollow "Aircore" carbon fiber wheels with gold lettering, and grey disc brake calipers.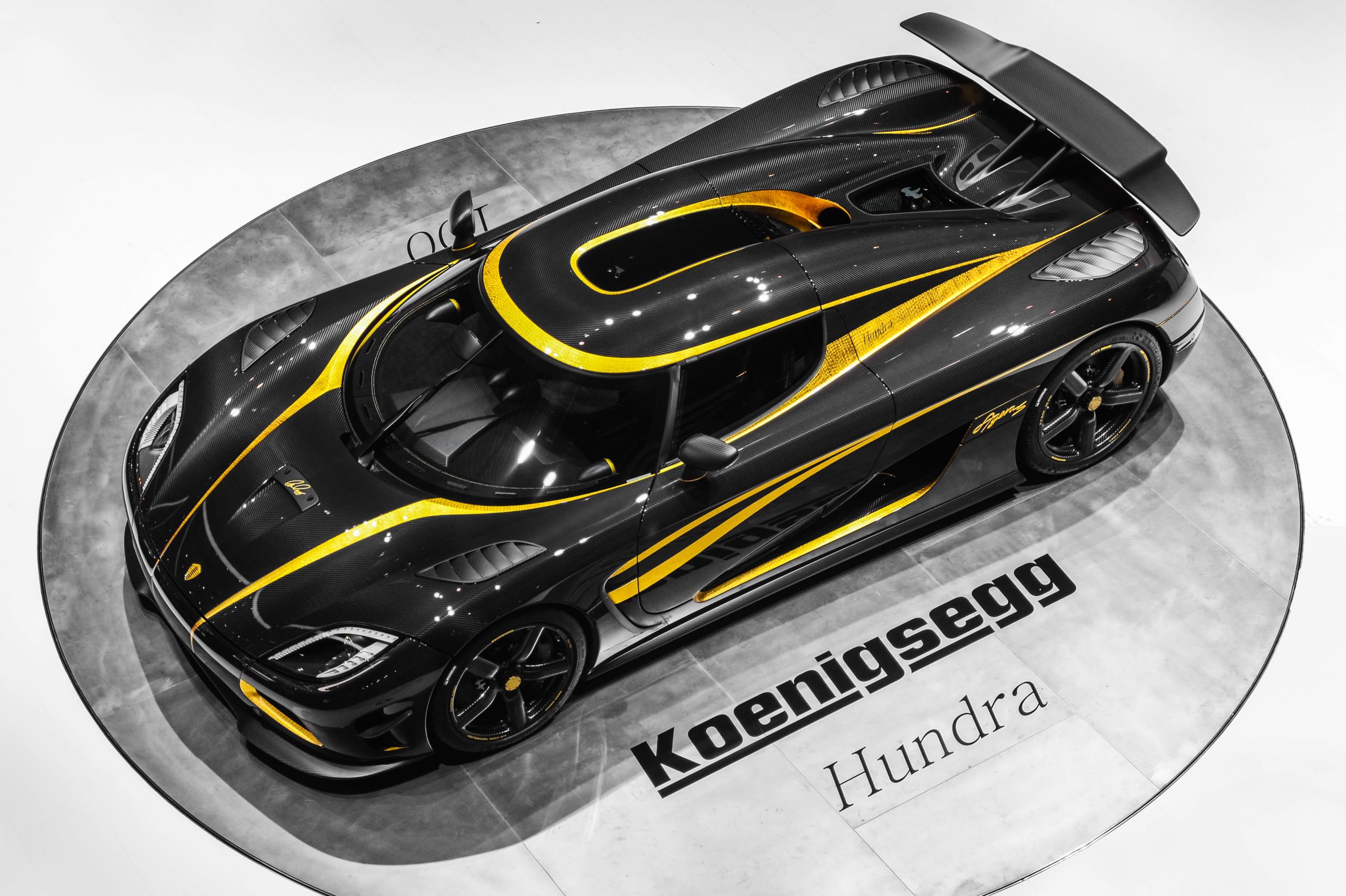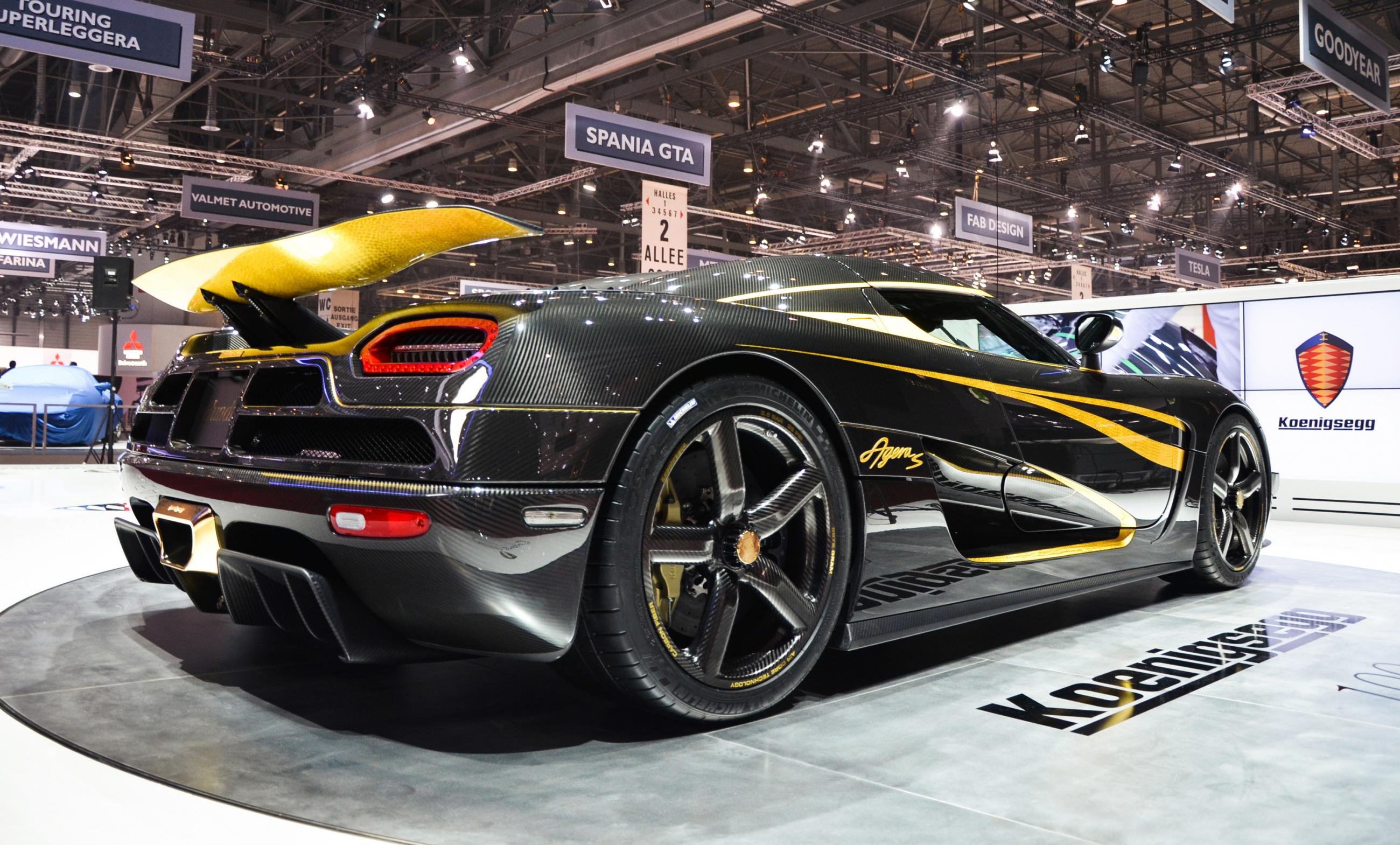 Interior

Black alcantara with gold stitching. Black anodized aluminum center console and black anodized aluminum details. Four point harnesses.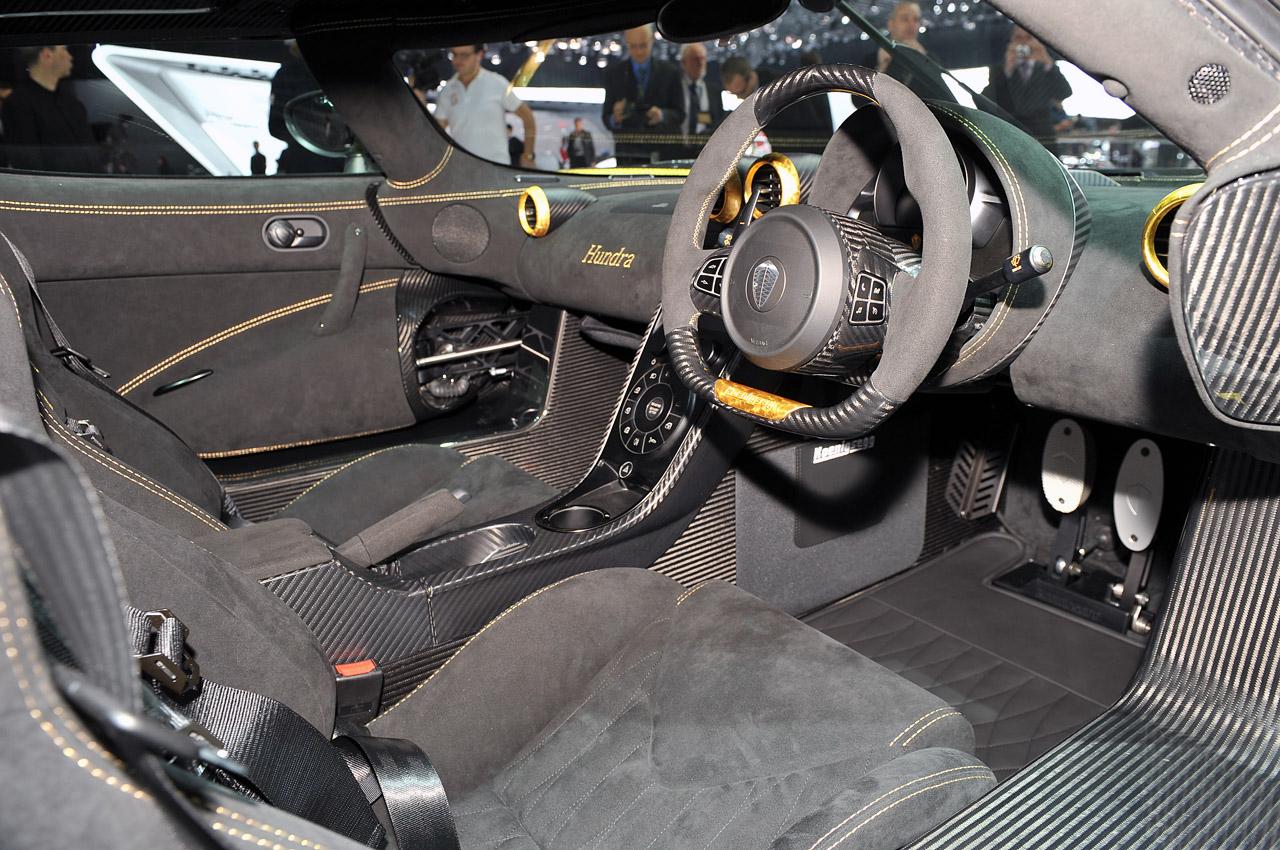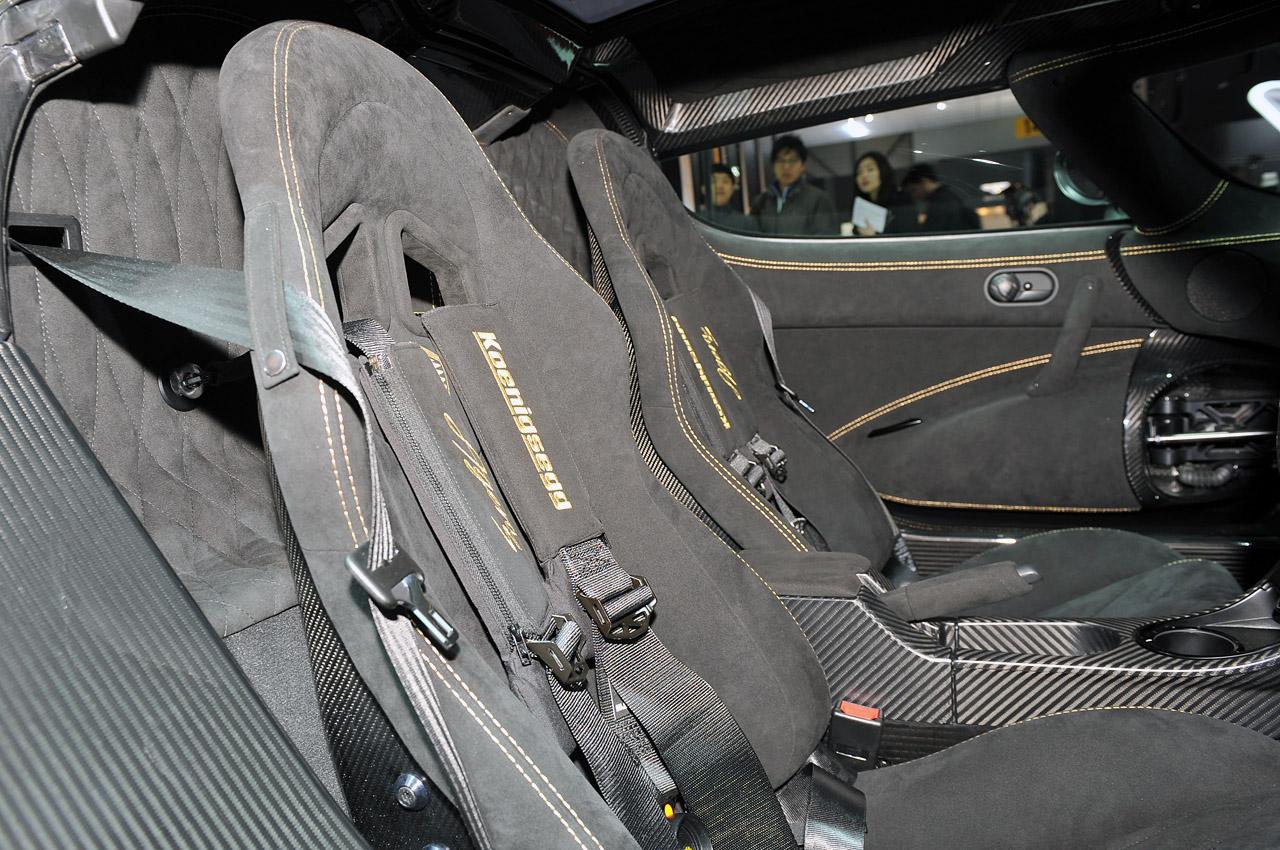 Engine
Standard Agera S engine, 1030hp. Gold damper springs and other details.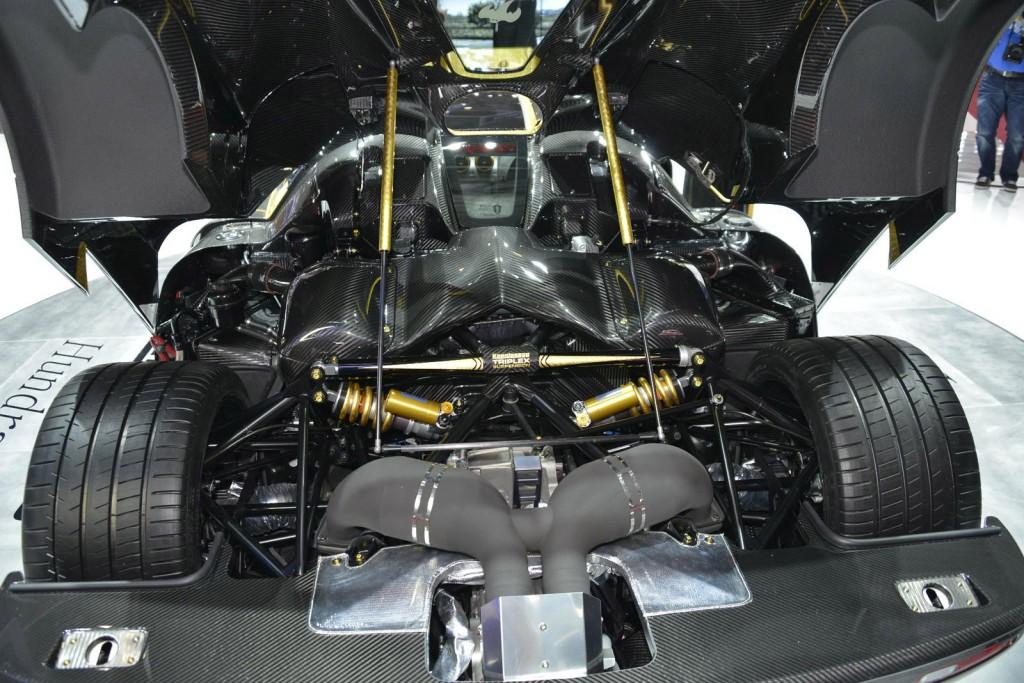 Trivia
While this car is the 100th Koenigsegg chassis, it was shown before chassis #'s 96 through 99 were finished. It was also featured in a drag race versus a Bugatti Veyron in 2013, which it won.
Links
Agera Hundra vs. Bugatti drag race: http://www.youtube.com/watch?v=es6C9-Ms194

Data collected by J_C

Data page written by Matt