#094
7094 - 2012 Agera R "Zijin"
Purple / Purple & Black
Left Hand Drive
VIN YT9JF1A21CA007094
General History

This unique Agera R was delivered to a Chinese customer in early 2013

Exterior

Mostly purple main body with purple tinted carbon center section on front bonnet. Purple tinted carbon air intakes and other details. Gold pintstripe accents. Gold "Zijin" logo on engine cover. Dynamic rear wing with carbon wingtips. Carbon Aircore wheels and grey brake calipers.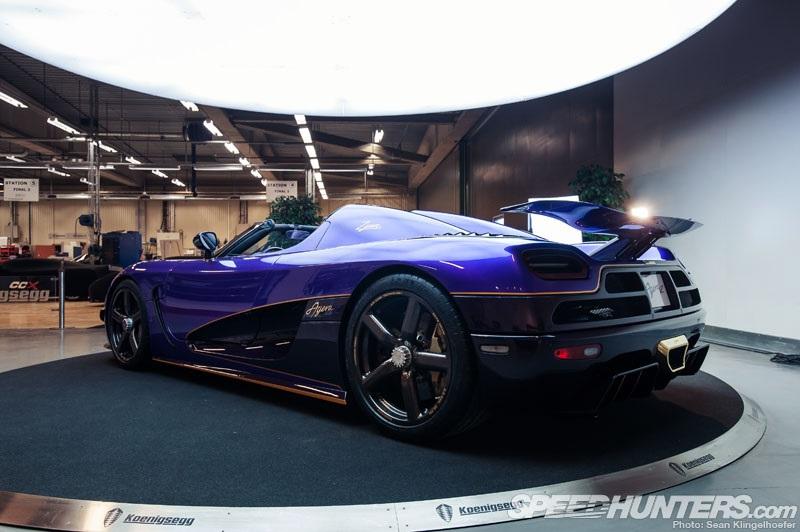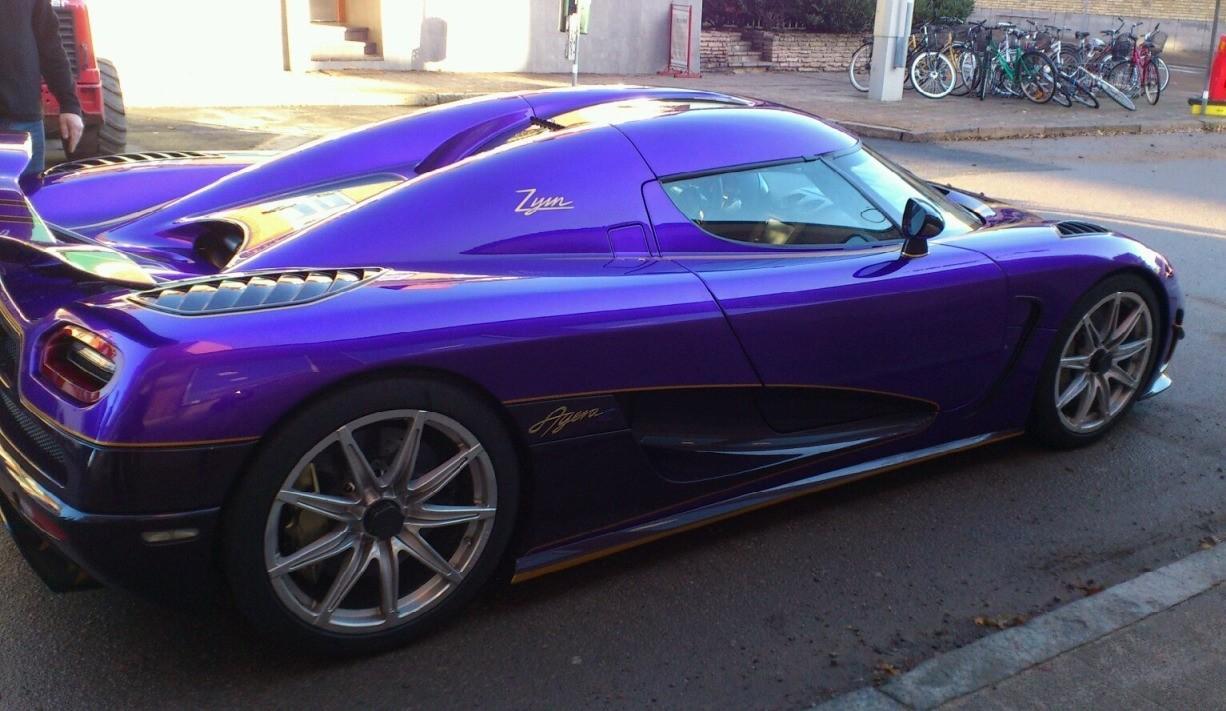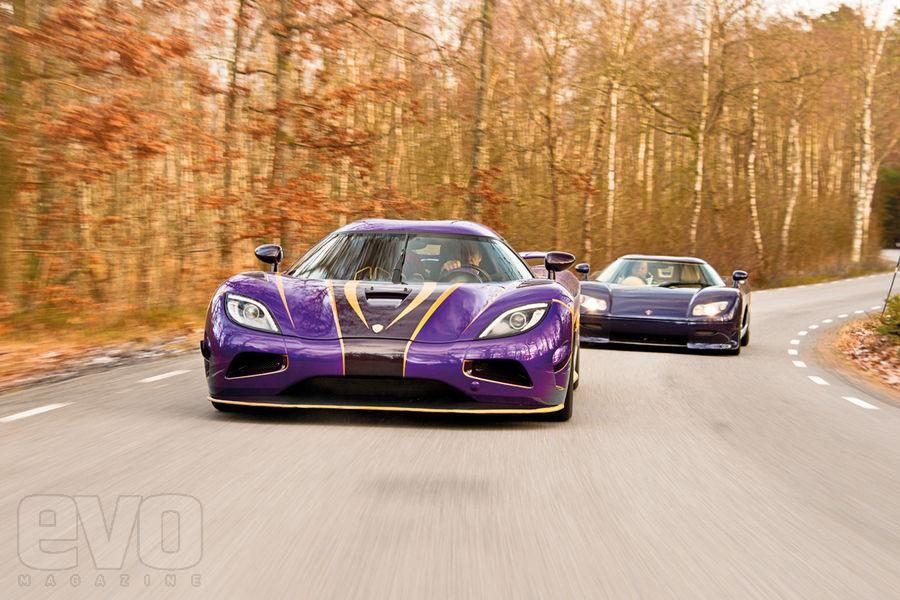 Interior

Black and purple leather, gold and purple stitching. Gold plated center console and interior details.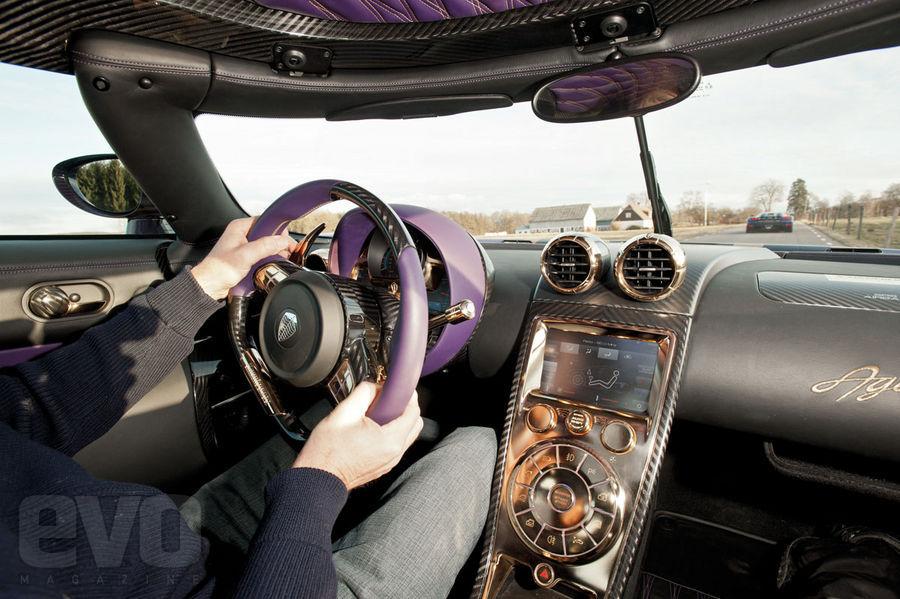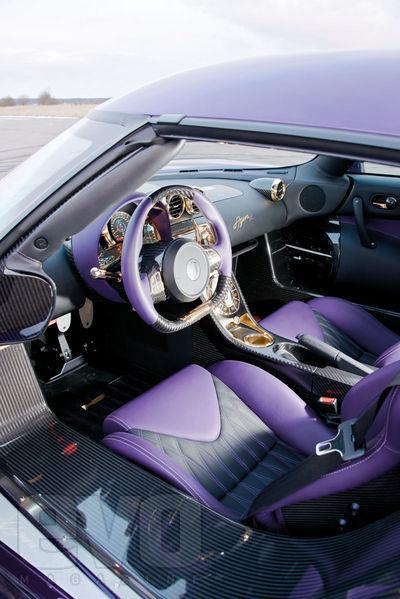 Engine

Standard Agera R engine with 1140 horsepower. Engine bay accented with purple air intake covers.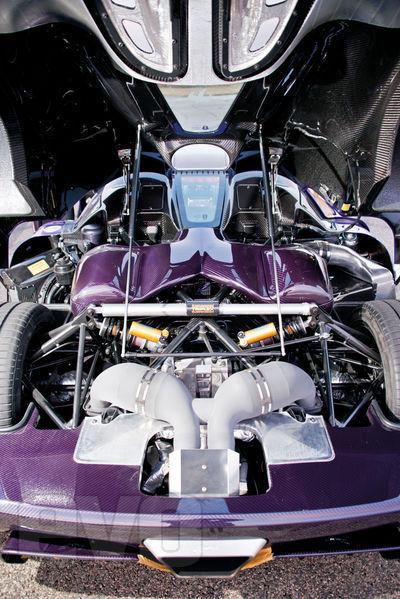 Trivia

This Agera R was featured in EVO magazine.

"Zijin" roughly translates into Purple & Gold

Links

Featured in The 1140 hp Heart of a Hypercar - /Inside Koenigsegg

Data collected by J_C

Data page written by Matt