#070
7070 - 2009 CCX

White & Carbon / Black

Right Hand Drive

VIN YT9XC21B79A007070

General History
White is the dominant color on this CCX, but arguably the most striking part of this CCX is the exposed carbon fiber area at the front, which contains the front bonnet and runs all the way down to the splitter. This car was spotted at the factory when being built May 2009 and was delivered in the fall of 2009.
It was first seen in Ramatuelle, France and also visited Port Grimaud and Saint-Tropez during the early summer of 2010. It than was transported to Cala d'Or, Spain in September of the same year. After that it went to the U.K. to have some cosmetic work done on the exposed carbon fiber at the front bumper before being offered for sale at Romans in spring 2011 and than at SuperVettura (SV) shortly after. It is believed the car went from Romans to SV without finding a new owner in between.
This CCX however visited the factory in August 2011 so it might have received some upgrades. Although for sale, 070 was still being used in France during summer period in both 2011 and 2013 and actively campaigned by SV's, promoting this car at several events. Unfortunately this awesome car is still for sale!
Exterior
Finished in Pearlescent White over exposed Carbon Fiber, which makes it one of the easiest Koenigseggs to recognize. The exposed carbon fiber is most notable at the front but continues at the back as the license plate holder section and the Top Gear style rear wing are also finished in exposed carbon fiber as is part of the mirrors.
Edition style forged 9 spoke polished wheels were fitted on this CCX, as well as the polished aluminum CCX badges. 070 has been equipped with rear park assist and hydraulic lift system. The exterior of this Koenigsegg stayed the same over the years.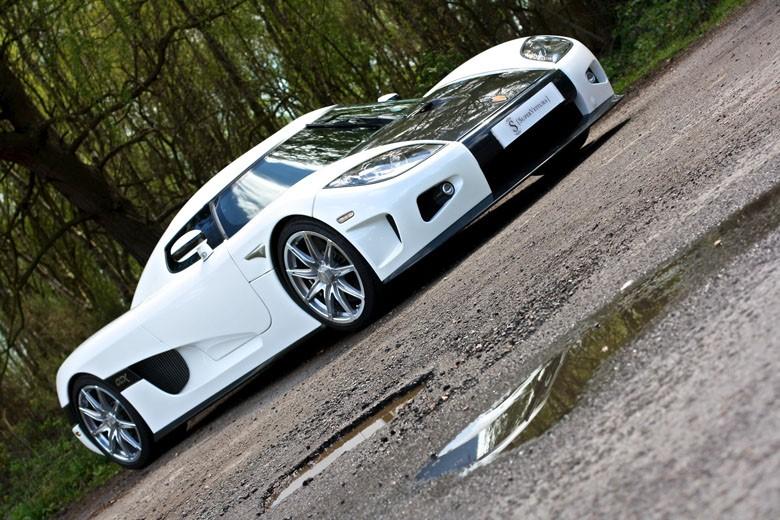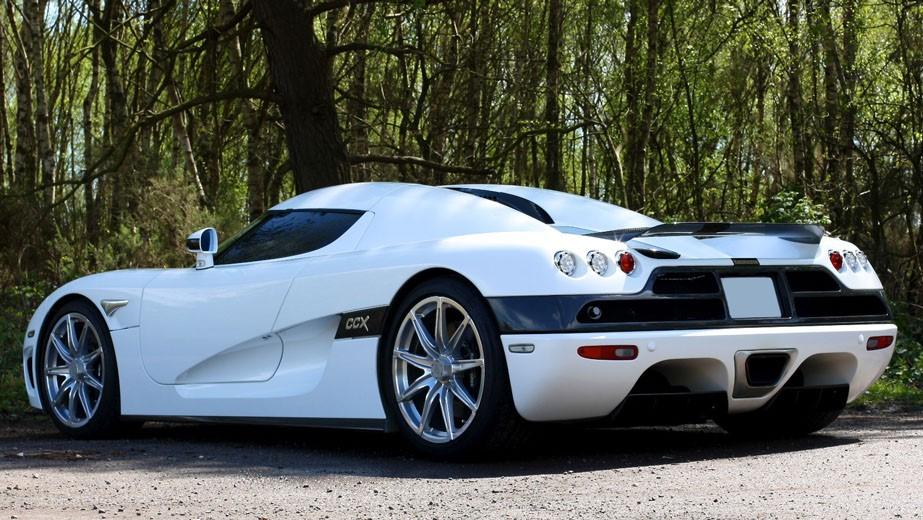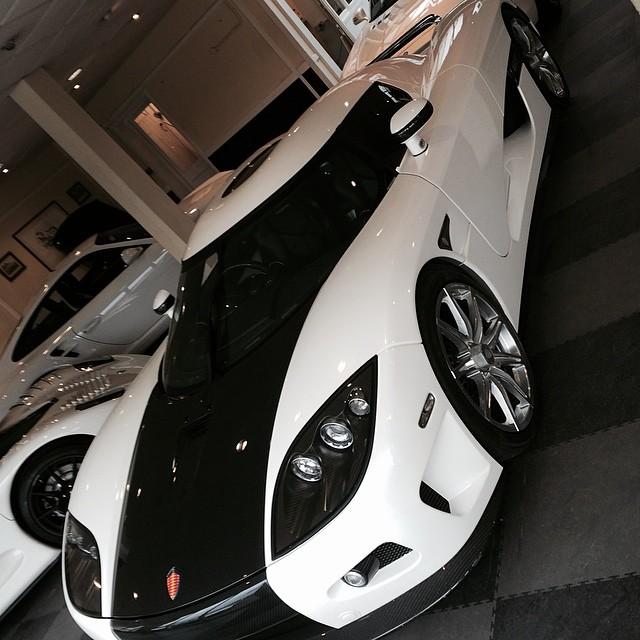 Interior
Fitted with Black leather and alcantara with contrast Silver diamond stitching. 070 has no gearstick but the paddle shift system instead, to operate the gears. Double airbags. Numerous upgrades were made, possibly when 070 was at the factory in August 2011. Among these are a reversing camera upgrade, an Agera style digital console with sat nav, an iPhone 5 integration unit and a chrono dial Edition style dashboard upgrade. A plague with the owners name can be found at the rear end of the middle console.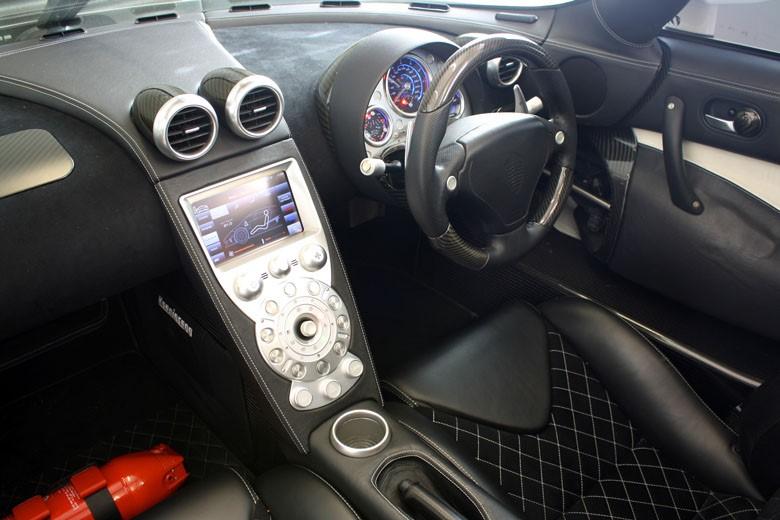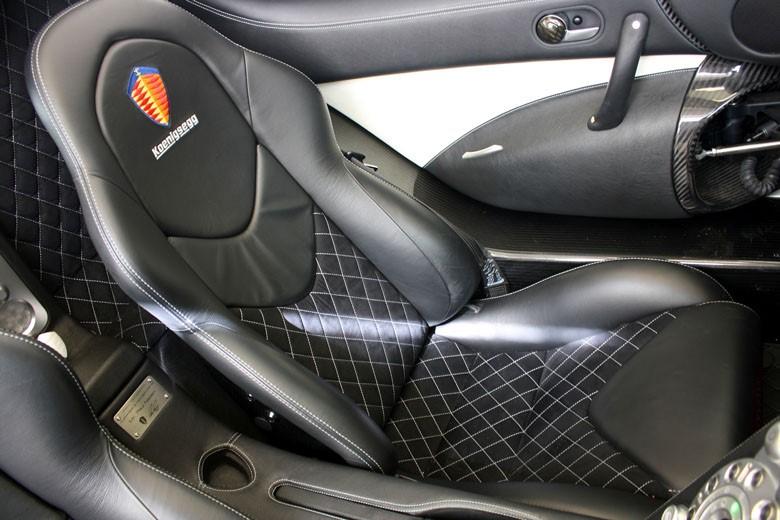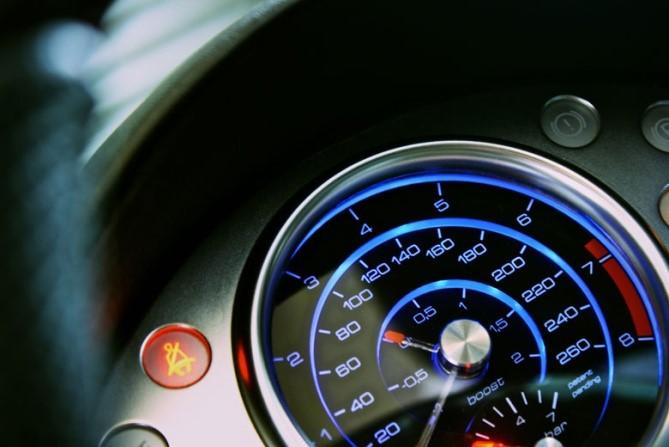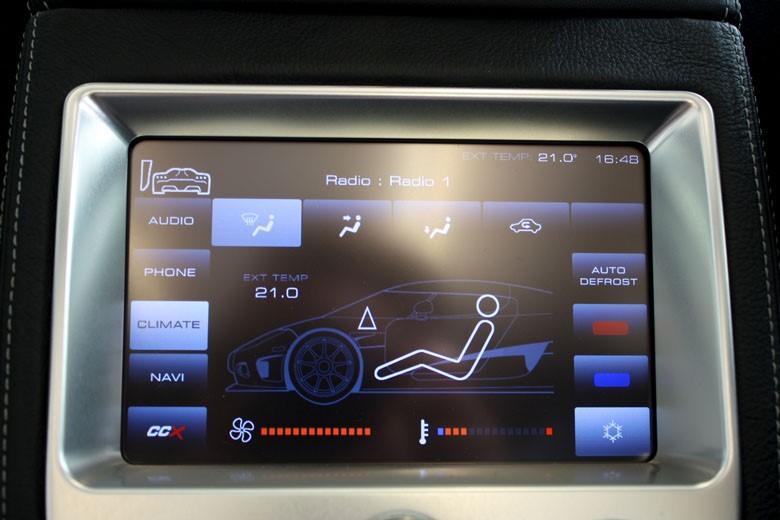 Engine
This CCX has the "normal" engine, delivering 806 Hp. It was married to a sequential gearbox. A sport exhaust system, with cat replacement tubes, was fitted.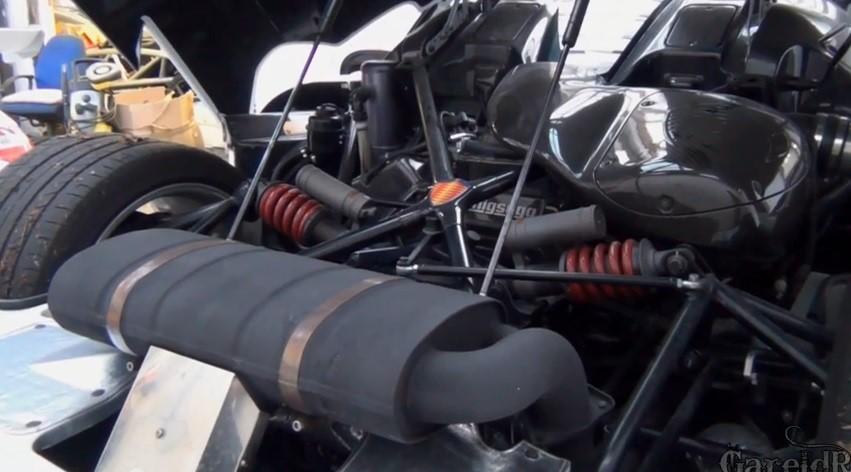 Trivia
This CCX is unique as it is the only right hand drive CCX to have this sequential paddle shift gearbox.
The exposed carbon front area was first seen on CCX chassis number 067, although on that car the exposed carbon was also applied to the roof section. However 067 is not white but Candy Red.
Data collected by J_C and Stephan
Data page written by Stephan