#102
7102 - 2014 Agera R
Clear Carbon / Black & White
Left Hand Drive
VIN YT9JJ1A25EA007102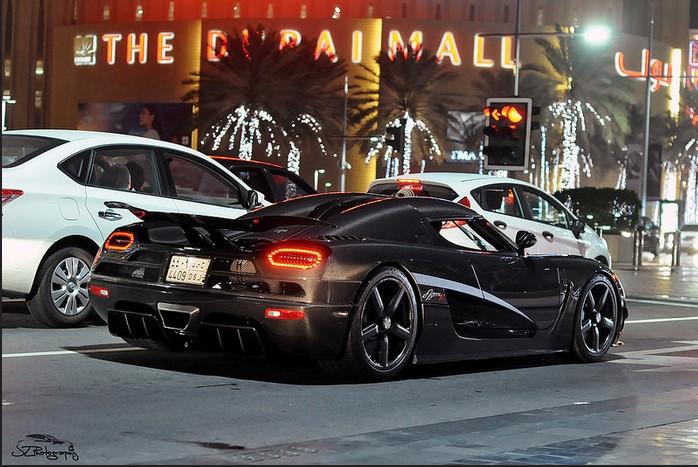 General History
This Agera R was the first R to be finished completely in clear carbon and was completed towards the end of 2013. Soon after completion the car was delivered to Jeddah in Saudi Arabia. The owner on acquiring his Agera R has ensured she's been used well. All through the summer of 2014 the car has been spotted driving throughout the upscale car crazy parts of Europe; London, Monaco, Cannes to name a few.

GTboard also did some videos with this Agera R and a Porsche 918 Spyder Weissach package at Automotive Testing Papenburg (ATP) Germany in October of 2014. The car then made its way back to the Koenigsegg HQ for a service in January of 2015 and was returned to its owner in February. During the summer of 2015, this car was also temporarily in the U.S., taking part in the festivities around Monterey car show week.

Exterior
Very expensive clear carbon exterior throughout with silver "claw" stripes at the center of the bonnet. Many of the usual carbon accented parts including mirrors and air inlet/outlets are seen. The dynamic rear wing is also finished in clear carbon with dual silver stripes running in the center. The car is fitted with 5 spoke hollow "Aircore" carbon fiber wheels. Another very unique feature on this Agera R is it's the first to feature a "blade" like decal on the sides which is also finished in silver.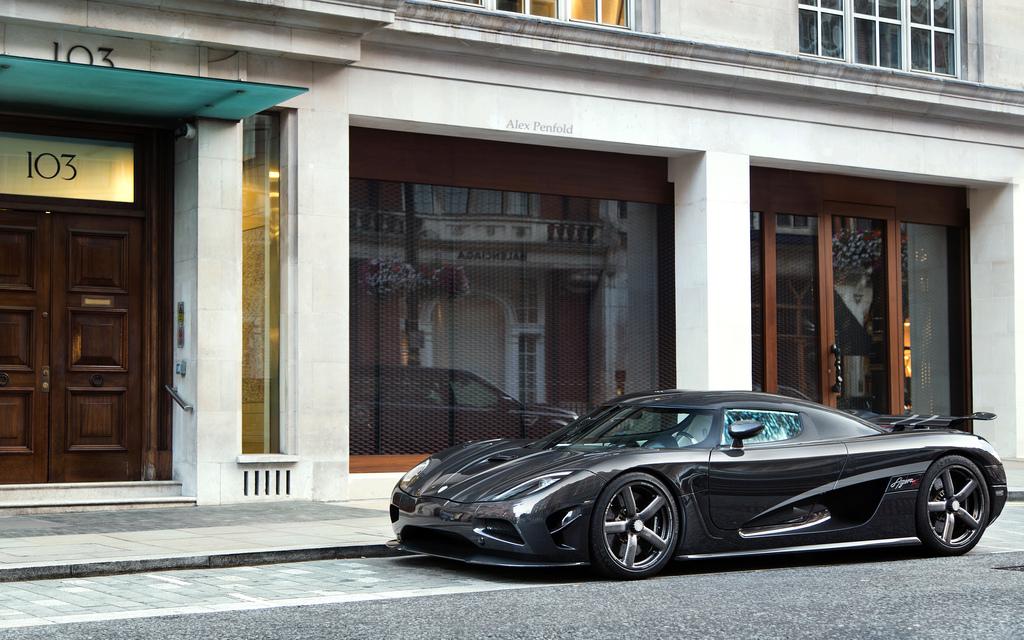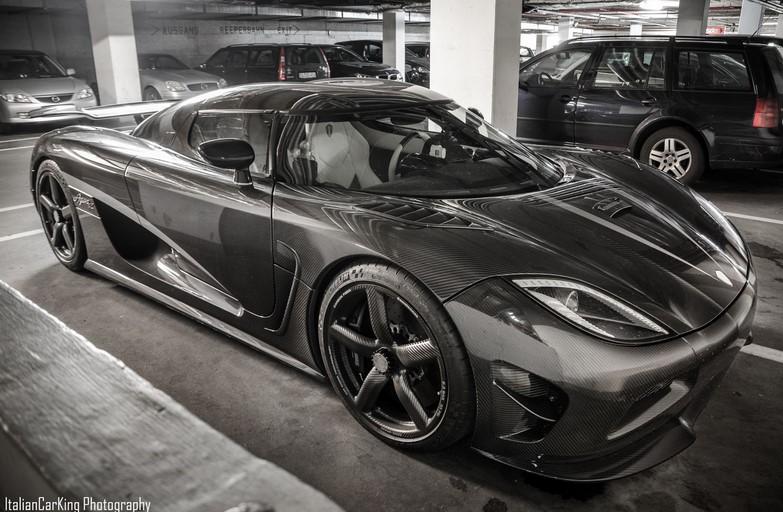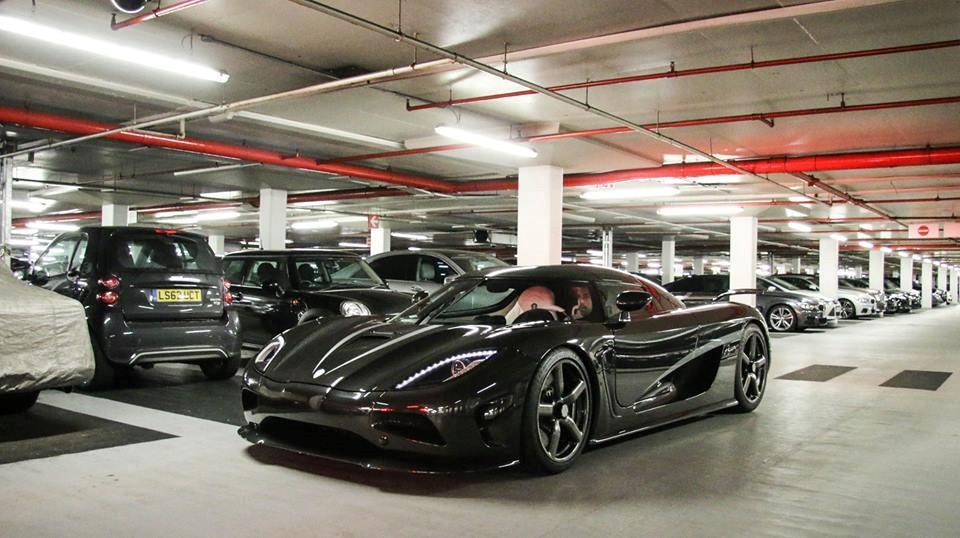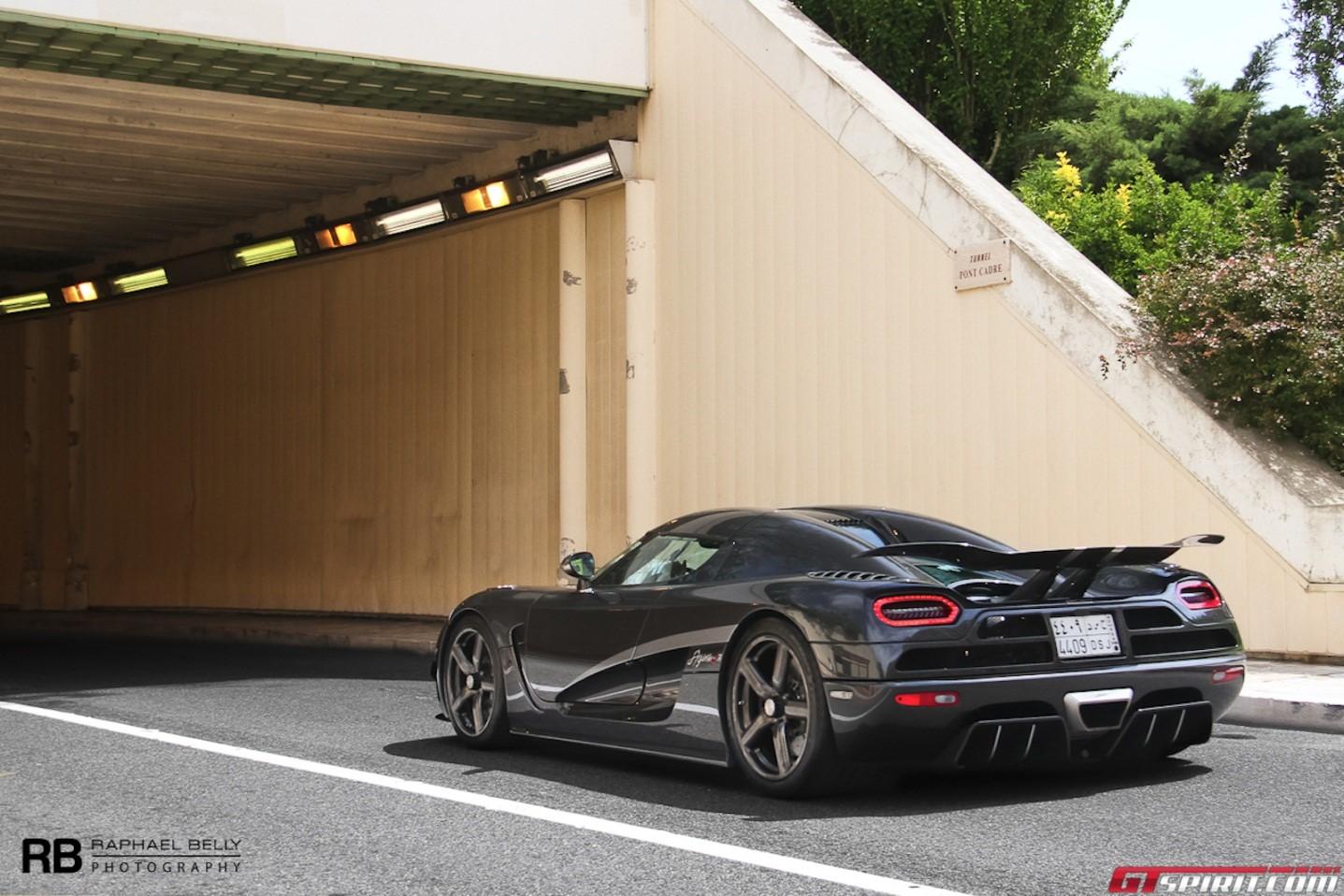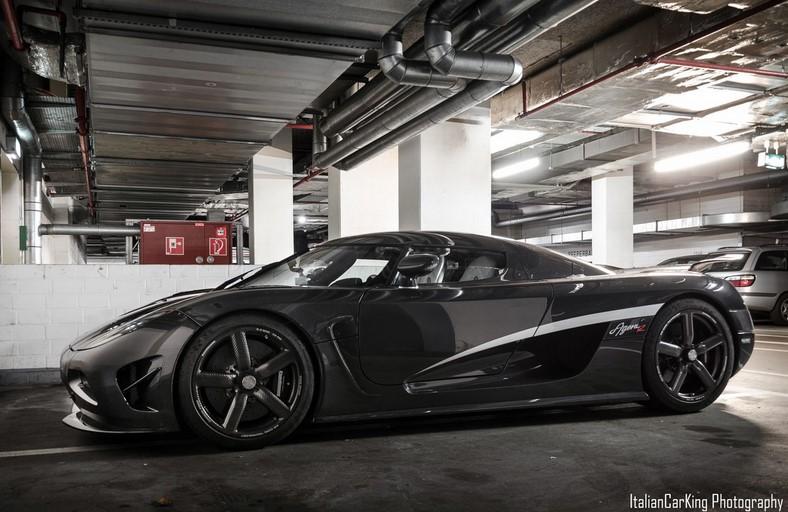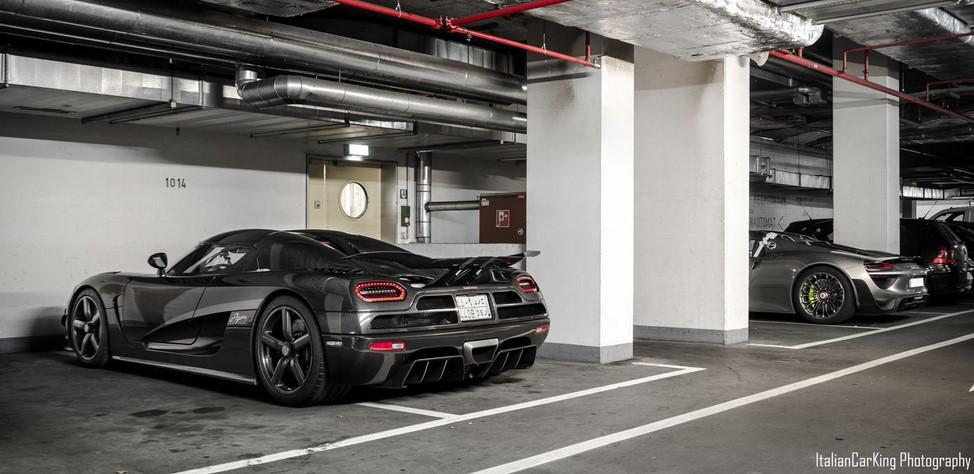 Interior
The interior is completely finished in white and black leather, white predominantly which contrasts nicely and is a rather bold choice. The Koenigsegg seats are also finished in white and black combination. The steering wheel consists of white leather with white Koenigsegg lettering on the center plaque. The infotainment panel has been done in a black anodized look, rather than the standard brushed aluminum to continue the black and white theme.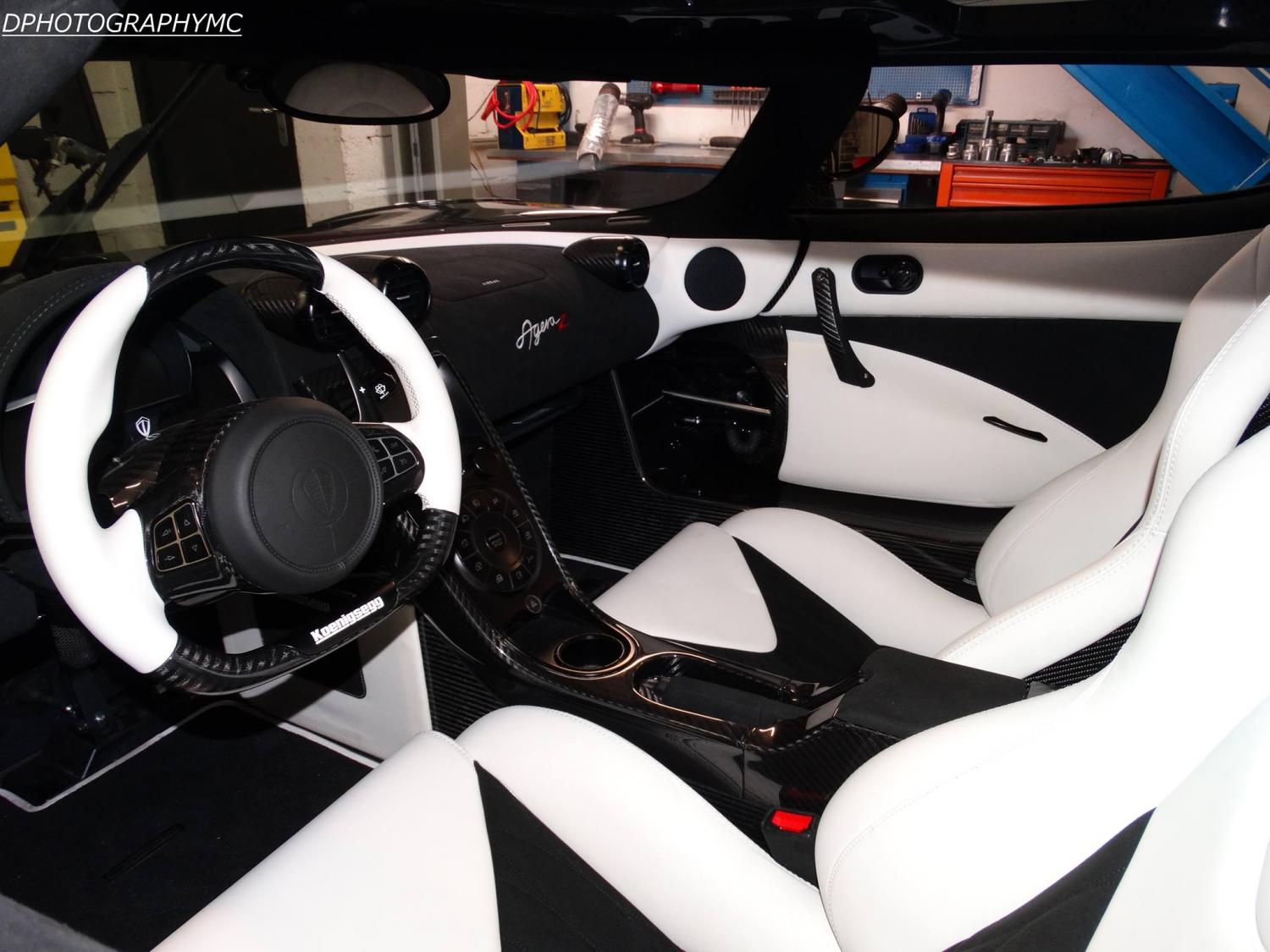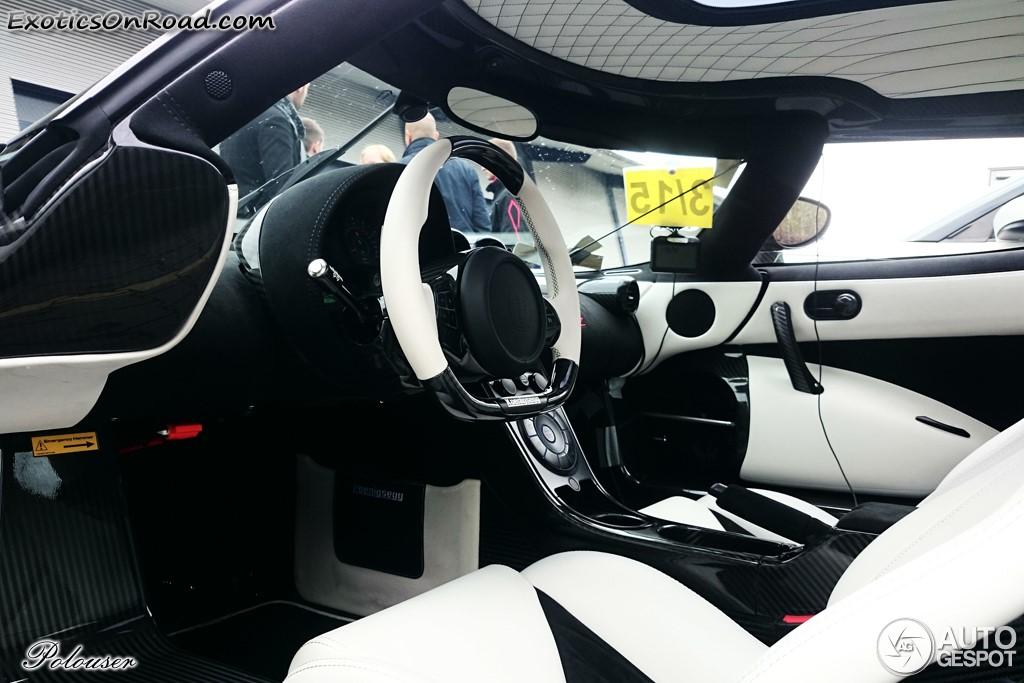 Engine
Standard Agera R engine, 5.0 Liter V8, 4 valves per cylinder, delivering 1140 HP mated to the standard 7- speed dual clutch sequential gearbox.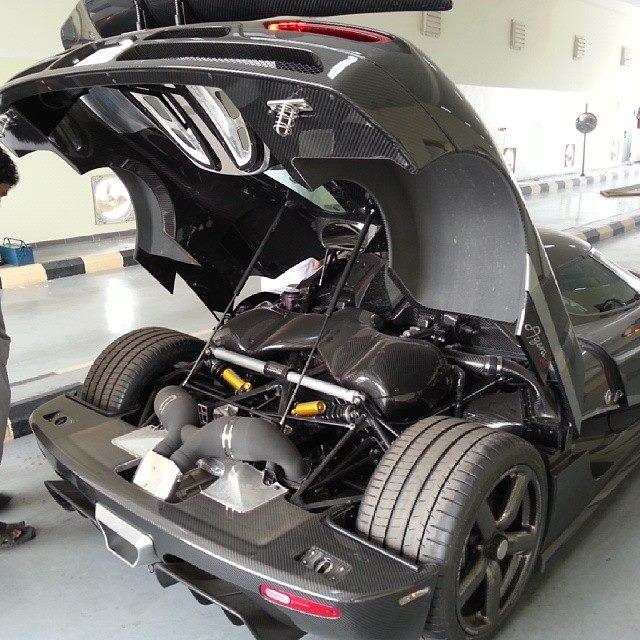 Trivia
This was the first Agera R to be offered in full clear carbon fiber which is a cool $ 94,300 option.


This car did 333 KMPH which is approximately 207 MPH on the Autobahn in Germany in October 2014.


Finally the owner does seem to drive her often which is what should happen to any Koenigsegg. In less than one year the owner put about 4200 kilometers on her. Impressive don't you think?

Data collected and page written by Prashanth
Data page written by Prashanth
Last updated: 13 December 2015