#090
7090 - 2011 Agera R
Matte Blue / Black
Left Hand Drive
VIN YT9JF11B6BA007090

General History

This Agera R was Koenigsegg's display model at the Geneva Auto Show in March 2012. It was delivered to Chinese dealer FFF and shown in Beijing in April of the same year. It was also shown at the Guangzhou International Auto Show in November 2013.

Exterior
Matte blue paint with a clear carbon center section on the front bonnet. Blue "claw" stripes that continue into the interior. Clear carbon air inlets and other details. Clear carbon Dynamic rear wing with a wide matte blue stripe that continues down onto the rear bumper. Black Vortex Generating Rim (VGR) wheels.

One easy way to tell #098 from the very similar #090 (besides Agera R vs. Agera S of course!) is that #090 has a carbon wing with a blue stripe extending down onto the carbon bumper, whereas #098 has a blue wing with dual thin carbon stripes on the wing only.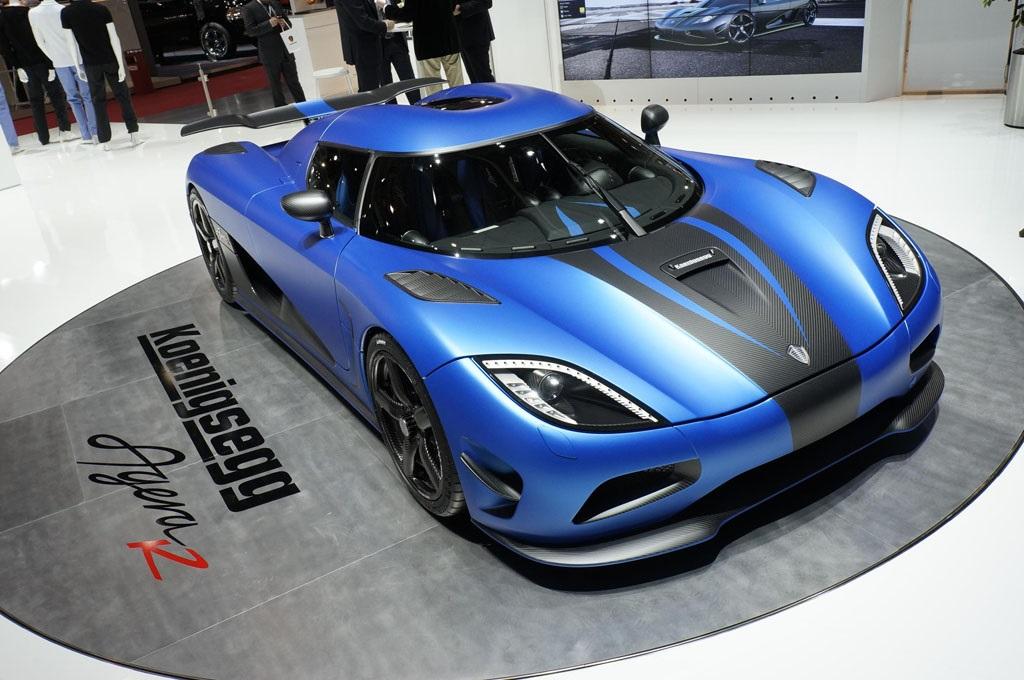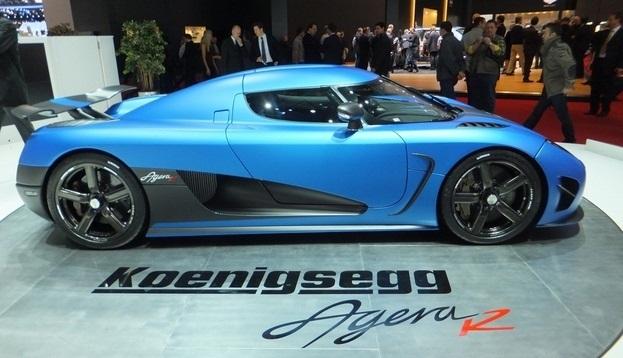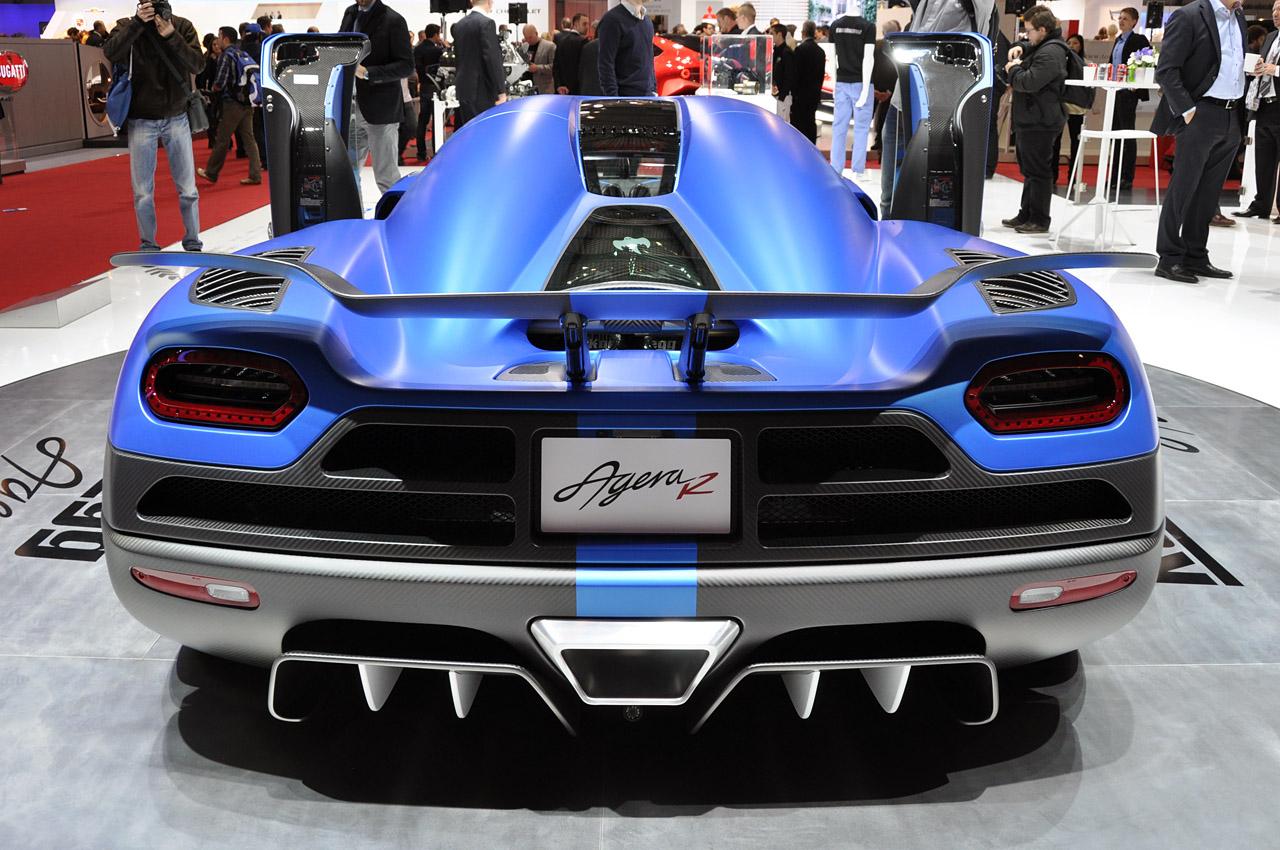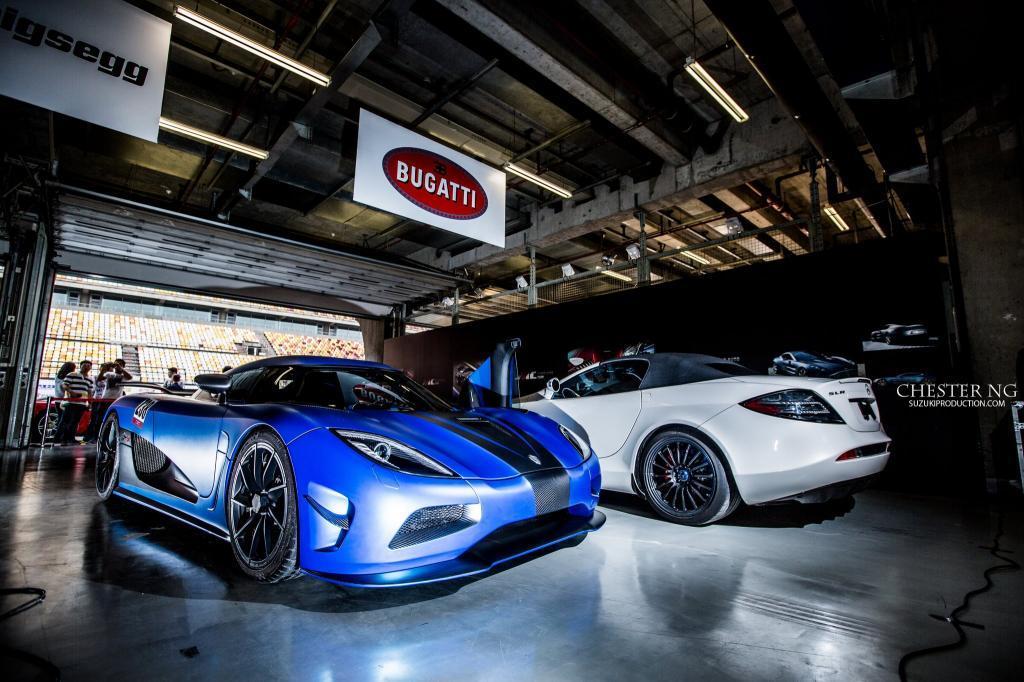 Interior

Black and blue leather interior, with contrasting blue stitching. The steering wheel is finished in black leather. The center console panel is bare aluminum, and the car is fitted with four point harnesses.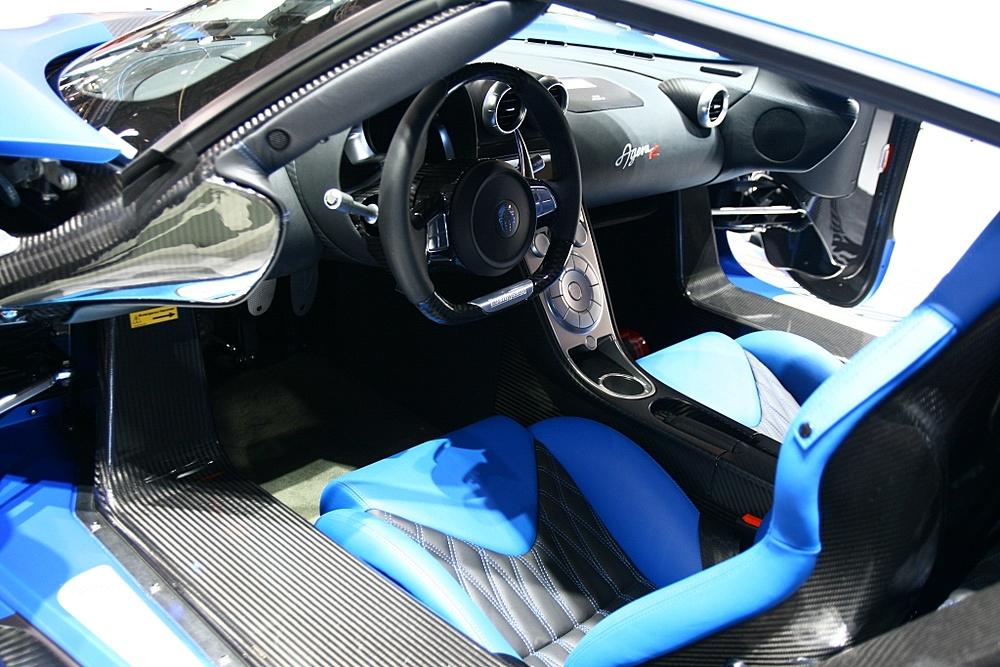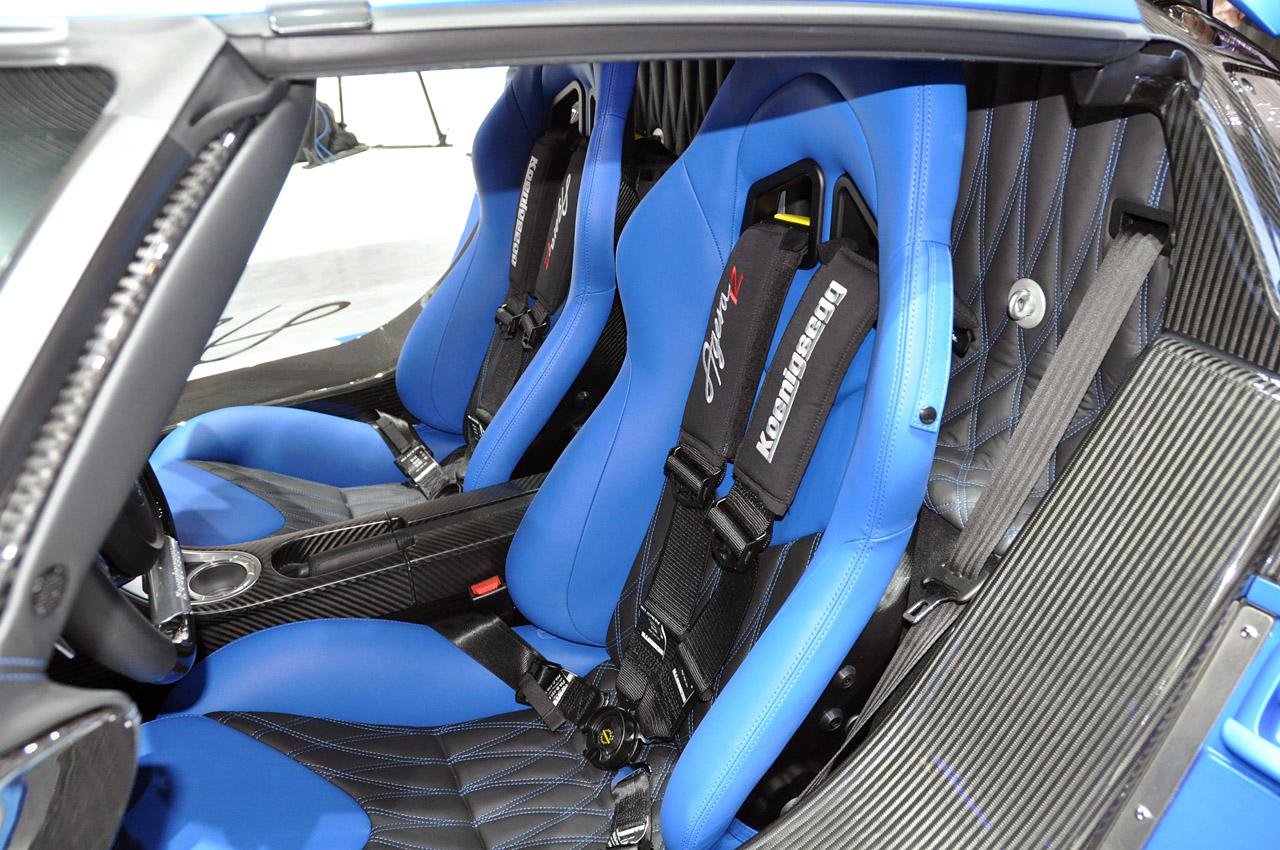 Engine

Standard Agera R engine, 1140 horsepower.

Trivia

When #090 was exhibited at Geneva in 2012 it wore hollow carbon Aircore wheels on the right side and black VGR wheels on the right side!

Data collected by J_C
Data page written by Matt