#081
7081 - 2011 Agera

Grey / Black

Left Hand Drive

VIN YT9HE11B3BA007081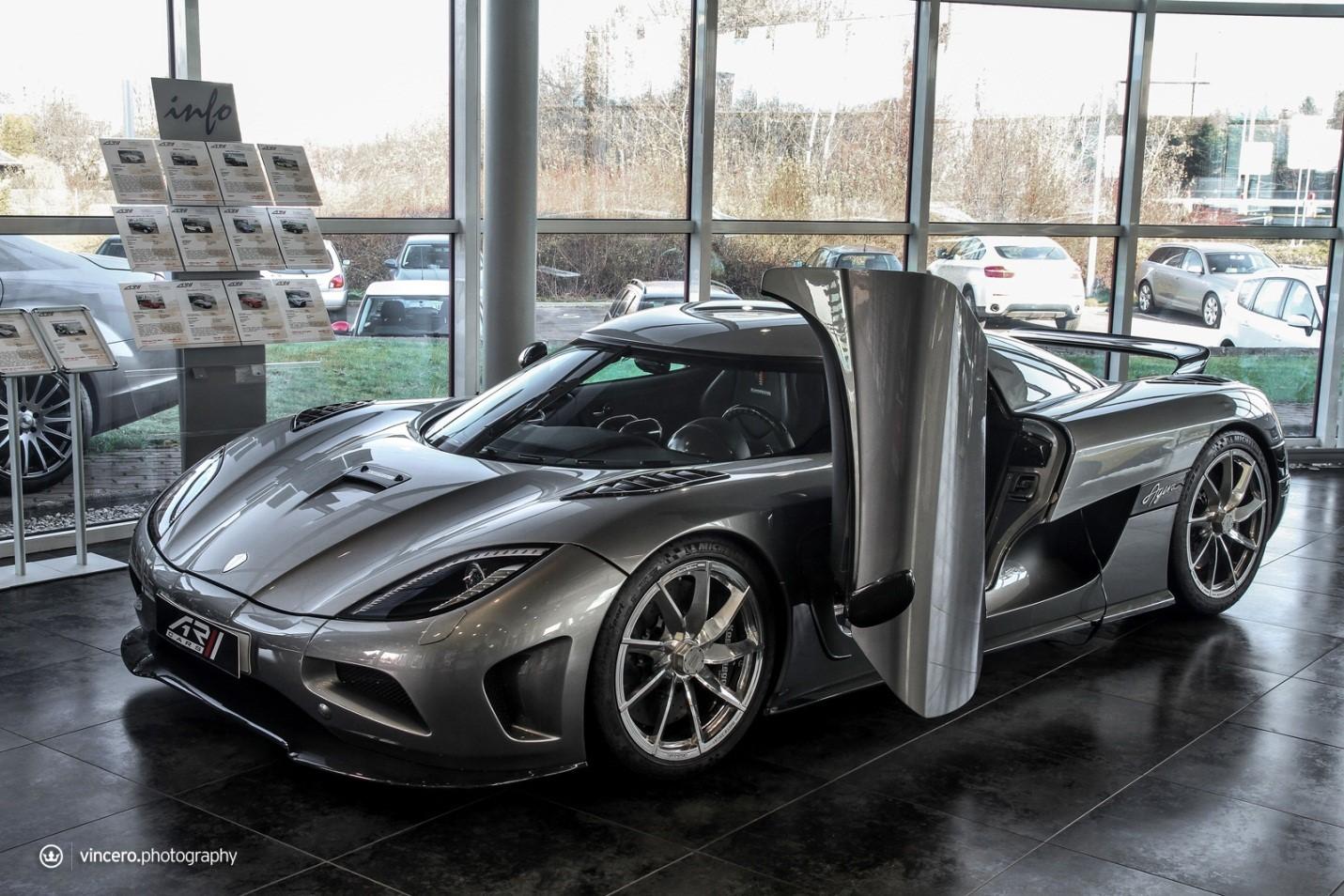 General History
This Agera made its debut in March 2011 at the Geneva motor show alongside the "speed racer" theme Agera R. This car also made Koenigsegg's Czech Republic debut the following month in April of 2011 and was displayed at AR cars in Ostrava. Soon after this the car found a Czech owner and was registered there. Sometime in the end of 2013 through 2014 the car was for sale at various Koenigsegg dealers in Germany including Pace, Auto Salon Singen and then RS Automobils in Andorra. During the end of 2014 the car was seen in Andorra la Vella, Andorra sporting Andorra dealer plates.
Exterior
The exterior here is completely finished in one color being gray. Many of the usual carbon accented parts including mirrors and air inlet/outlets are seen. The medium sized rear wing is also finished in clear carbon. The wheels were factory fitted with 9 spoke brushed aluminum Vortex Generating Rims (VGR) which adds to the overall beauty of this particular example which also has no pinstripes/highlights whatsoever to show on the exterior.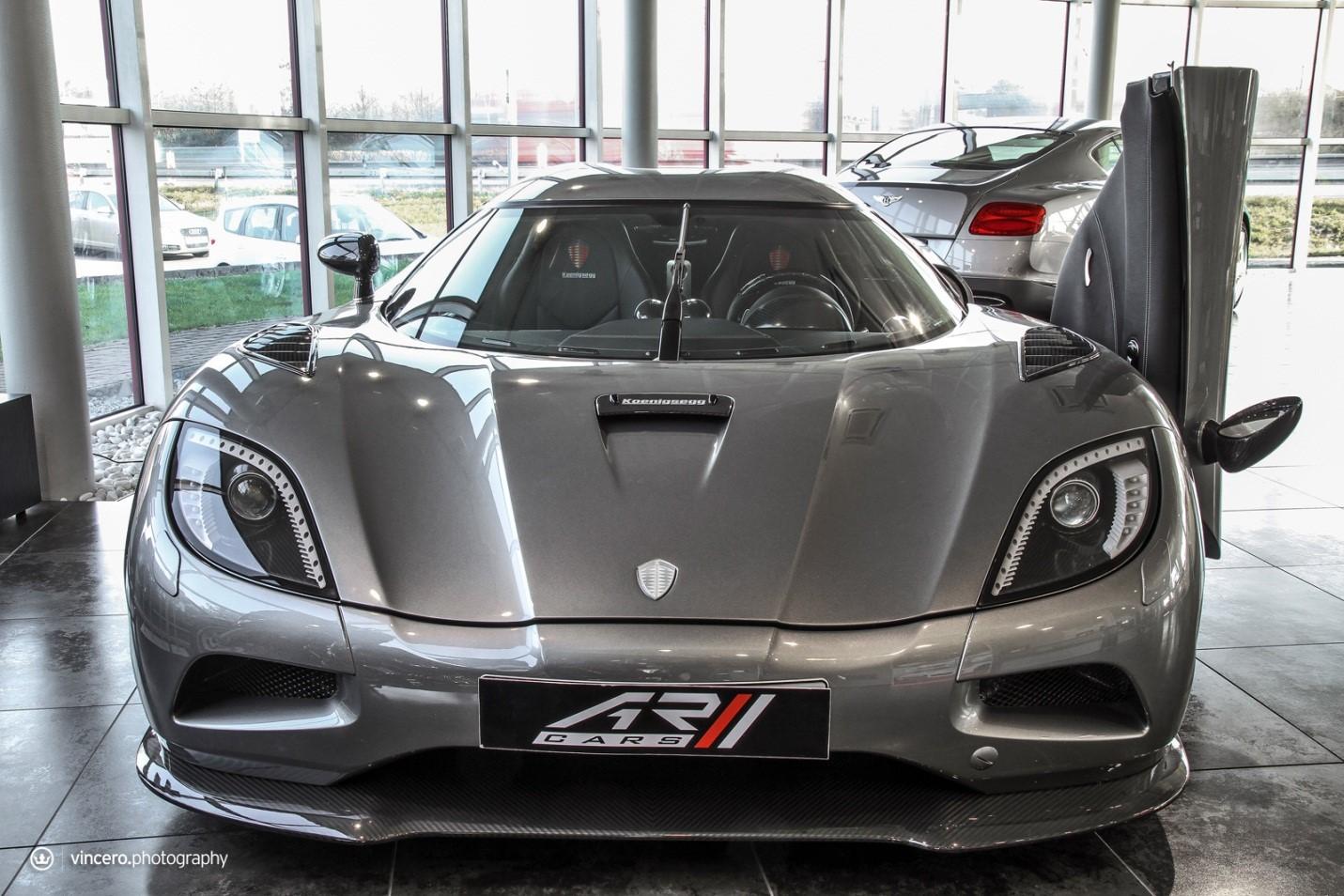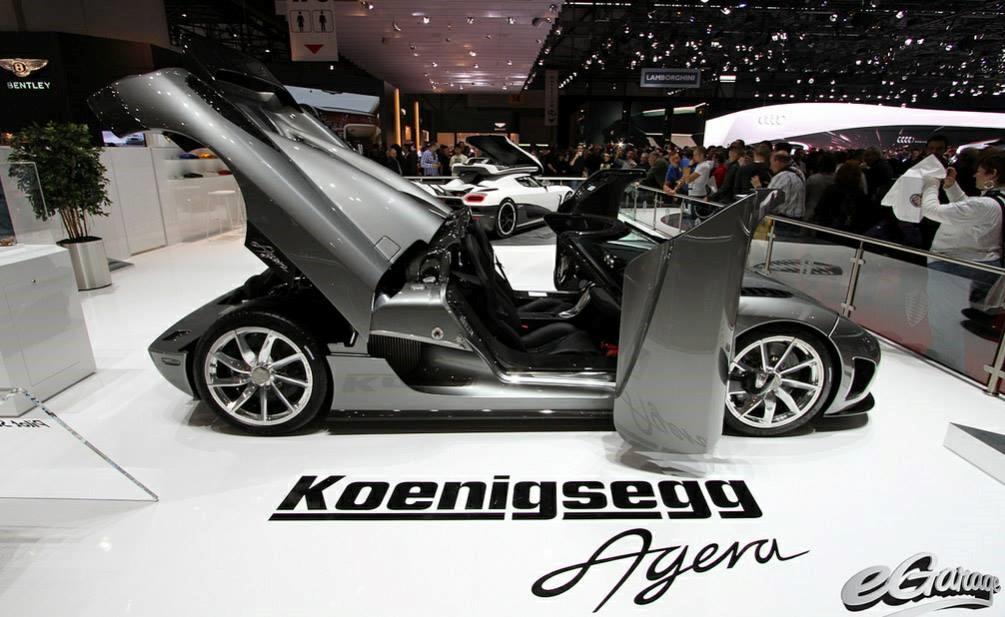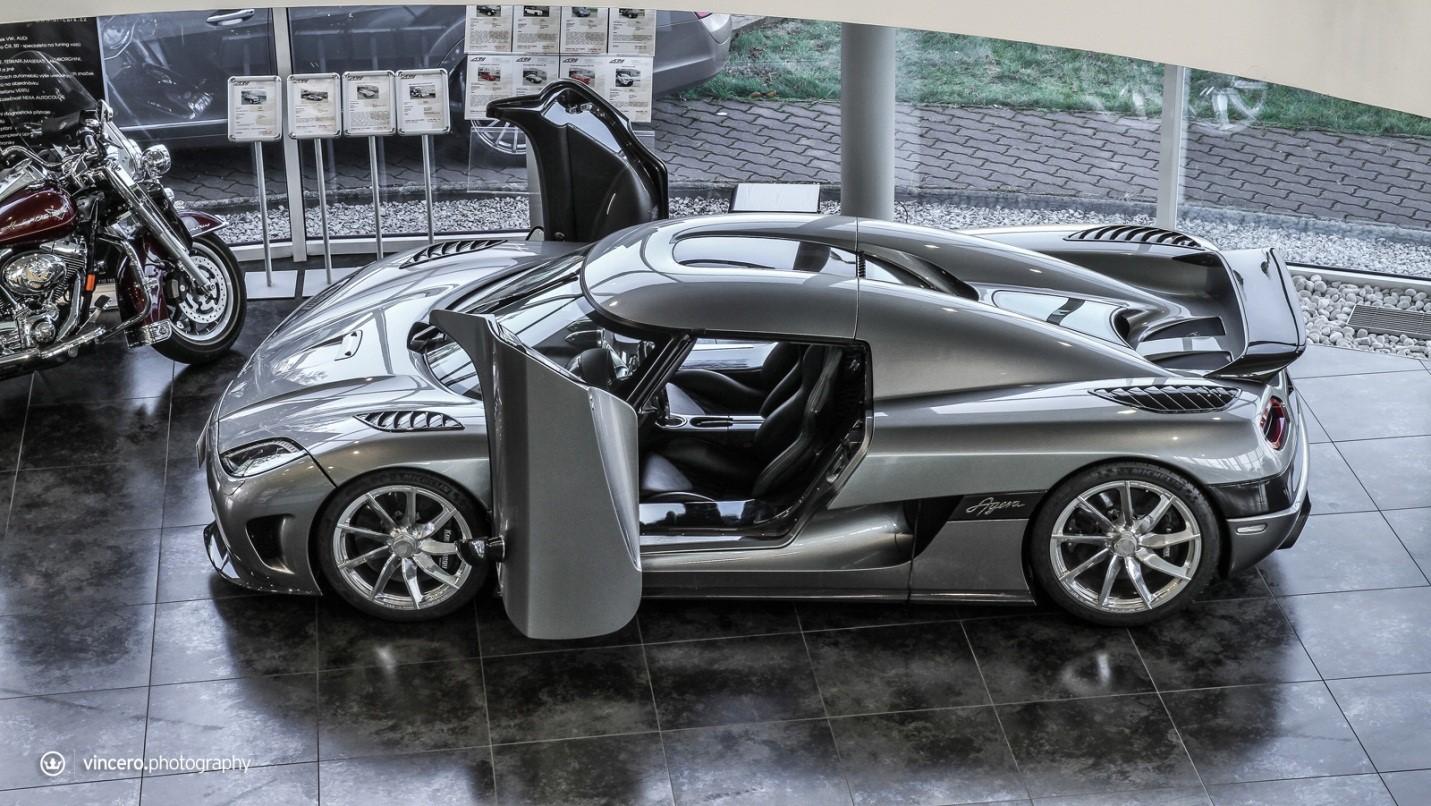 Interior
The interior here like the exterior is also finished in just one color being black and leather all around. The Koenigsegg seats are also finished in black leather with contrast silver diamond stitching. This particular car since it's an early example Agera still wears the older style CCX steering wheel also finished in black leather and carbon fiber. The theory of less is more is perfectly displayed here.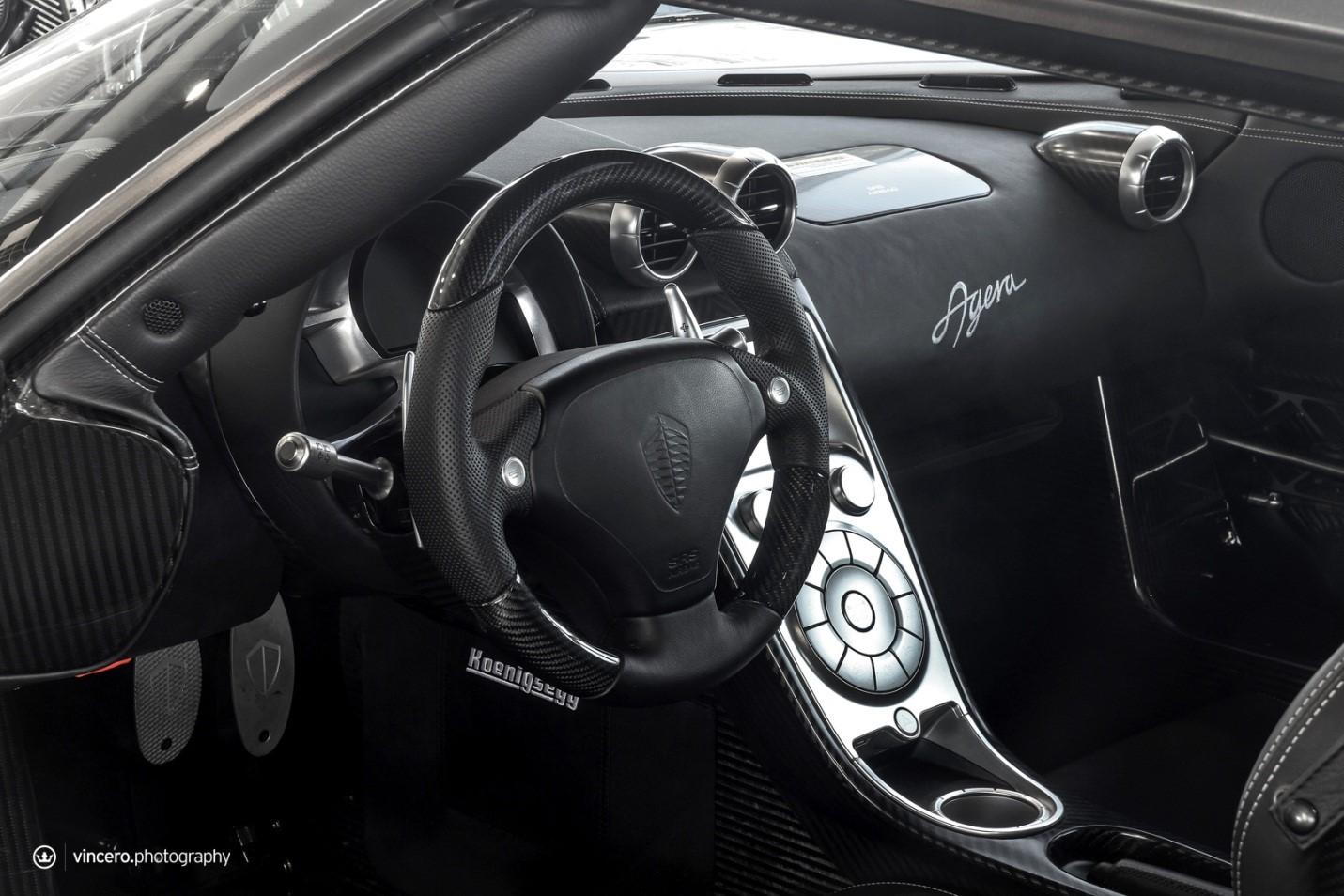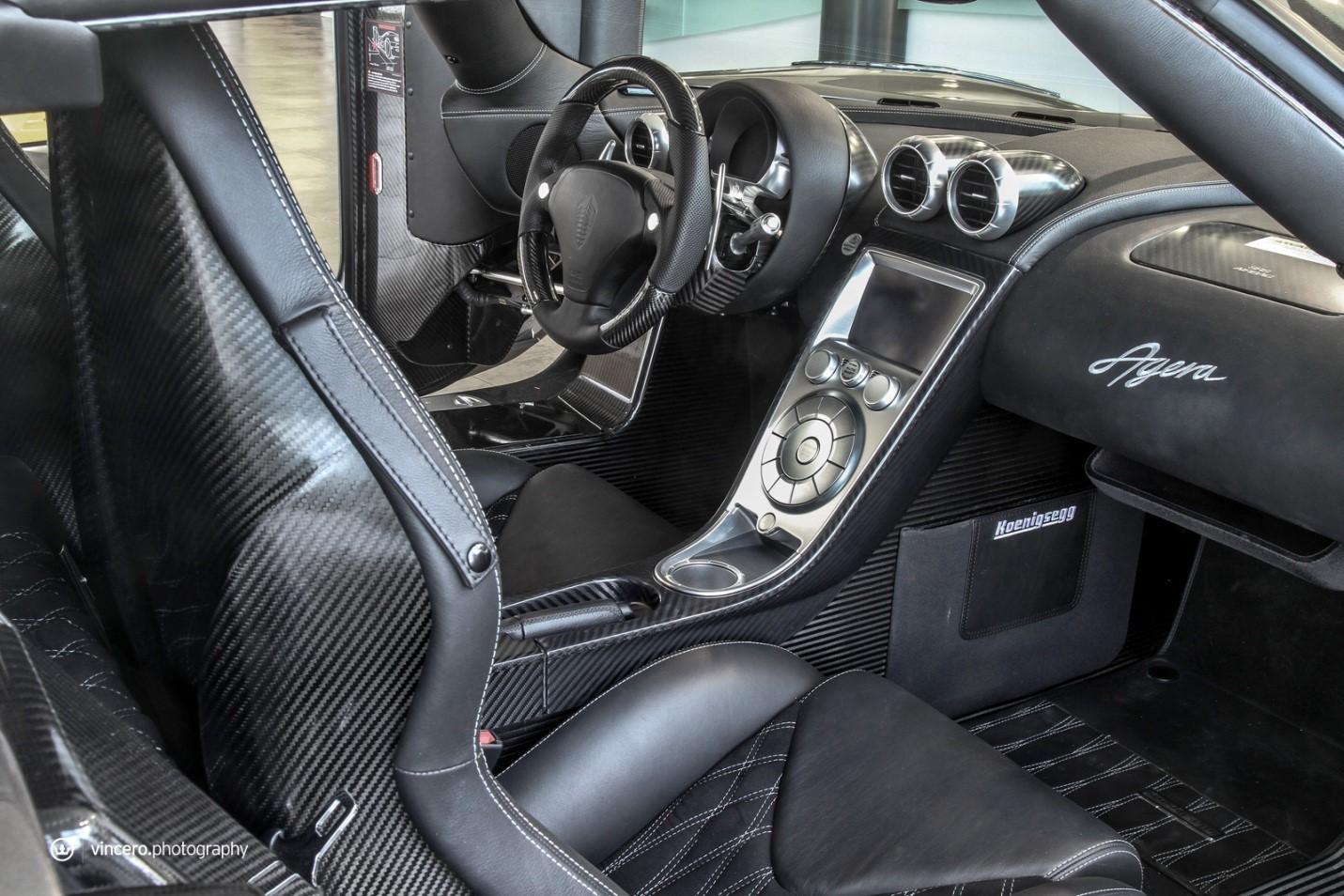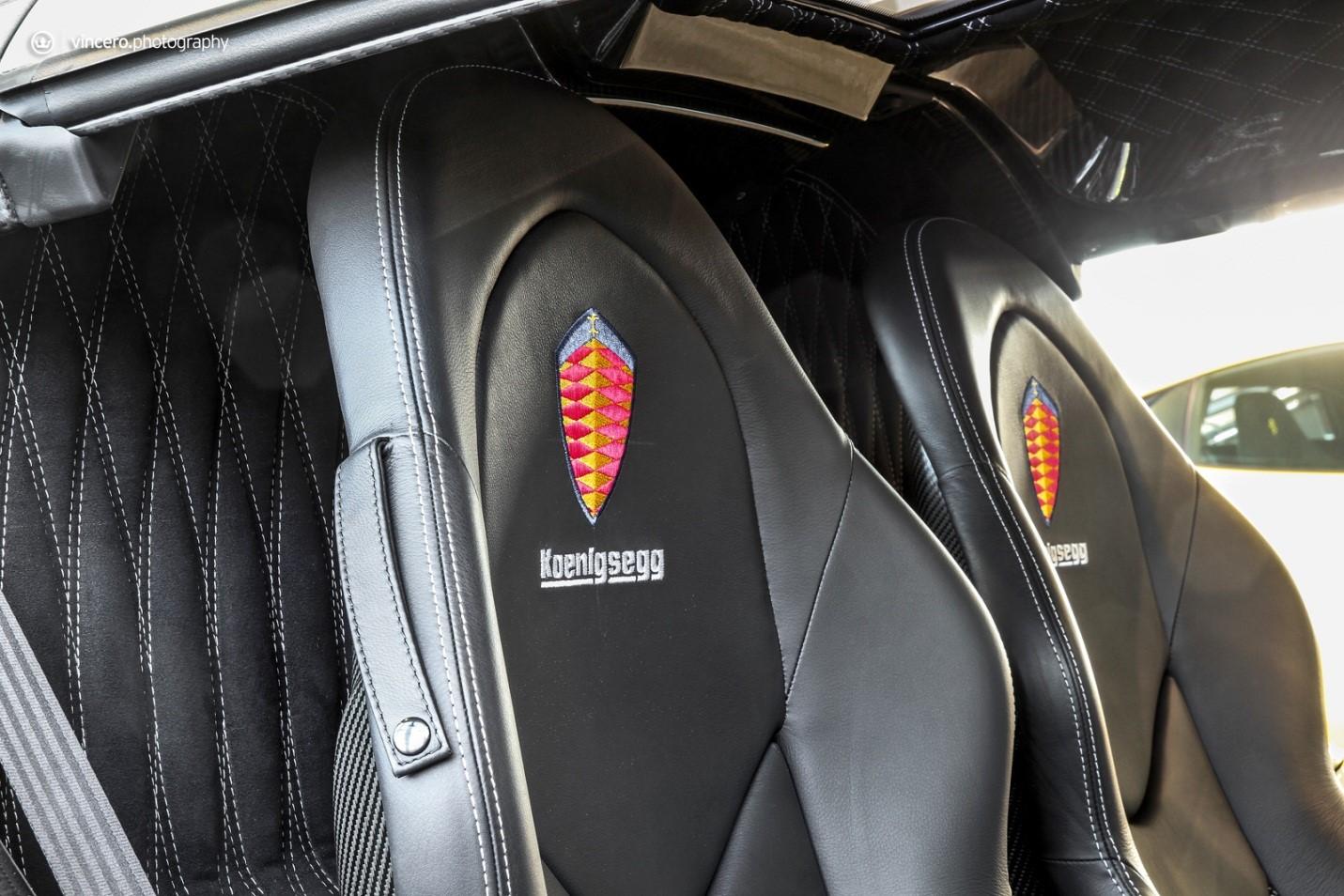 Engine
Standard Agera engine with 960 HP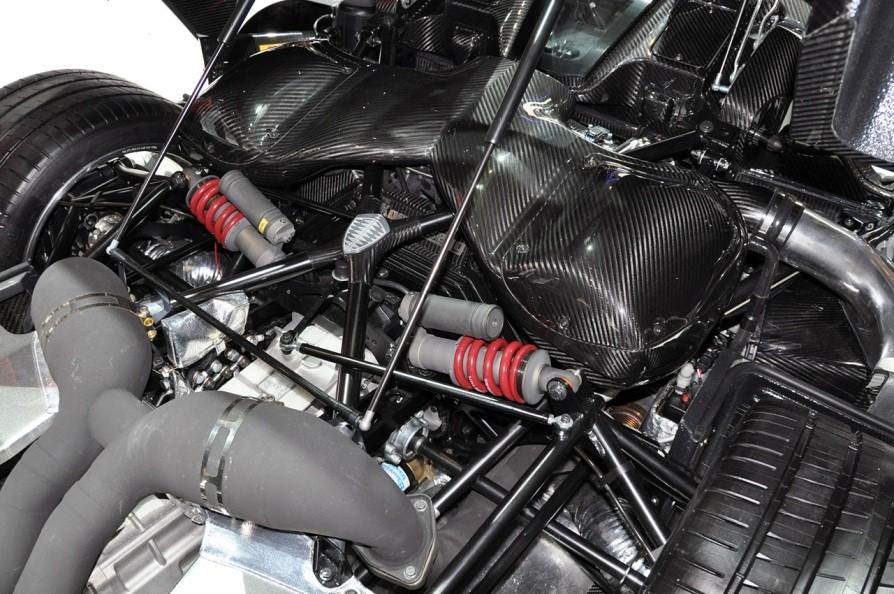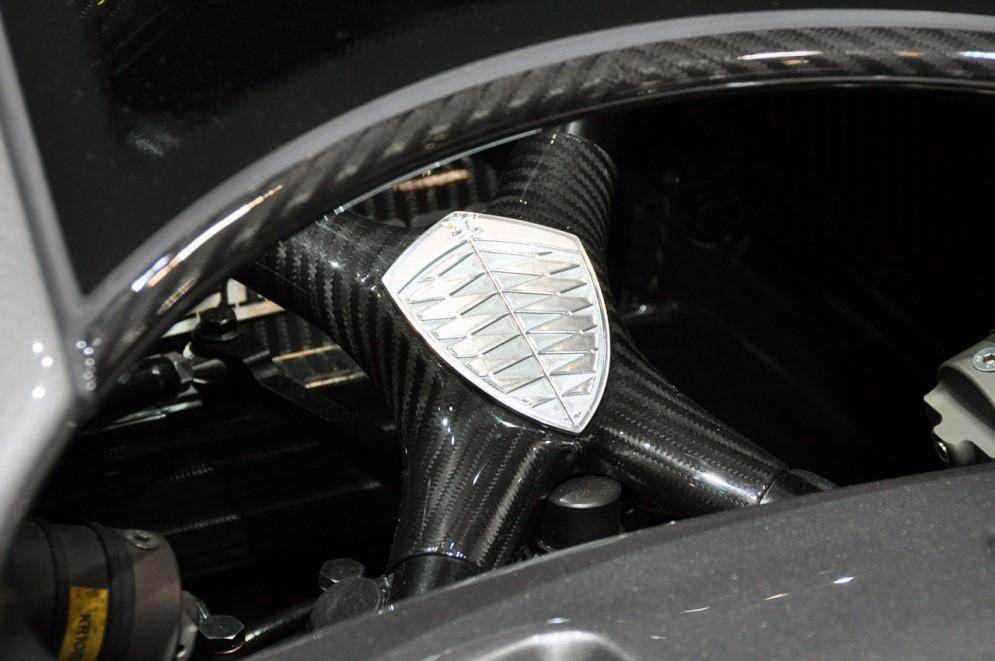 Trivia
This is the first Koenigsegg Agera series customer car in Europe.
This is the only Agera series customer car to sport the "Medium Sized" style rear wing. From chassis #082 Koenigsegg moved to the Twin Deck F1 style or the Dynamic Rear wing set up on all Agera's. The only other Agera to sport the Medium Sized style rear wing is #077, the factories prototype.
The Medium Sized wing looks very similar to the Top Gear styled wing, the only difference being it's higher up than the Top Gear one.
Data collected by J_C and Prashanth

Page written by Prashanth