#023
7023 - 2005 CCR
Lava Orange / Black, later wrapped white / grey / orange, and then wrapped matt grey and finally unwrapped again
Right Hand Drive
VIN YT9M1G0V8L5007023
General history
This CCR is one of 5 RHD CCR's that were build. Of those five, two are finished in lava orange. This one has a full black interior, although with orange contrast stitching. The orange was later covered with a white & grey wrap, still unveiling part of the original orange color. It received another wrap later, this time matt grey. In the end the wrap was removed, exposing the original lava orange color. Unlike the exterior, the black interior was retained throughout it's life. At some point, a rear wing was fitted and it received new wheels. This CCR was spotted regularly in Great Britain but was last seen at the factory, where it received some upgrades.
Exterior
This CCR has been finished in lava orange but later got wrapped white / grey (/ orange). After that it received a matt grey wrap but in the end it was unwrapped again. Initially delivered without a rear wing but a full width one was fitted at some point. This CCR was send to the factory (probably last quarter of 2011) to receive several upgrades, such as a CCX type venturi, forged 9-spoke polished aluminum CCX wheels and silver colored CCR badges at the sides.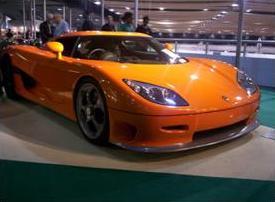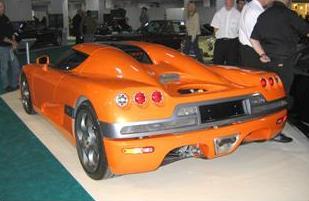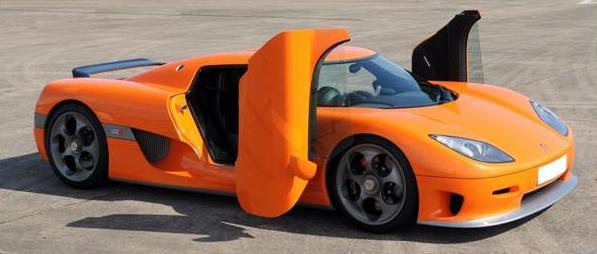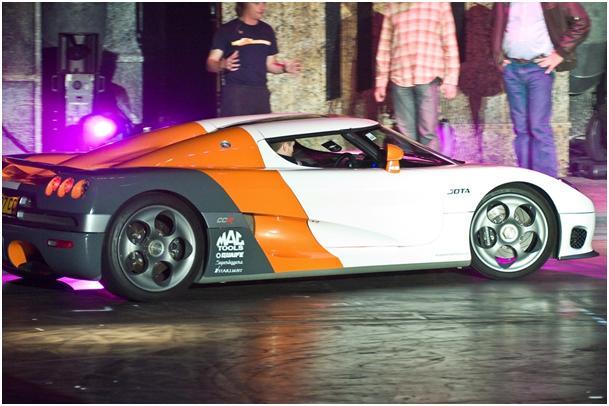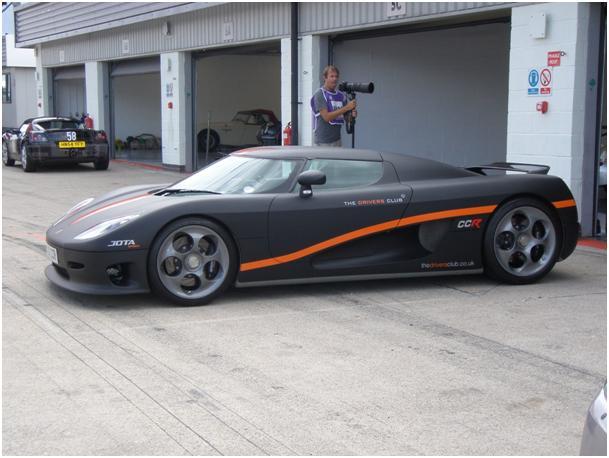 Interior
This is one of two orange right hand drive CCR's, the other one being #7021, but it's pretty easy to tell the difference between #7021 and this one. That's because #7021 has orange accents in the interior and this CCR has no orange accents, apart from the orange contrast stitching.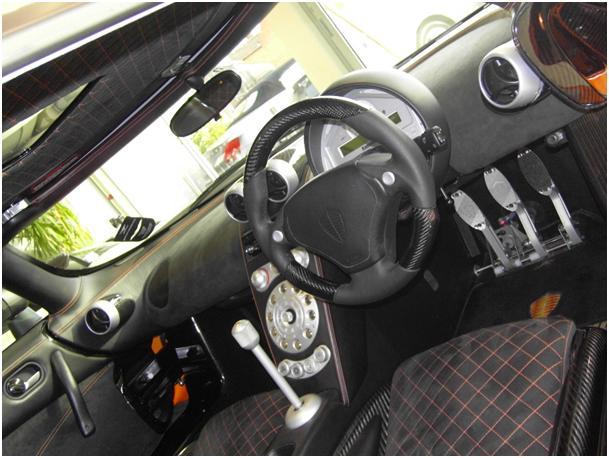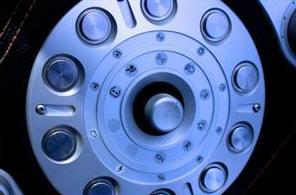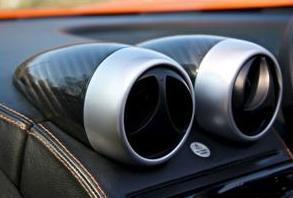 Engine
This CCR was fitted with the normal engine but later got some upgrades like a CCX style rear exhaust outlet and an aluminum cap for the engine coolant water for a better look.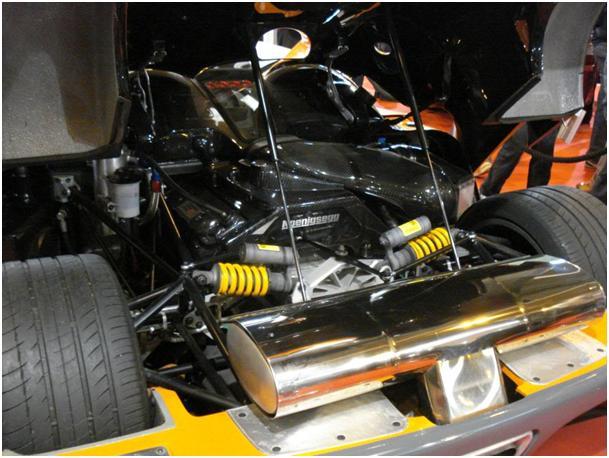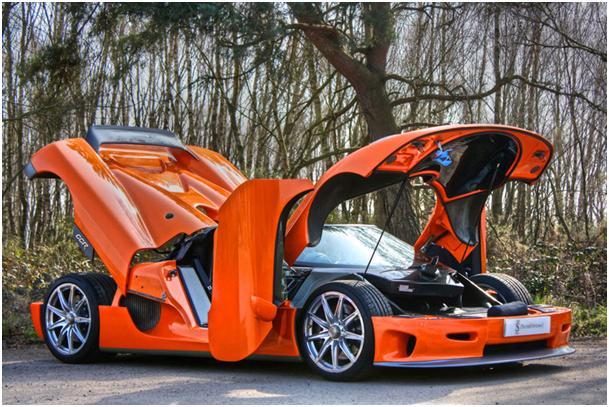 Data collected by J_C and Stephan

Data page written by Stephan