#015
7015 - 2004 CCR

Lava Orange / Black
Left Hand Drive
VIN YT9M1G0V8L4007015

General history
The 11th digit of a VIN number usually represents the model year (see also the "Decoding Koenigsegg VINs" section of this website) , so this CCR was probably build in 2004. Not sure what happened to the car but in years to follow it has been spotted in Dubai (2005) and Spain (2006). For sale at Callisma, authorized Koenigsegg dealer for Sweden, for quite some time. Not spotted after 2010 until recently (1st quarter of 2013) when it was seen in Germany.
Exterior
Lava orange was chosen as exterior color for this CCR, which was equipped with reverse parking sensors.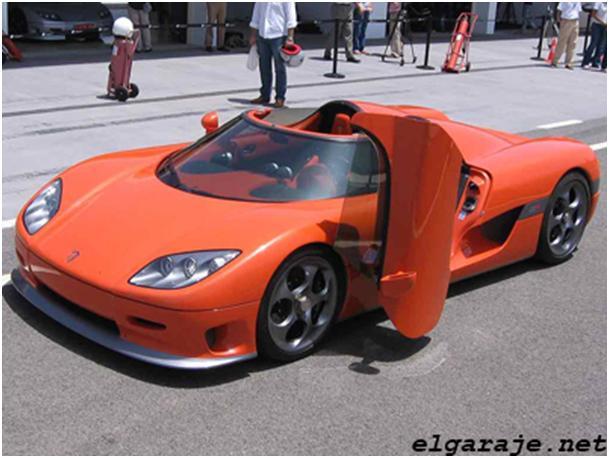 Interior
This orange CCR is the easiest to tell apart from the other orange CCR's. That's because this one is the only CCR to have orange as dominant interior color while black is used for the accents. This is probably most noticeable by the dashboard, the A-pillars and the top of the doors, which are all orange colored instead of black on all other orange CCR's. The steering wheel has orange accents on the sides, which is another unique feature on this CCR.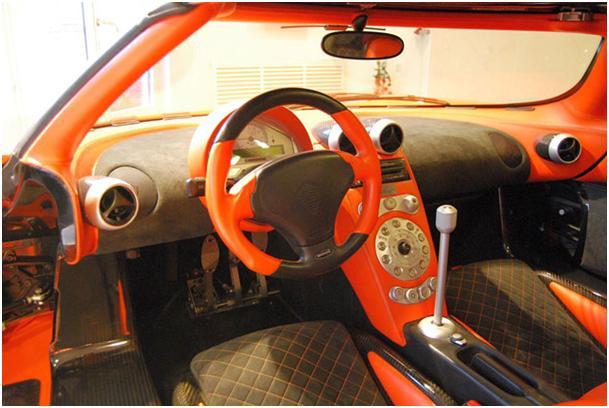 Engine
Standard CCR engine, damper springs originally yellow but these were swapped for stiffer red ones later.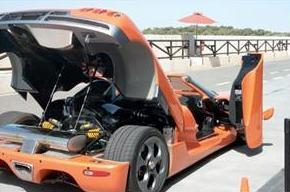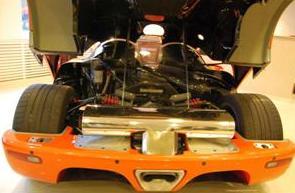 Trivia
This CCR has a plaque under the radio...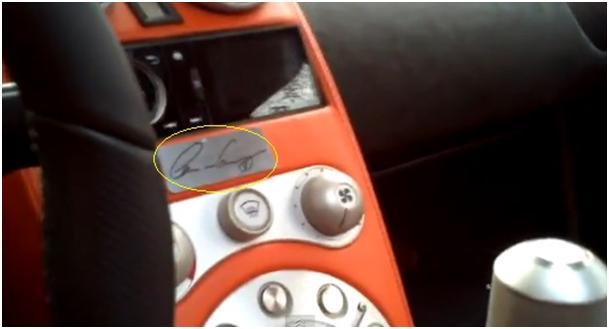 Data collected by J_C and Stephan
Data page written by Stephan