#098
7098 - 2013 Agera S
Matte Blue / Black
Right hand drive
VIN YT9KG2A28DA007098

General History

This Agera S was presented as part of the launch of Koenigsegg in Singapore at the Ritz Carlton Millenia in June of 2013. Immediately after its debut the car was delivered to its owner.

Exterior
Finished in matte blue paint with a clear carbon center stripe on the front bonnet. There are many clear carbon accented parts, including the full rear bumper. Standard Agera dynamic rear wing painted matte blue with clear carbon stripes on the wing only. Hollow carbon Aircore wheels and grey brake calipers.
One easy way to tell #098 from the very similar #090 (besides Agera R vs. Agera S of course!) is that #090 has a carbon wing with a blue stripe extending down onto the carbon bumper, whereas #098 has a blue wing with dual thin carbon stripes on the wing only.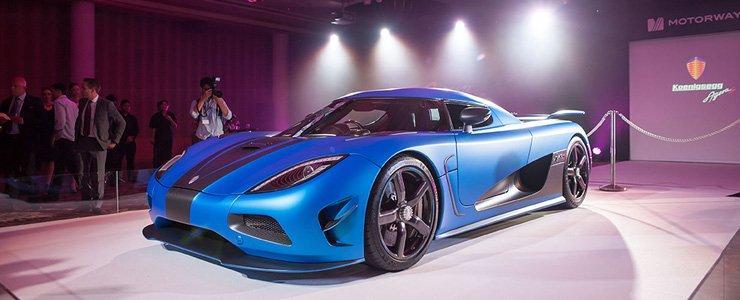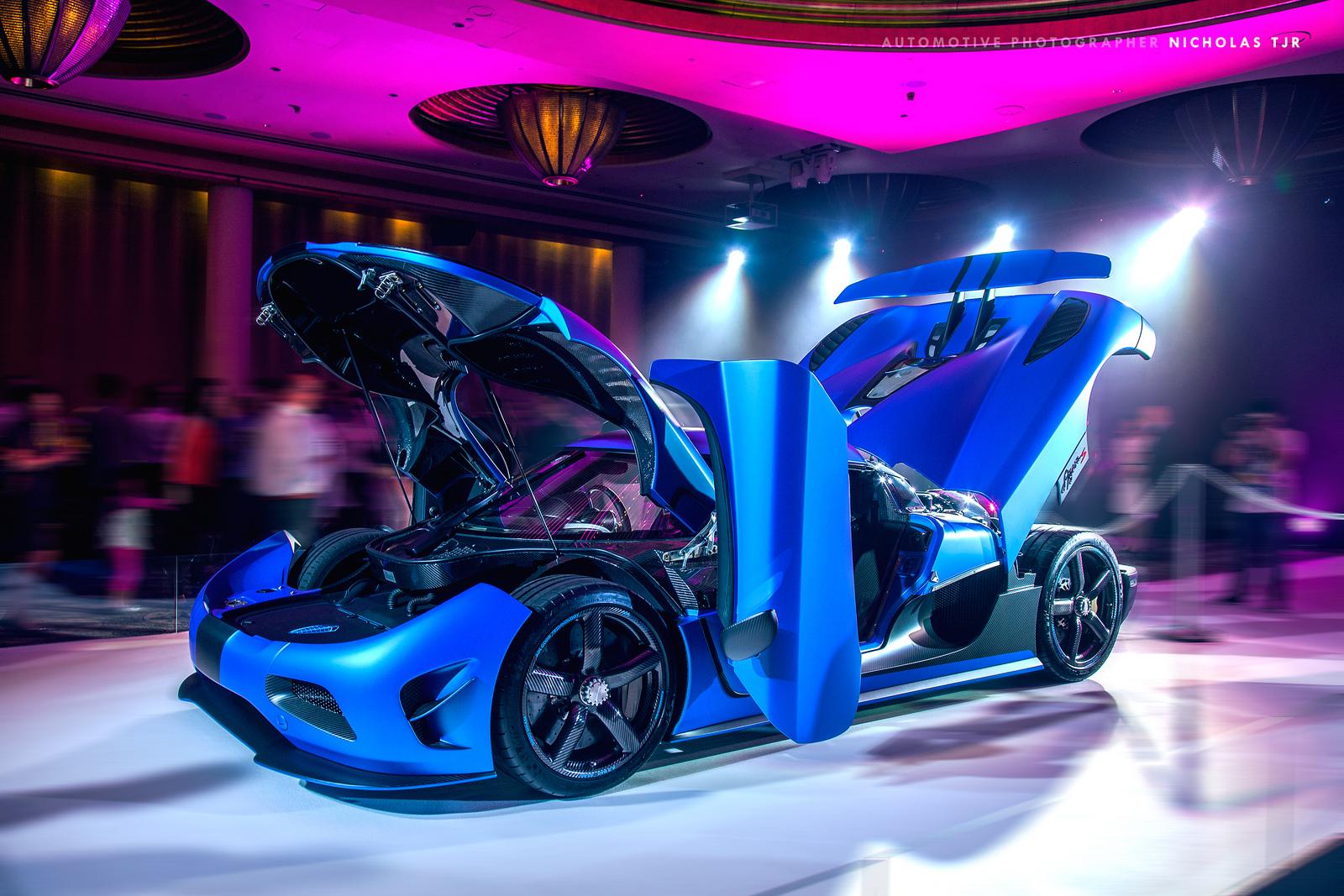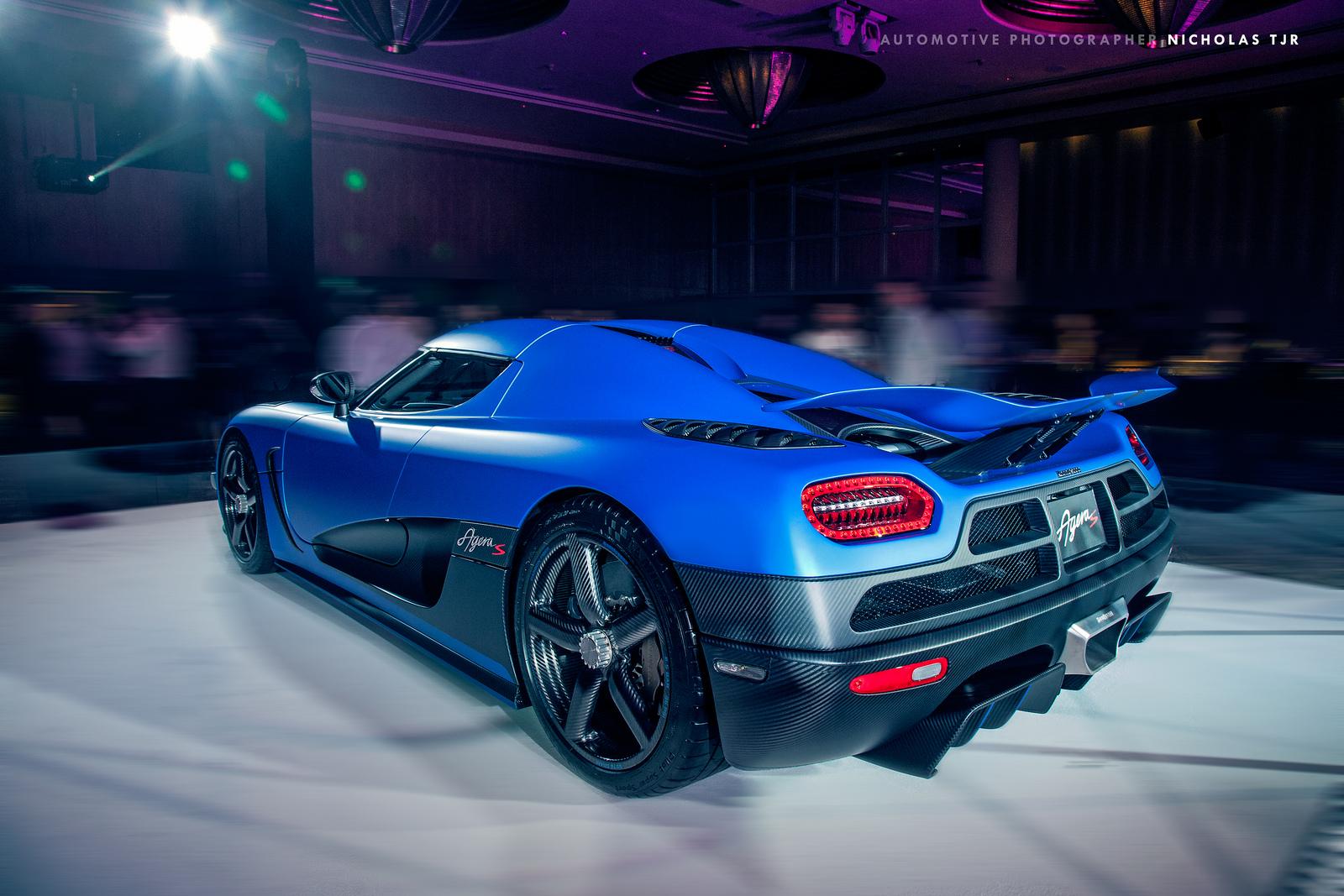 Interior

Right hand drive. Black leather with blue stitching; nearly every other surface is exposed carbon fiber.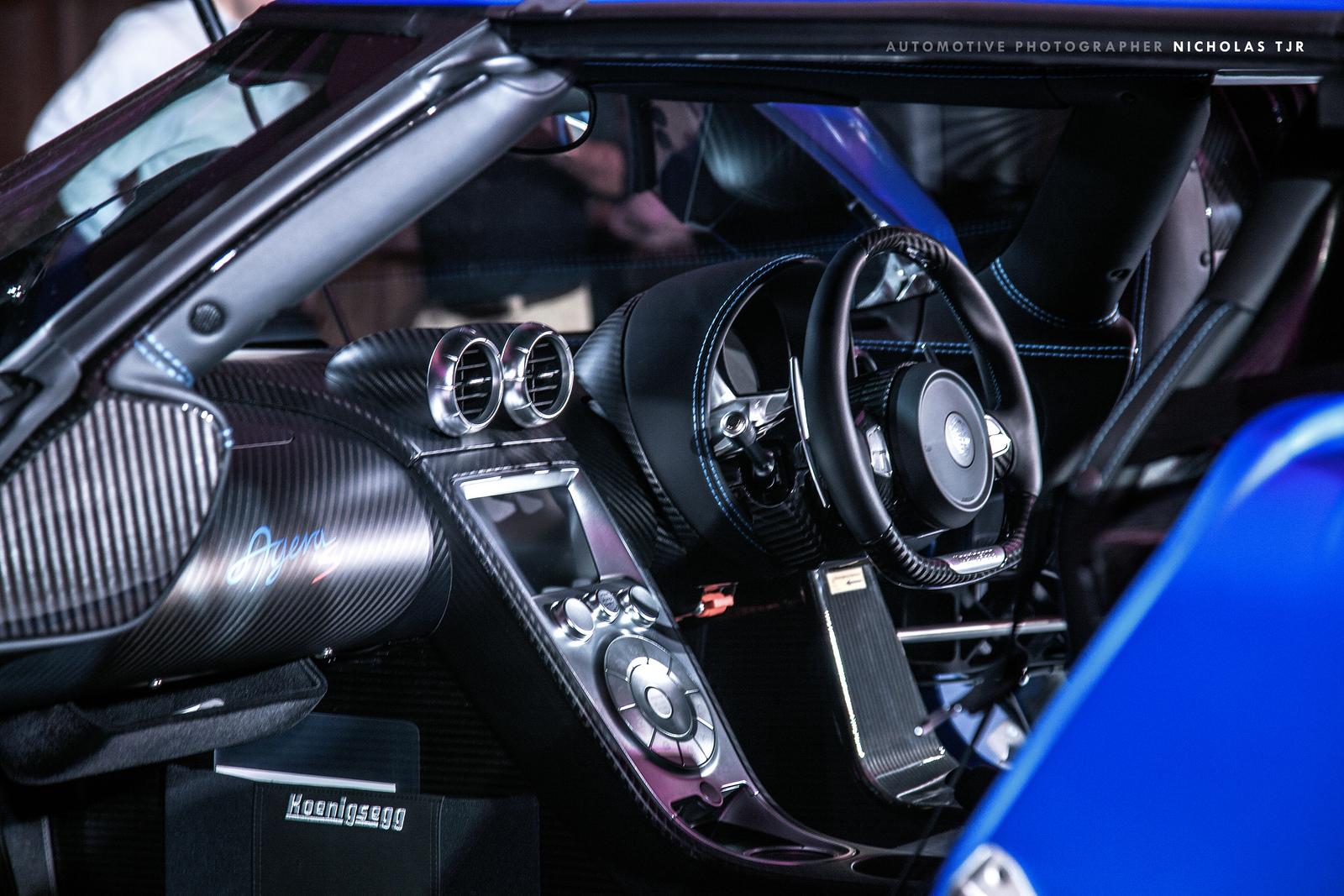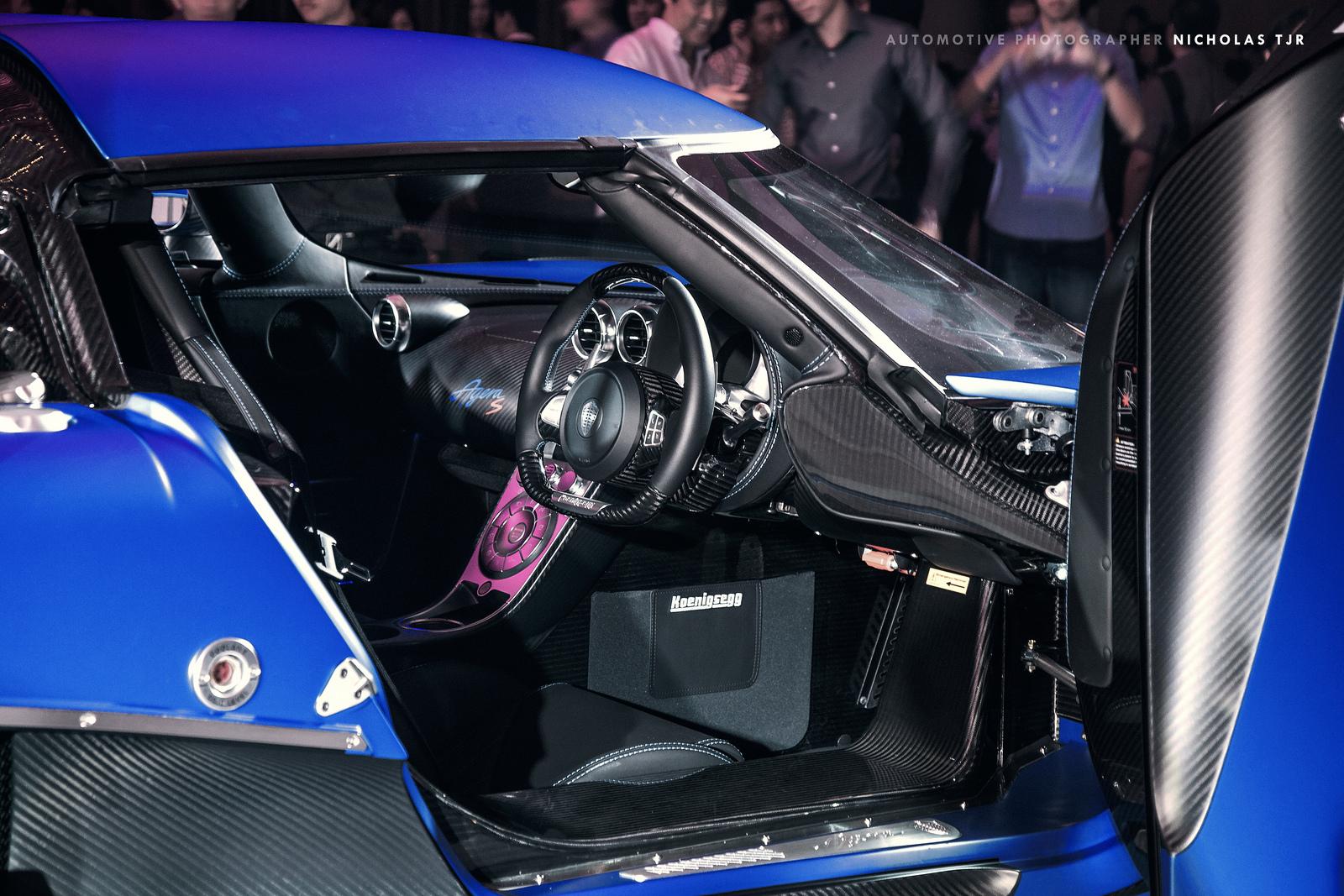 Engine

Standard Agera S engine, 1030 horsepower. Engine #2104-001-104K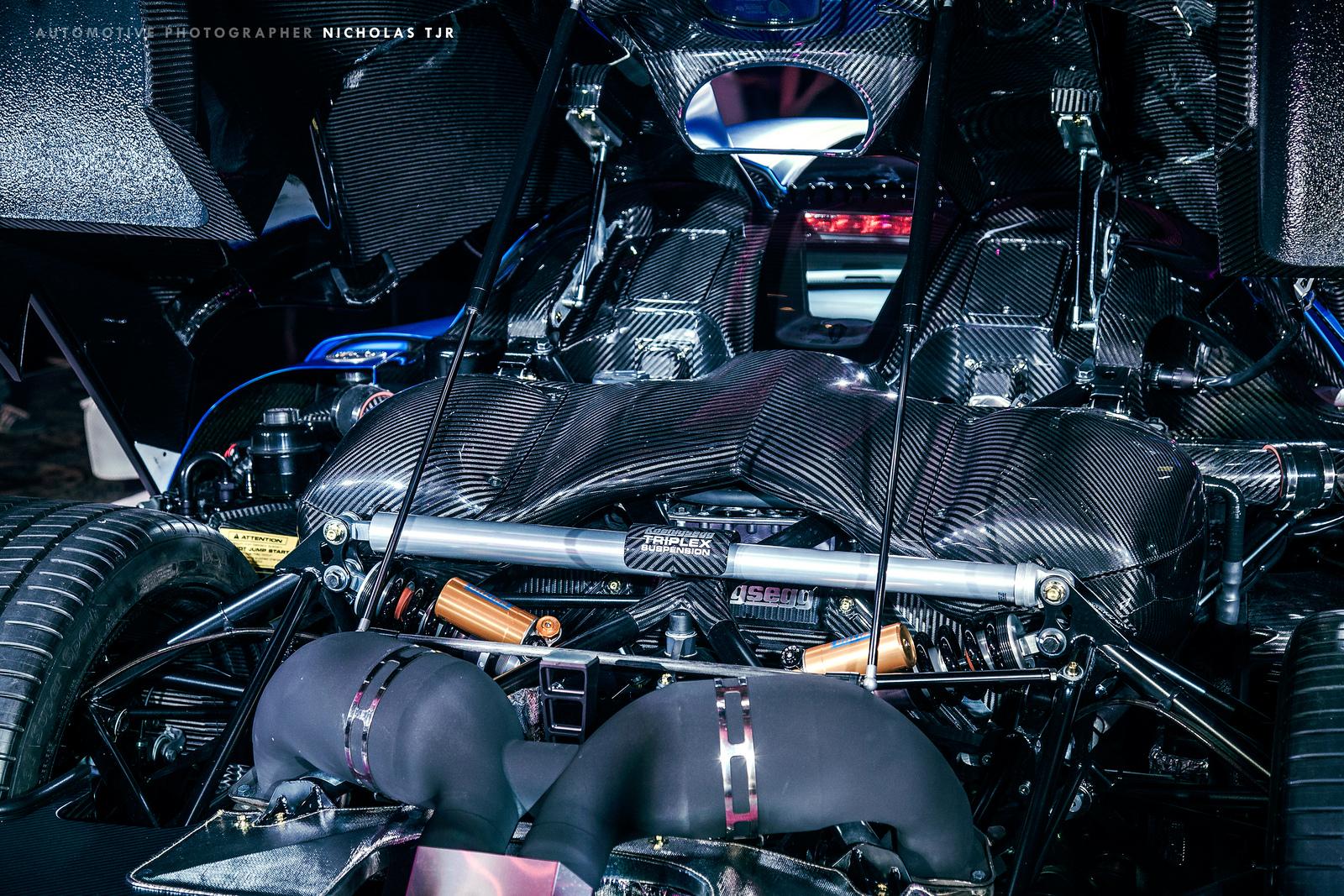 Trivia

This Agera S quickly became famous as the most expensive car ever sold in Singapore, at 5.3 million SGD.

Links

http://www.koenigsegg.com/latest-news/koenigsegg-automotive-launch-in-singapore-2/

http://www.youtube.com/watch?v=wa7SHA7pVtk

http://www.worldcarfans.com/113061758894/koenigsegg-agera-s-becomes-the-most-expensive-car-sold

Data collected by J_C

Data page written by Matt